I used the lessons from my first attempt at burnt ends last weekend to improve the process this weekend. I started with the same product, a packer from GFS that was 11 lbs. I cut it about 2/3 of the way down and used the point and some of the flat.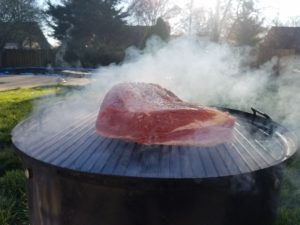 This time, I started earlier and I put the brisket on at 8:00 AM. I also was shooting for a temp between 275 and 300. I went with the high temp, because I did not have 14-16 hours cook it to 200 -205 internal temperature. I used Hickory for the smoke wood.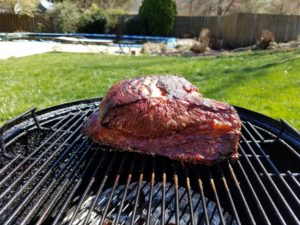 This was about 4 hours in, and it was looking good.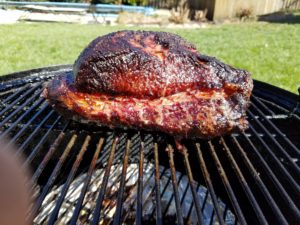 This was at the 7 hour mark, and I removed the brisket and separated the point from the flat, by slicing along the fat seem. I then returned it to the smoker until both sections  reached 200 internal temperature.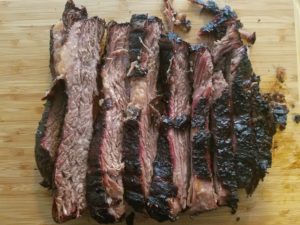 I removed it and sliced the point and flat in thick slices and then cubed it. I then added additional seasoning, and barbecue sauces and apple cider vinegar.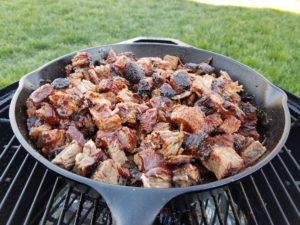 I then returned to the smoker, added some more smoke wood and let it go for another 90 minutes, stirring about every 30 minutes.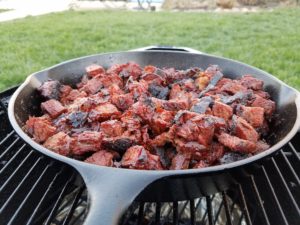 The outcome was spot on, nailed it, very tender, and mixed consistency with the internal brisket and the bark. Lesson learned, cook it to proper temp before finishing.