I decided to try pork belly burnt ends, since I was finally able to find some to work with. I noticed recently that Sams was now selling uncured pork belly. The price was reasonable (under $15) so not to bad on the risk reward scale.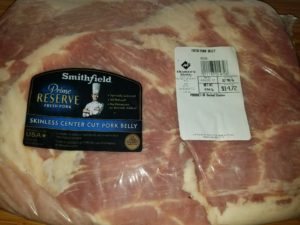 The recipe I was following called for slicing into decent sized chunks, of 2″ X  2″ since they will shrink when cooking.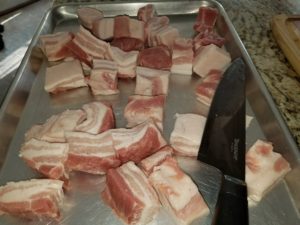 I then added some of my standard rub, paprika, garlic powder, onion powder, salt and pepper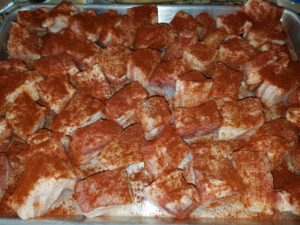 After reading that they may be hard to remove from the smoker, I purchased a new toy for the this smoke.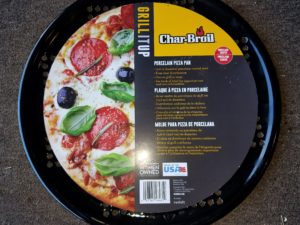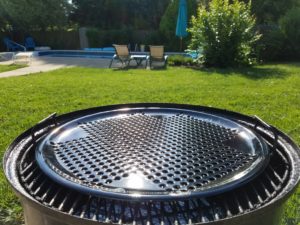 I then placed them on the smoker that was running between 250 and 275 and planned to smoke for 3 hours or so.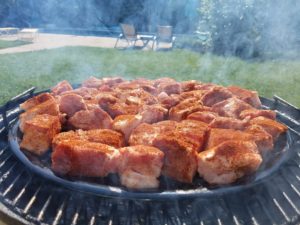 This was after 3 hours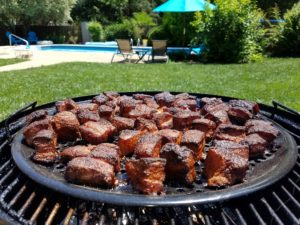 I then removed and placed in a pan and added brown sugar, honey and butter.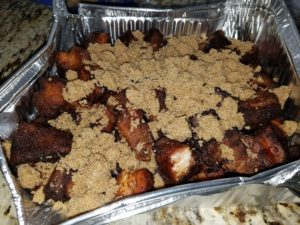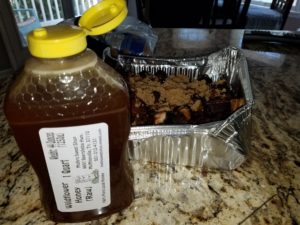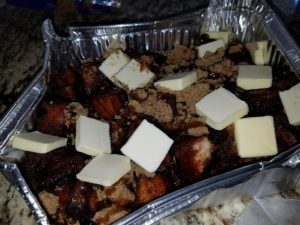 I then covered the pan, and placed it back on the heat, this time on my 14″ WSM. This so I could smoke some wings on the 18, as a back up plan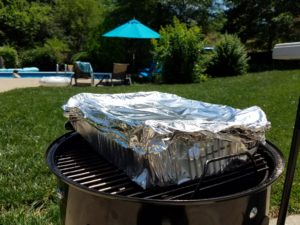 I let it cook for 90 minutes before removing the cover and adding barbecue sauce and going another 10 minutes.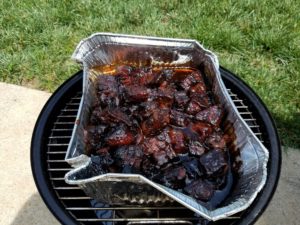 They were a little over cooked in my opinion but they are worth trying again, The were flavorful, very sweet, but were not melt in your mouth, as other have described.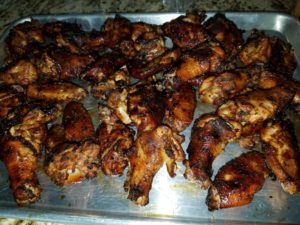 The wings turned out great though, but I mastered those long ago.