While in diet mode, I have been making turkey sausage patties that we eat for breakfast on a daily basis. It is a an easy way to add protein the diet. I purchase the Italian ground turkey and then jazz it up.
The product is cheap, under $3.00 for a pound, and I measure out 1 oz portion so it yields 16 servings.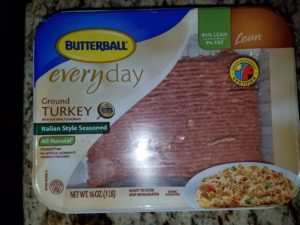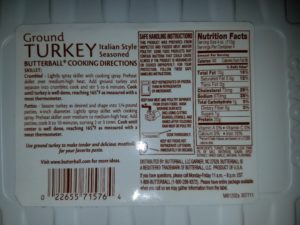 I then add the following to the turkey,
garlic powder, onion flakes, red pepper flakes, black pepper, ground sage, cumin, a dash of liquid smoke for flavor and maple extract. I give it good mix and the portion.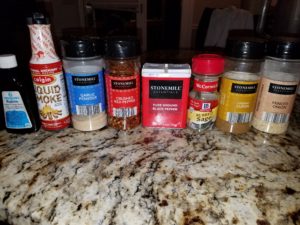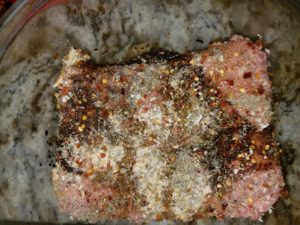 I then weigh it out into 1 oz portions and fry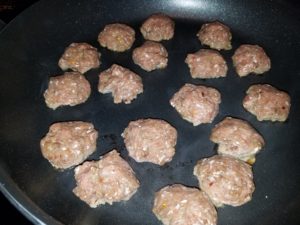 I then bag it, and we will eat it on a daily basis with an egg for breakfast. 47 calories per 1 oz serving, 22.5 from fat, 5 grams of protein.