Decided to try something new, at the suggestion of a friends daughter. Completed via a cold smoke, used cherry and oak pellets. I have found that the easiest way to light the pellets is by using my gas grill. It only takes 3 or 4 minutes to get them going. The idea is generate a slow smoldering smoke, without a flame. In this situation, I only used about 1/3 of the capacity of the tube.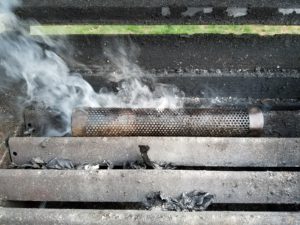 I then placed the lit tube on the bottom of the smoker, after clearing the charcoal out.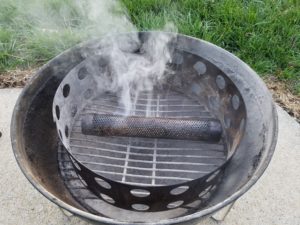 I then assembled the smoker and as a precaution I filled the water pan with ice to ensure that the chocolate did not melt. I also used my rib racks to hold the chocolate.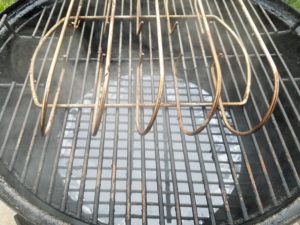 For the chocolate, I purchased them at Aldi for under $2.00 a bar. I went with 2 milk chocolate and 2 dark chocolate.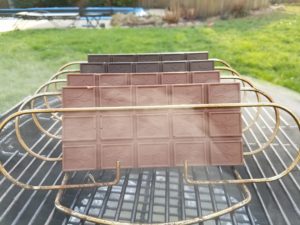 I only smoked it for 1 hour, since this was the first test and then removed and placed in a zip lock. I did cut it up and tasted it, but I could not taste the smoke, but my taste buds have not been right lately. My family tasted it and said they could taste the smoke and it was good.