My Kroger had a deal on whole/half NY strips this week. A bargain at $4.99 / lb. I purchased a 7 lb slab and cut 6 steaks off and vacuum packed them and froze them. I took the remaining portion about 3 1/2 lb and covered it in olive oil and then seasoned with garlic powder, onion powder, salt, pepper and rosemary. I then cooked it at 250 degrees with hickory.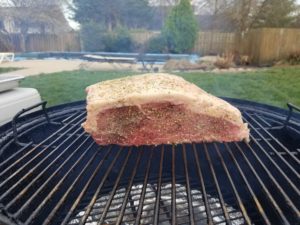 I cooked it for a little less than 2 hours and removed when the internal temp reached 120 degrees.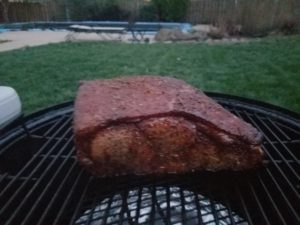 I removed it and wrapped it in foil and let it rest for 30 minutes. I then sliced it, and it was fantastic, very tender and great flavor.