Some of the smoking sites that I follow are always posting about cooking Tri-Tip, which is something that I have never seen the stores in TN. This is popular on the West Coast and also goes by the name of Santa Maria cut of beef.  Much to my surprise, I found Sams was now selling them so I picked one up. It is similar to London Broil, but a different cut of beef. I picked one out and at $14 I figured I would give it a try.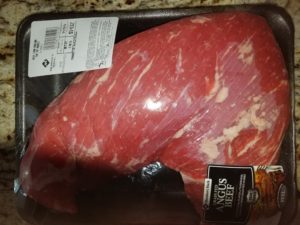 The cut is known from the triangle shape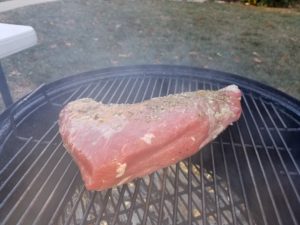 I did a simple marinade of olive oil, squeeze garlic, rosemary and thyme. I did this about 3 hours before it went on the smoker.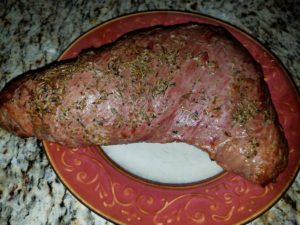 It smoked for about two hours, and I used mesquite, but if I did it again, I would try Hickory instead. I removed it 130 degree internal temp and let it rest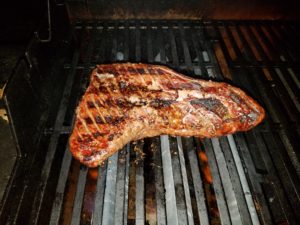 I then did a sear on both sides by getting the Weber propane to 600 degrees. It was on the grill for about 4 minutes total time.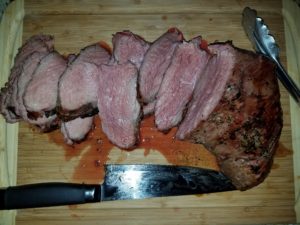 I then let is rest for about 10 minutes before slicing. It was cooked perfectly, the marinade gave it great flavor, just not sold on the mesquite.