It was a short week coming back from vacation and decided I need to smoke something, since it has been two weeks since I have fired up the smoker. I continued on the garlic, tequila, lime theme. I thawed about 30 wings and gave them the drunken bath for 4 hours. I then sprinkled, oregano, garlic powder, onion powder, cumin, black pepper and paprika on them.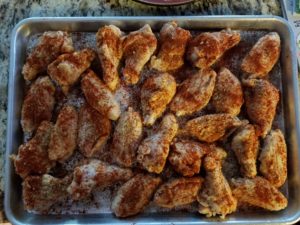 Put them on the smoker late in the day with a small pack of brats. Smoker was running about 250 and I added several chunks of hickory.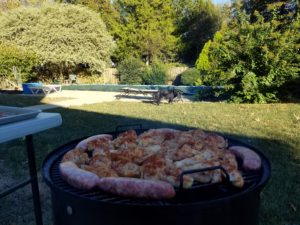 The sat in the smoke for almost 2 hours. As with most chicken, unless you smoke at a high temp, the skin needs to crisp up on a hot grill, so I gave them about 4 minutes on the Weber propane grill to finish them off. They turned out great, with a good fruity smoked taste.