One of the things I have enjoyed most about being a Blackstone owner is cooking breakfast on it. Saturday seems to be the best day for me to do this, normally after golf. I tend to cook the same thing every week. I purchase all ingredients at Aldi and it comes out to around $10 for a ton of food. Although there are only three of us, we put a dent in it, and then my daughter will eat the rest over the next several days during the week.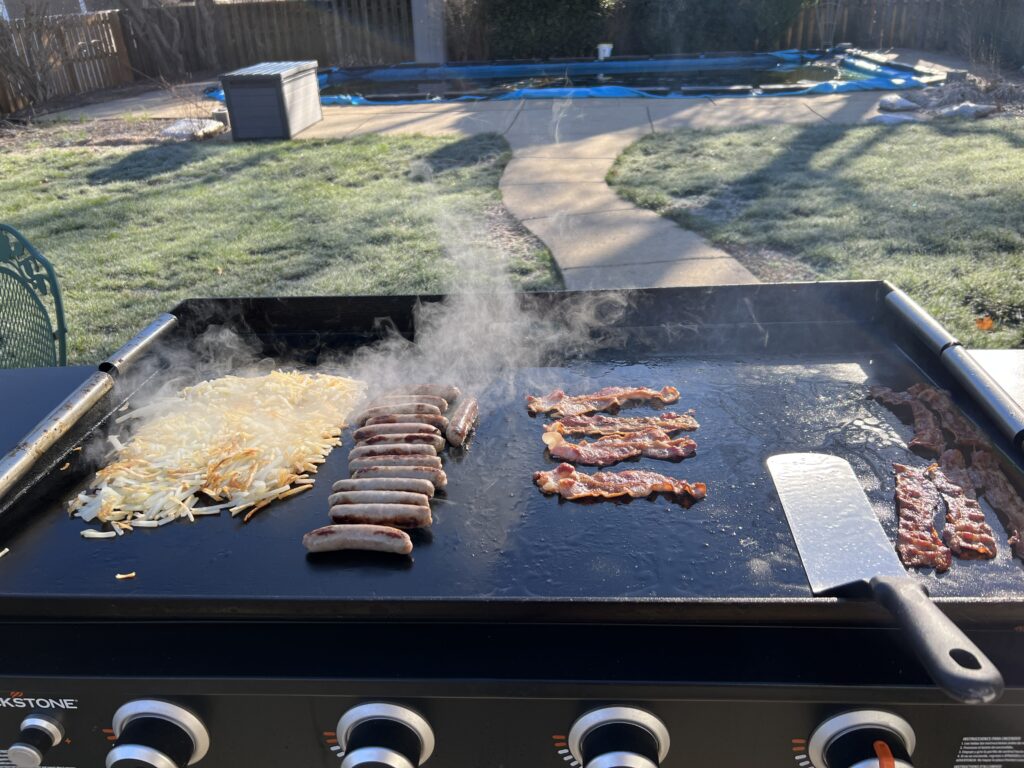 The beauty of the 4 burner Blackstone is I can cook the it all at once. I use a half a bag of hash browns, a package of the their fresh maple sausages, a half a pound of bacon and get them all cooking at the same time. The bacon and the sausage will finish about the same time and move them over the 4th burner which I do not turn on, but will grab enough heat from the other three to stay warm.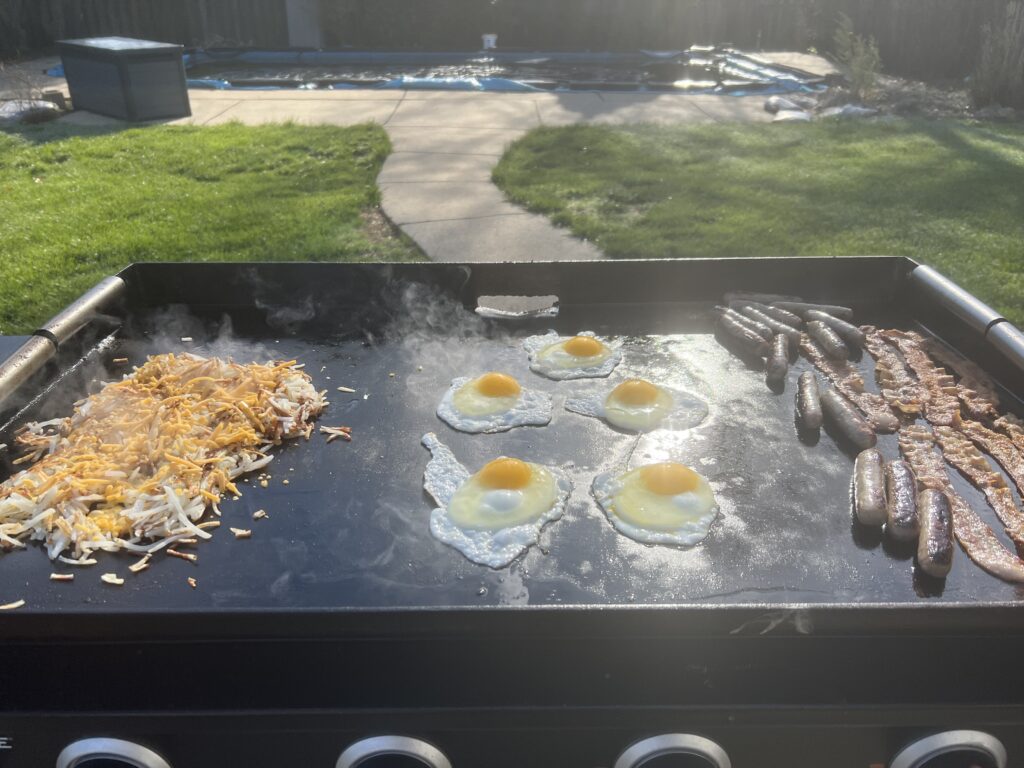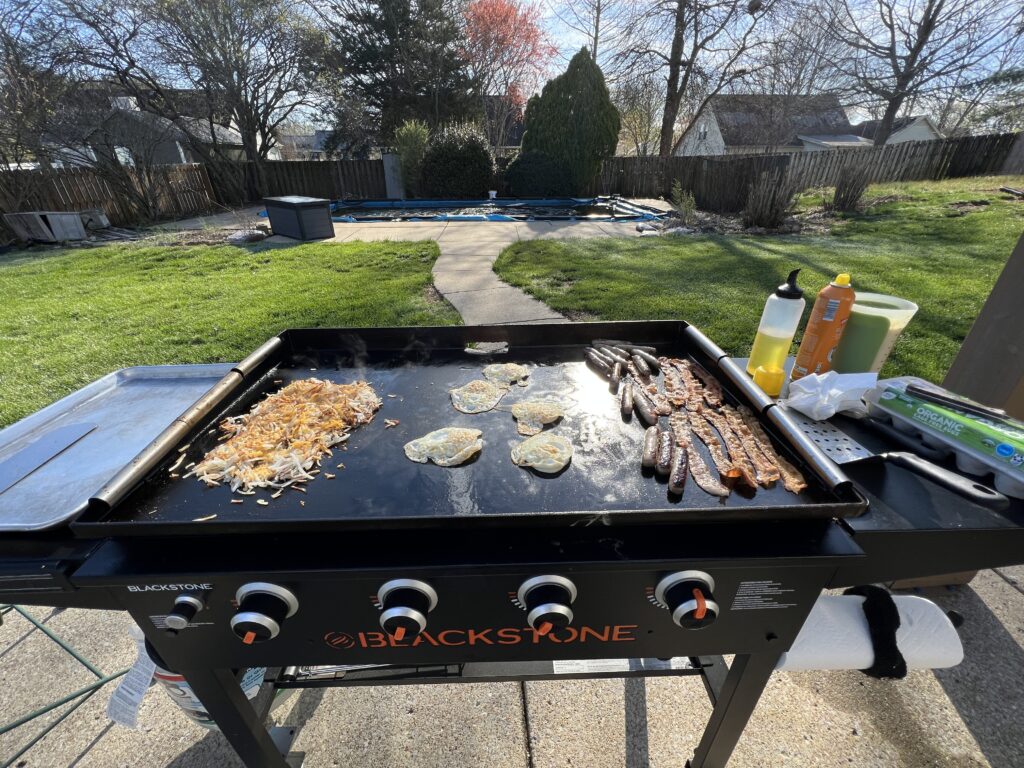 When the eggs are done, I remove the hash browns and the eggs, wipe down the grill with a little butter and pour out the pancakes.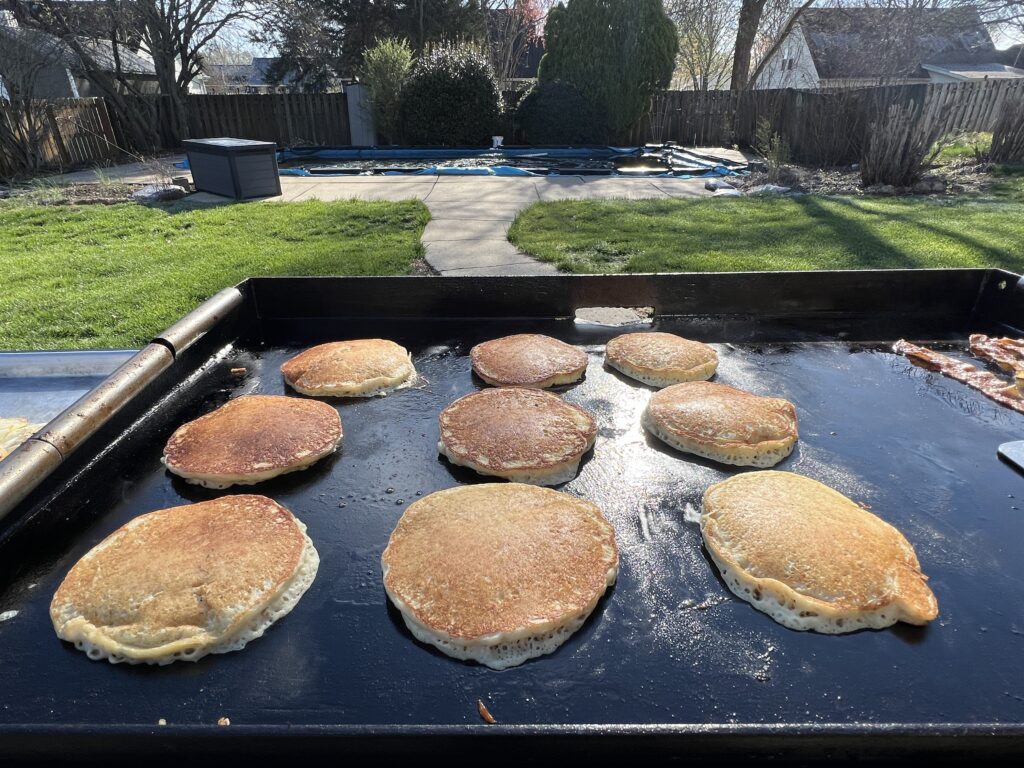 As the pancakes are finishing I remove the meats and then ultimately the pancakes.