I decided to cook a Prime Rib for Easter this year. It seems like Publix grocery chain tends to discount beef this time of year, so I was able to snag a nice standing rib roast for $6.99 per lb. I have oven cooked in the past, and I have also smoked one. My daughter gifted me a nice book several years ago that dealt with the science of cooking. In the book the author goes into detail and documents "per their opinion" the best ways to cook items. I have linked the book below if you click the image.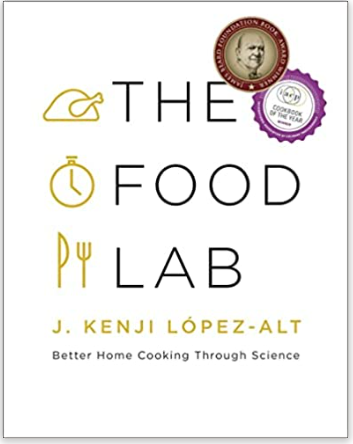 Based on the article, I decided to follow their recommended method. The recipe right before it was for Au Jus, and we decided to attempt this recipe as well. It was a long process to complete that included Oxtails, an item that I had never purchased. Suprisingly, the Oxtails per lb. were more expensive than the Prime Rib.
We made the Au Jus the night before, following the recipe, it took several hours to complete and included a bottle of wine being added to it. The Ox tail was very tender and surprisingly, was very rich tasting.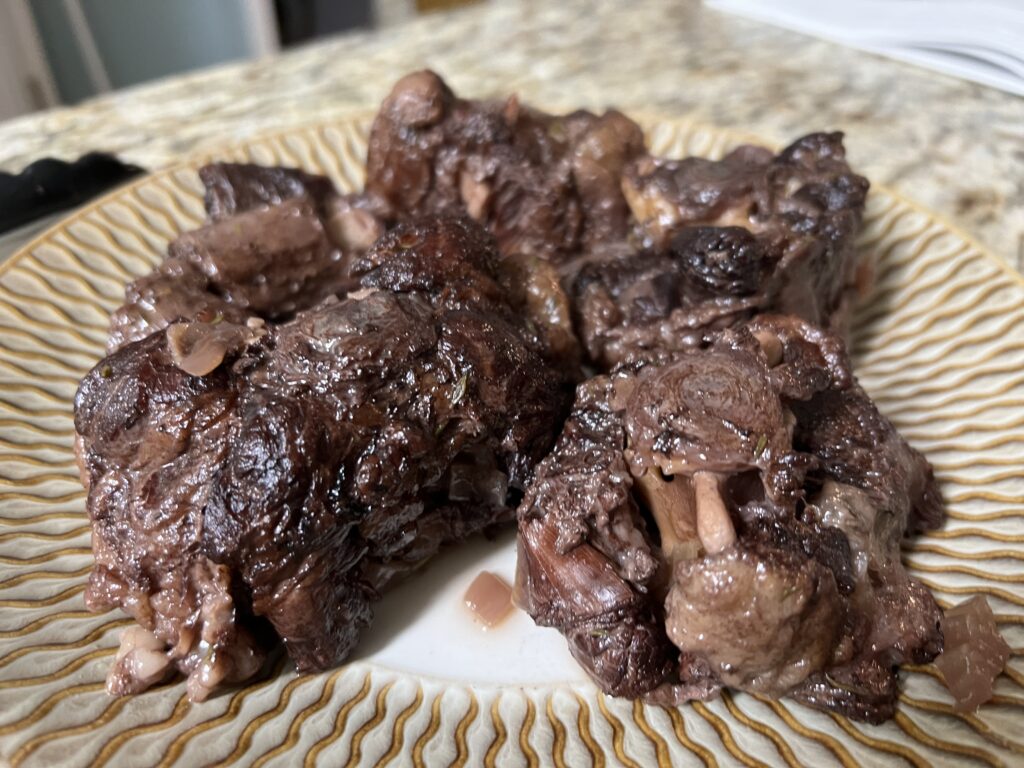 Once everything was strained and refrigerated, it actually turned into a jello, which was a surprise for me.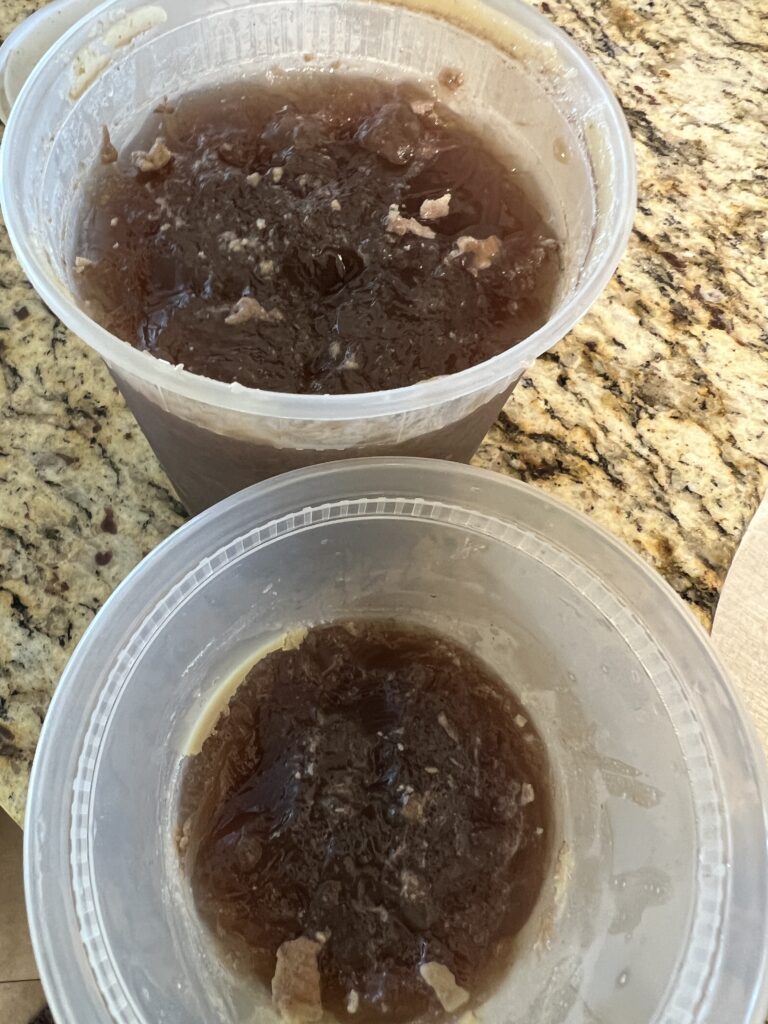 The roast was seasoned with salt, pepper and garlic.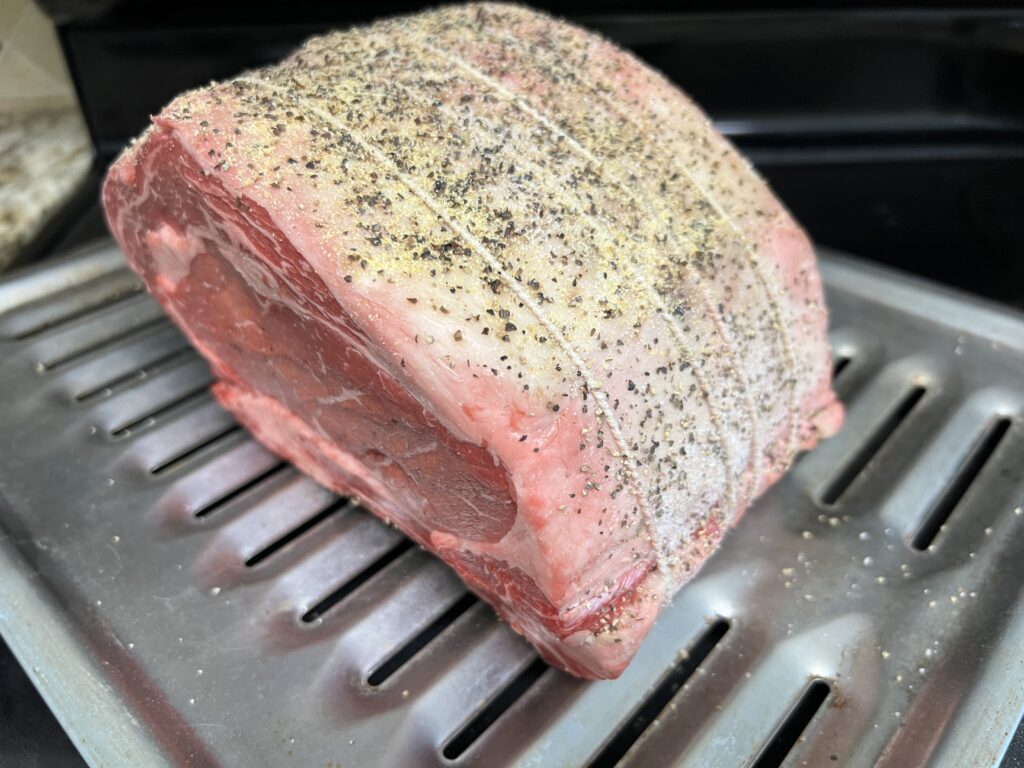 The directions were to place it in the oven at 200 degrees and cooked it until it reached 120 degrees internal.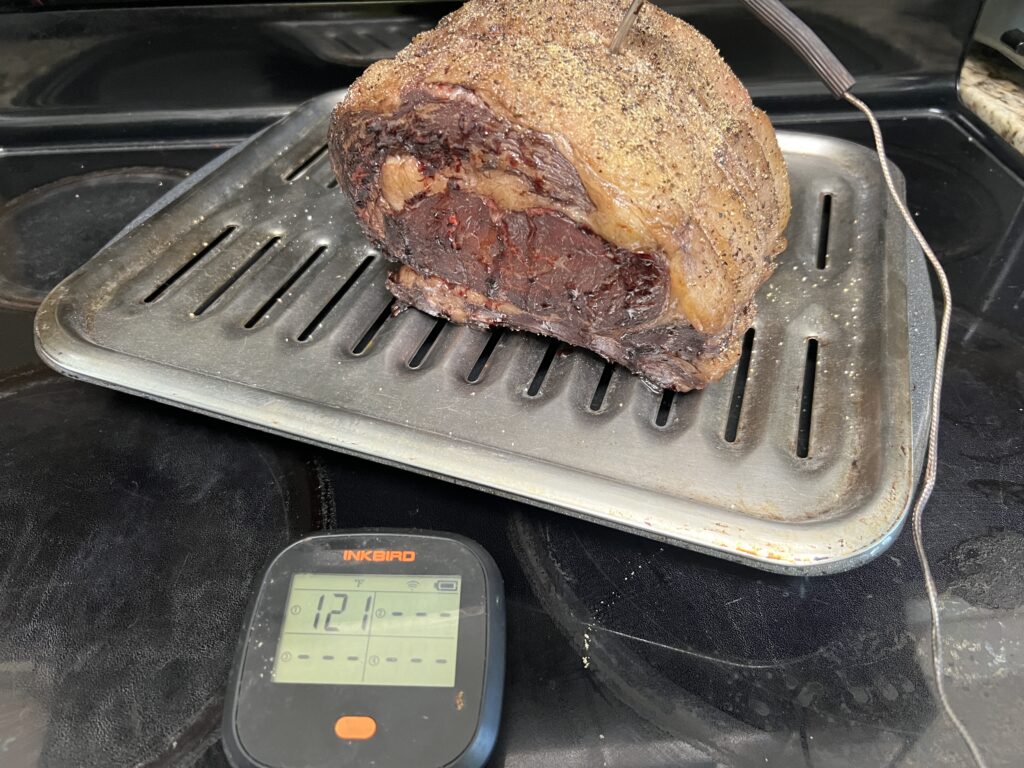 It took on some decent color, and the next step was to tent it and let it rest for at least 30 minutes. Just as described, while resting out of the oven, it ultimately rose to 128 dgrees.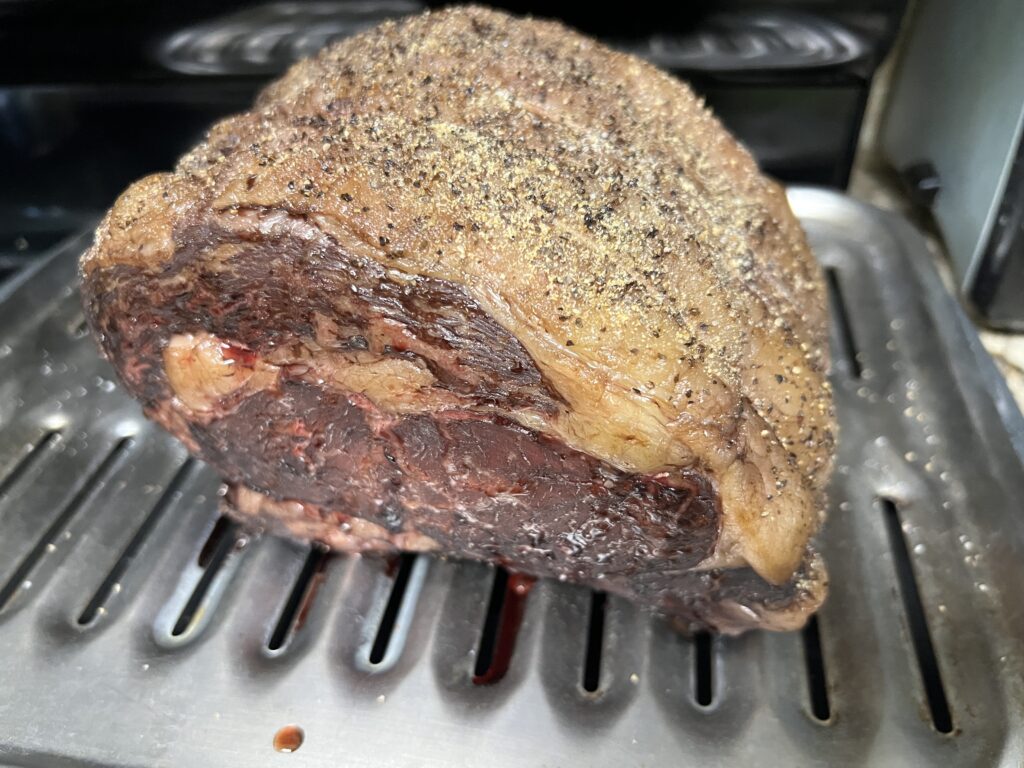 Now the fun begins, recipe called for the oven to be raised to 525 and the roast put back in the oven for 5-6 minutes to get a crust on it. Every time I have done this, it sets off the smoke alarm and today was no exception.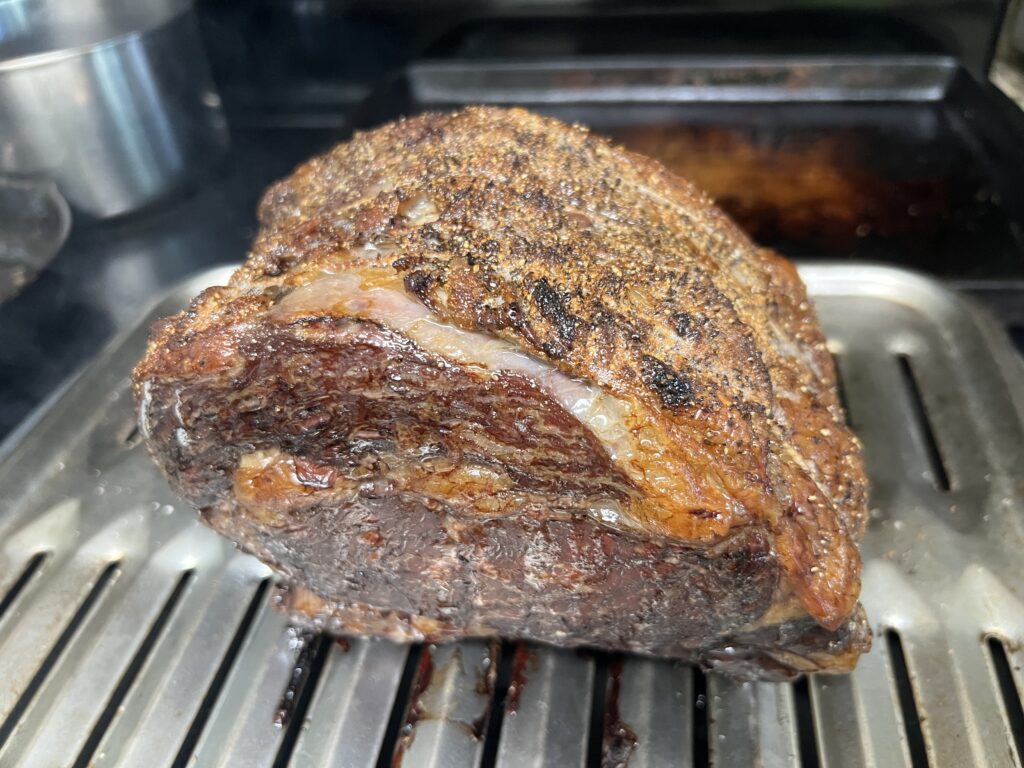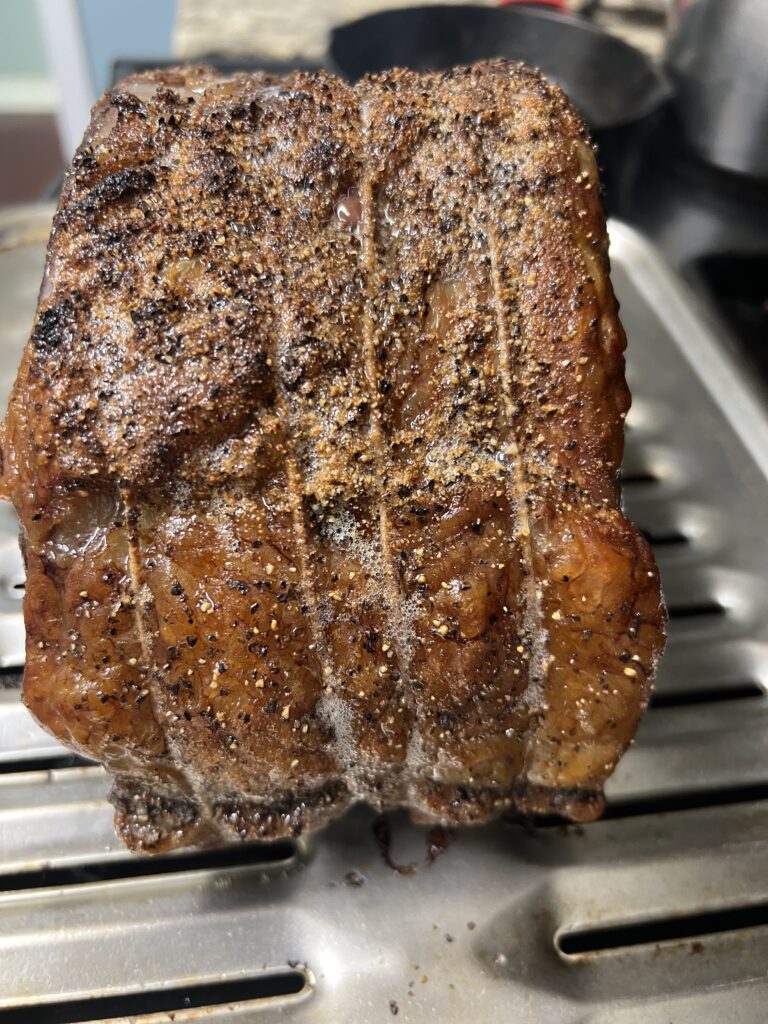 One benefit to completing the cook this way, is once it comes out of the oven, there is no resting required, it can be sliced and served immediately.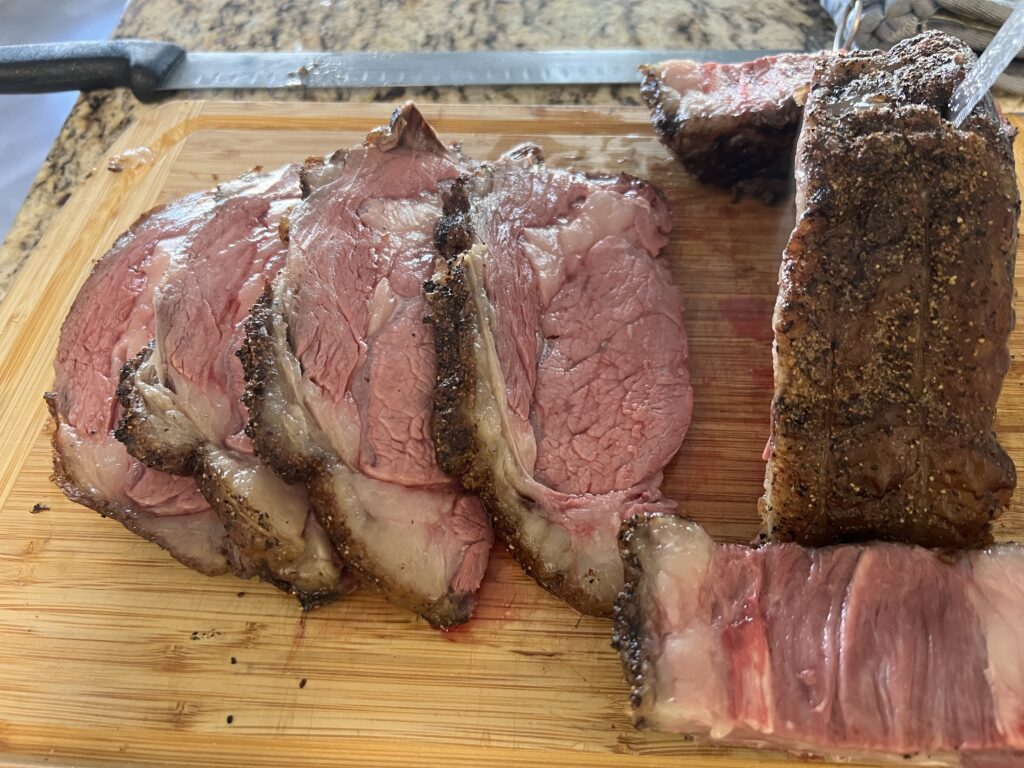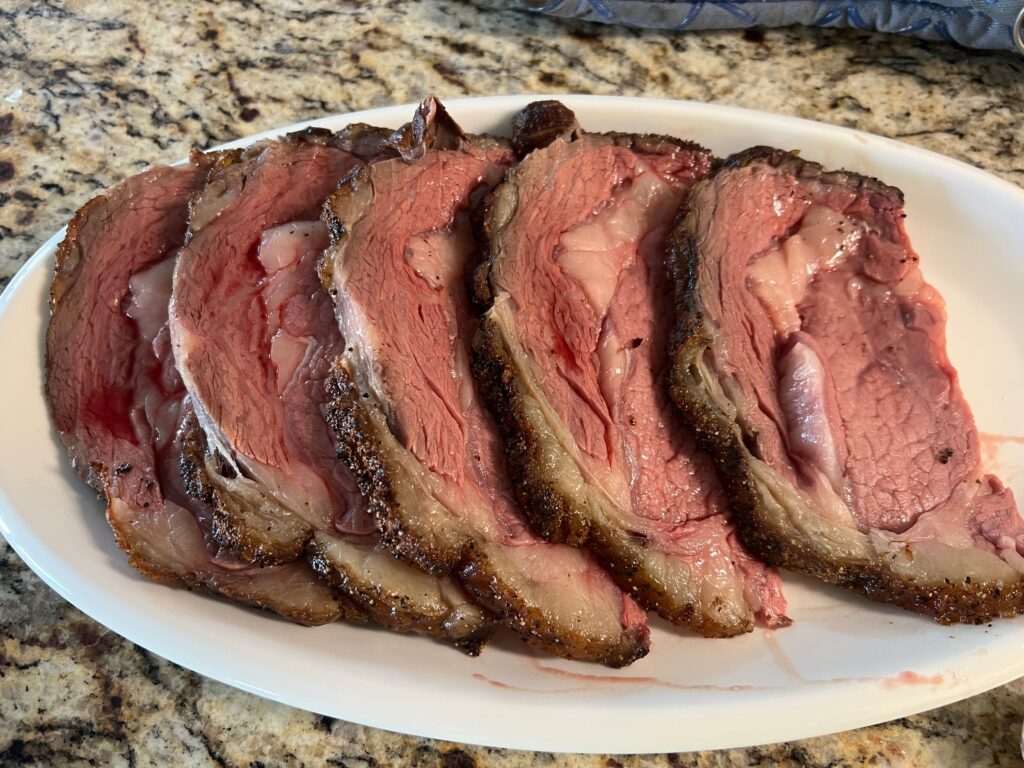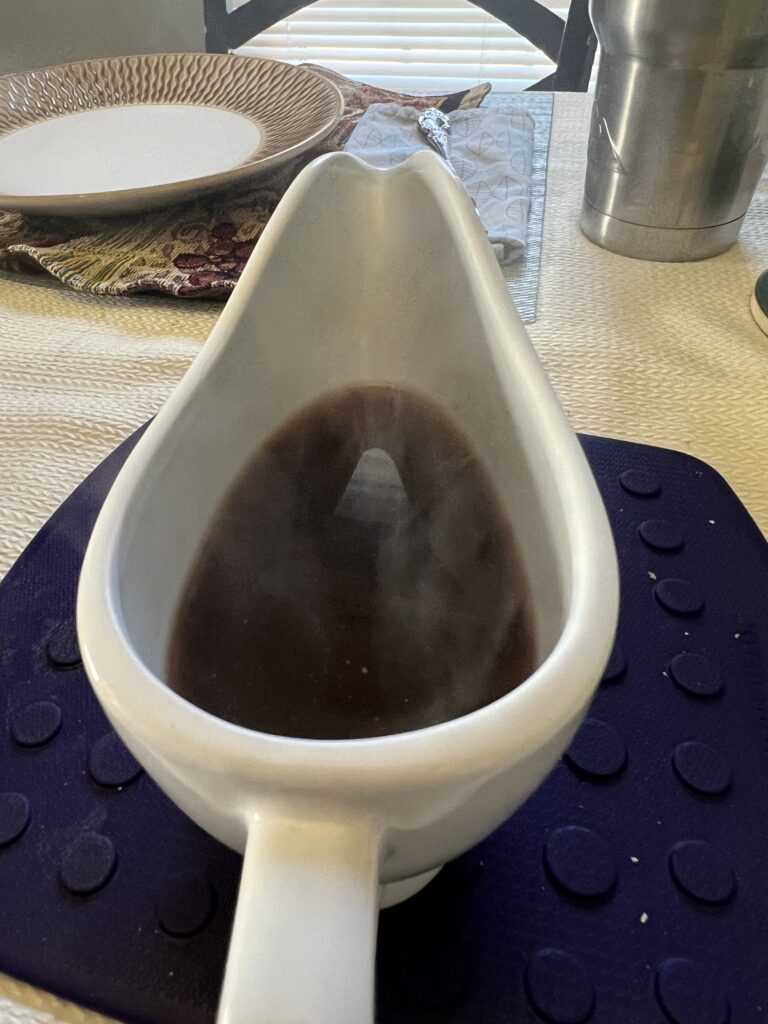 The prime rib was perfect, and the Au Jus turned out great as well. We ended up making a couple of different recipes out of the book also. We made a fancy Au Gratin potatoes dish which turned out great but was a lot of work.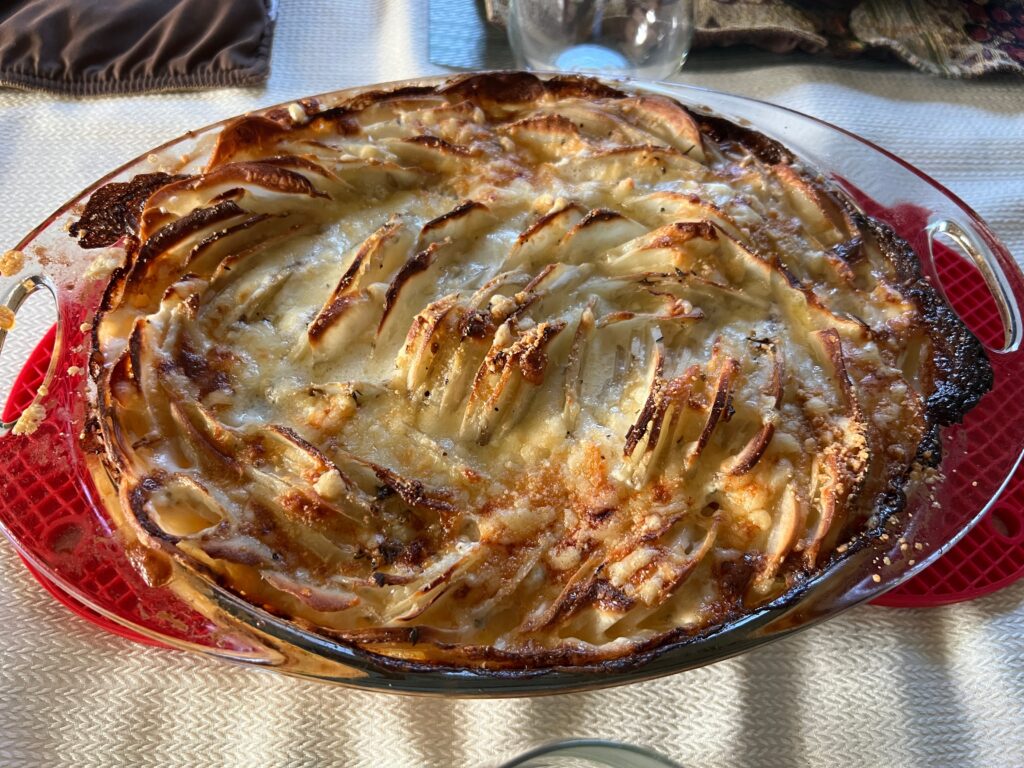 We also made a fresh pearl onion recipe from the book that was really good, but onions and butter, what's not to like?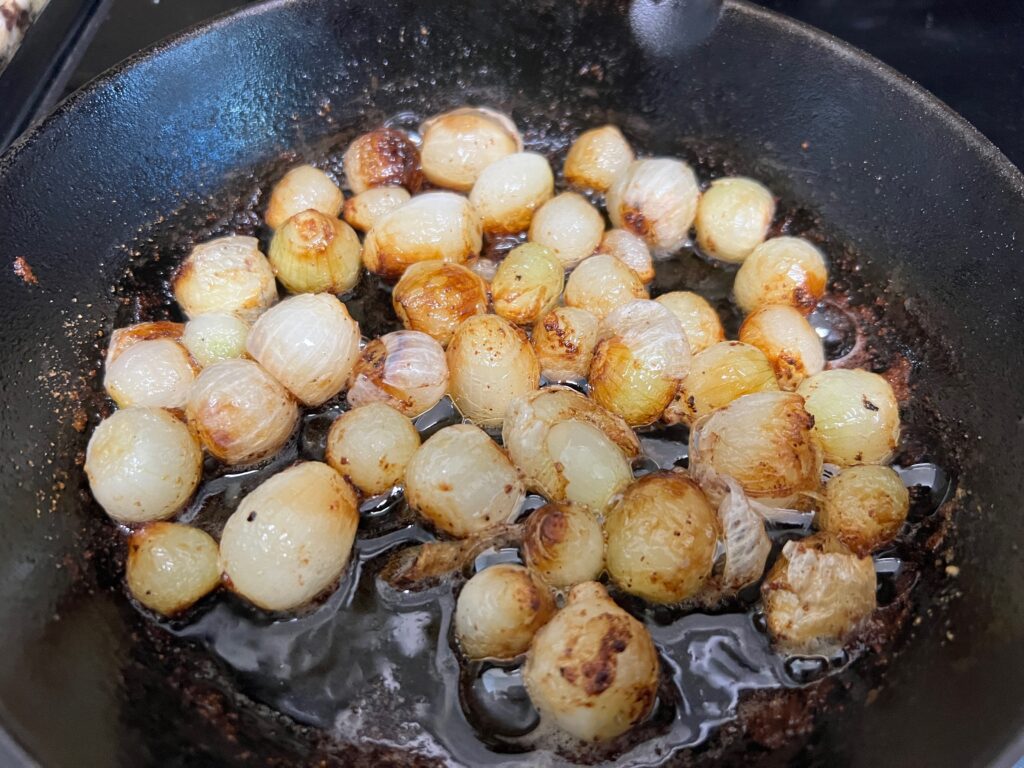 As we have done in the past, we cooked some english popovers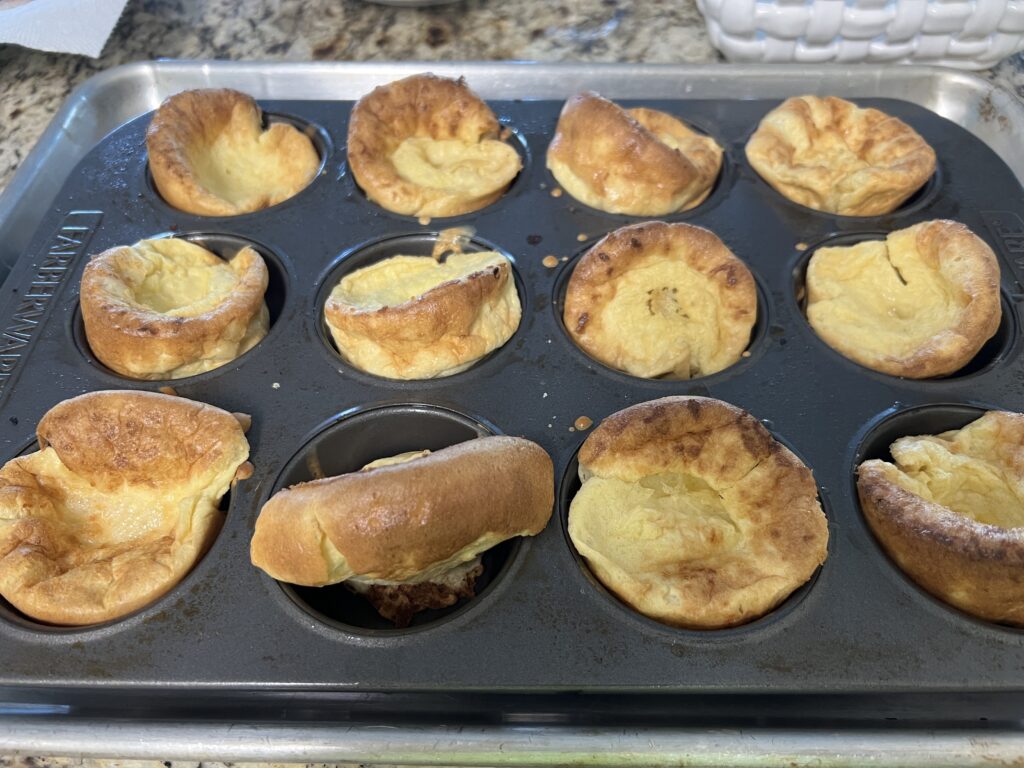 To top off this great meal, we had to have desert and I purchased a cake from Publix. It was a Raspberry Elegance Cake. Wow this was a fantastic cake with cream cheese icing and was on sale for $19.99.