I have been a big fan of sausages for long time. There are many ways I have prepared them over the years. I have grilled them and smoked them on occasion. I have recently landed on a foolproof method of preparation. For this recipe I purchase a couple of packs of Italian Sausages, and couple of peppers and onions.
I cook this in a single pan in the oven, and it only takes one hour. I preheat the oven to 350, and place the saucage into a pan and cook for 20 minutes.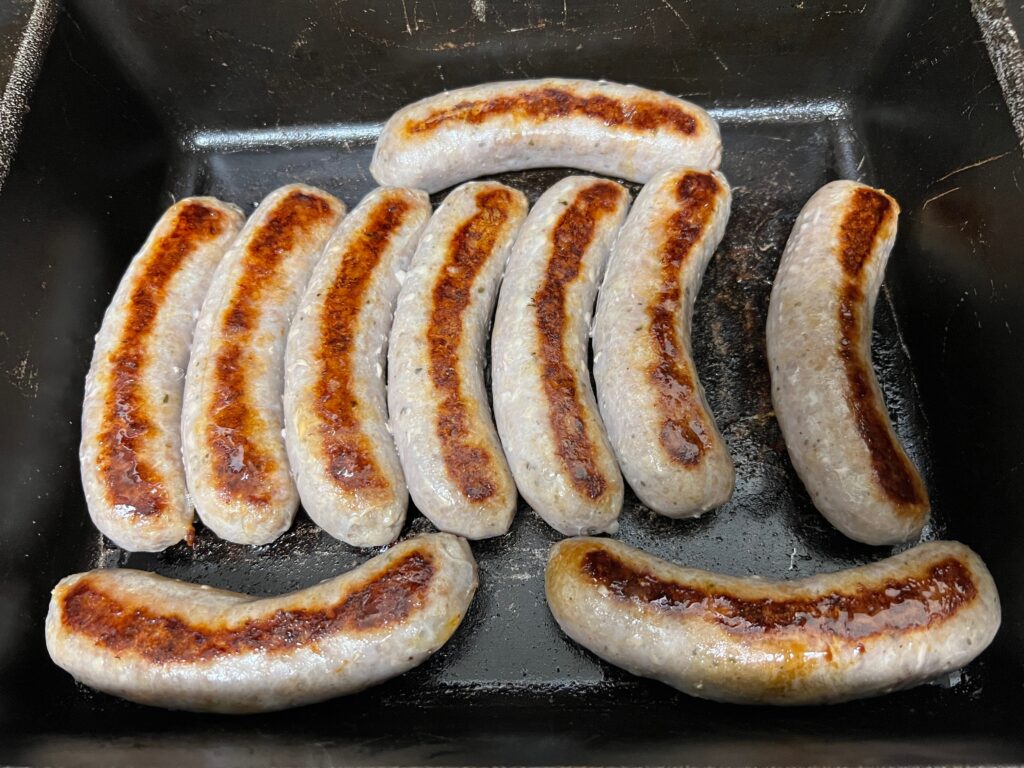 I remove the pan and flip the sausages. After flipping, I add the sliced peppers on top and place it back in the oven for 20 more minutes.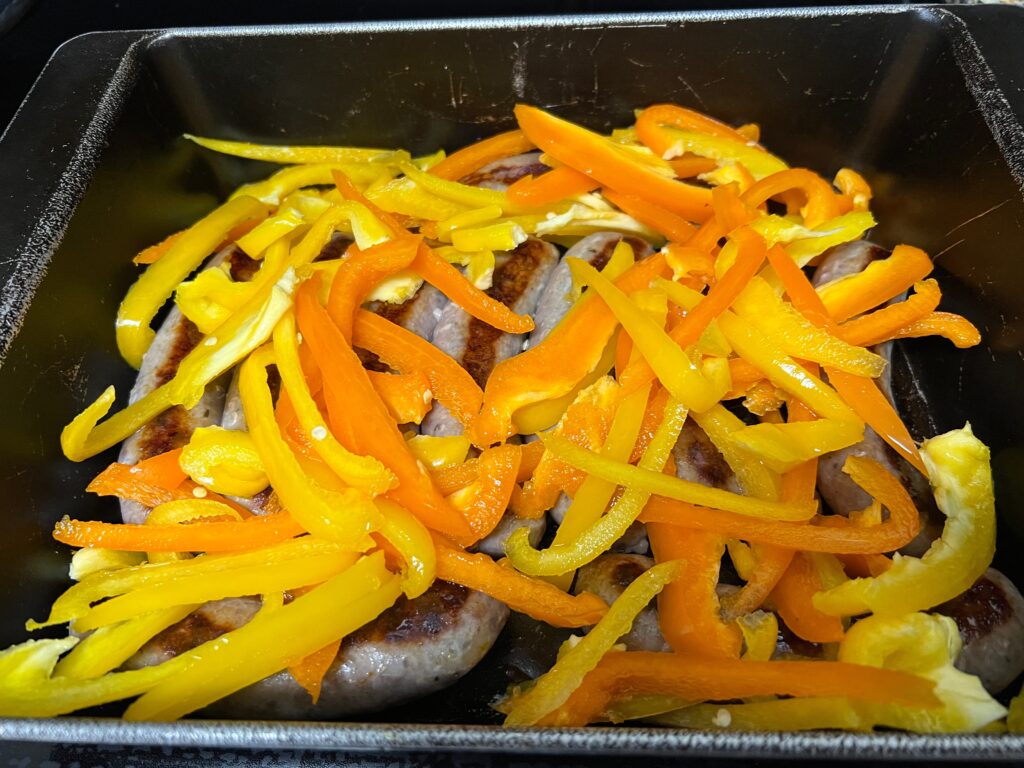 I them remove, and stir, placing some of the peppers on the bottom of the pan and I add the sliced onions on top. I then season with some Italian seasoning and garlic powder and cook for 20 more minutes.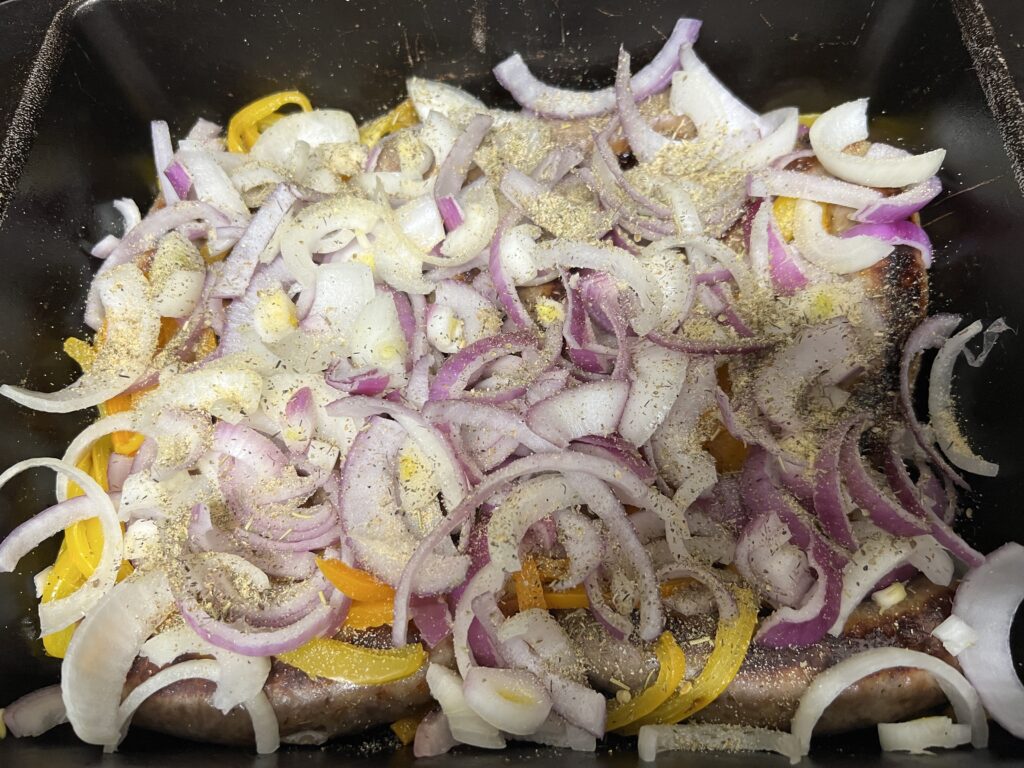 The dish is then removed, stirred, and good to go. We typically eat the meal with some pasta and red sauce, but they would be equally delicious as a sandwich on a nice roll.