Decided to mix it up a bit and with my new Sous Vide. I purchased a couple of thick Ribeyes on closeout, nothing special, about $15 purchase. After doing some research I decided to cook it 2.5 hours in the water at 129.  Normally this would then be removed and seared, but I decided to add an additional step of smoking prior to the sear.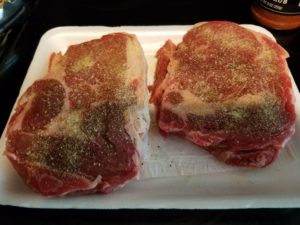 I first seasoned with salt and pepper and garlic powder and then sealed it.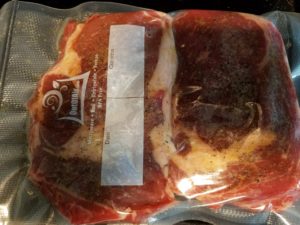 I then placed it in the water and set it for 2.5 hours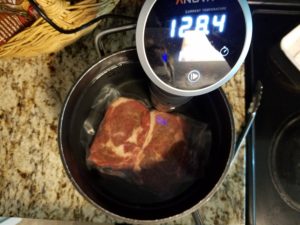 I decided I was going to smoke it also, so I placed it in an ice bath to cool it down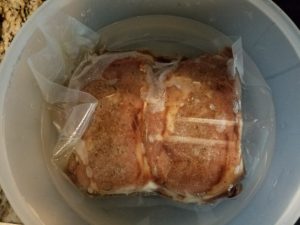 I then placed it on the smoker with some hickory, and planned to bring it back to 120 ish.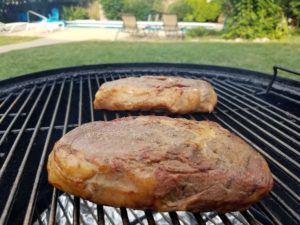 On my grills side burner, I got the cast iron skillet smoking hot and dropped them in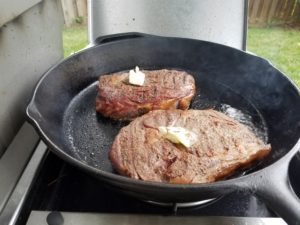 I seared all edges of the steak taking about 4 minutes total in the pan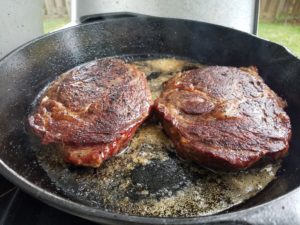 The steak was beautiful when removed.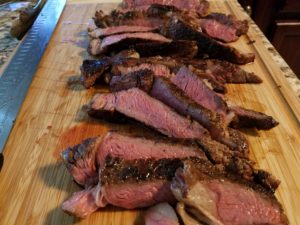 I could have sliced it with a butter knife but chose a sharp carving knife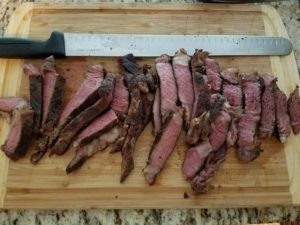 The steak was fantastic, so tender, ton of flavor and cooked perfectly.
My best steak ever…. so far