I am still playing around with my Sous Vide and purchased a Eye Round on closet out to try something new. The best I could figure out, the best way to prepare this via Sous Vide is 24 hours in the water. I added salt, pepper and garlic and bagged it.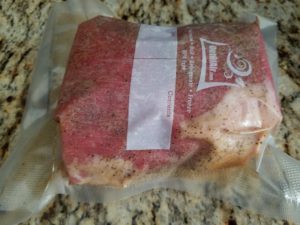 I then set the unit for 129 degrees and and set the timer for 24 hours.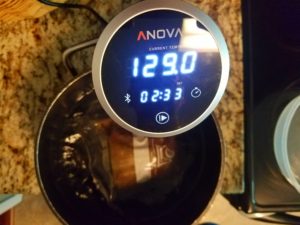 Water was running low about 20 hours in, so I added more water and it quickly came up to temp again.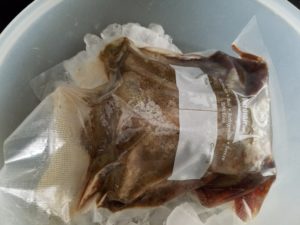 I planned to smoke the roast, so I shocked it in cold water to cool it down,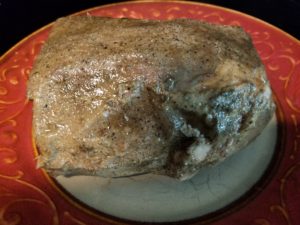 It appears grey out the package,  I then seasoned it as I prepared the smoker.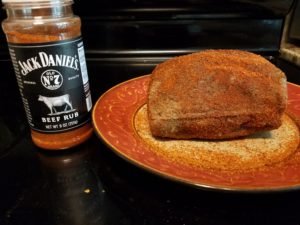 I use a Weber Smokey Mountain and I still had a lot of previous coals, so I lit about 20 in the chimney starter and added them.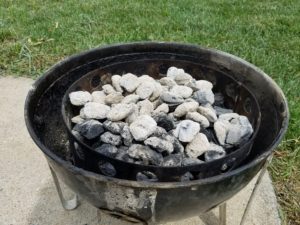 I placed the roast on the smoker that was running about 225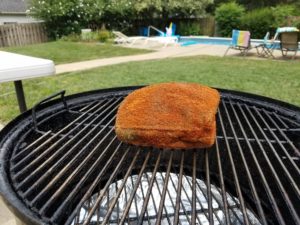 I then added some cherry chunks to the coals.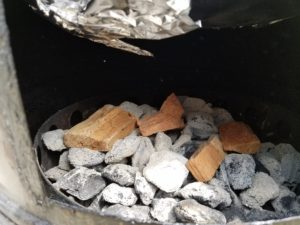 I monitored the temp, as I was shooting for the 129 that was the original temp and then removed it.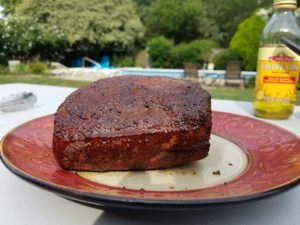 I covered it in olive oil, so it would sear, and I heated up the cast iron pan on the side burner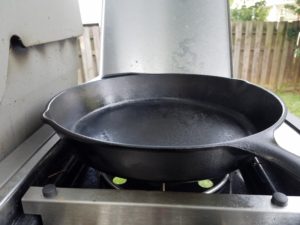 I seared for about 5 minutes total, ensuring that all sides were seared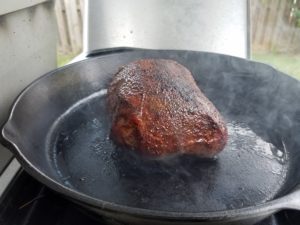 .
I removed and covered and let it rest for about 10 minutes before slicing.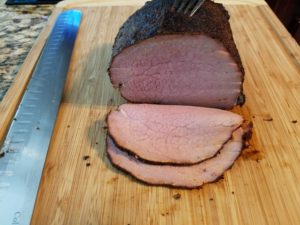 Complete process took about 30 hours, turned out great, very tender and flavorful.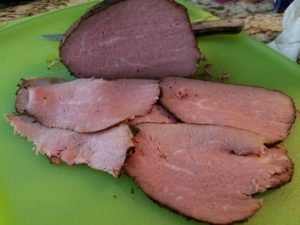 Final results, used for sliced roast beef for sandwiches.