I do a lot of outdoor cooking and I have used many different methods when dealing with the weather. Sometimes it was avoidance, and choosing not to cook on days when the weather was not expected to cooperate. I have use umbrellas, and I used a portable pop up canopy for years until it was destroyed in the fire. The canopy did a decent job, but was only a temporary solution and would need to be taken down, when the weather got really bad. I do have my propane grill close to the house, and still grill in almost any weather when needed, but that was not going to work for the Blackstone or my smokers.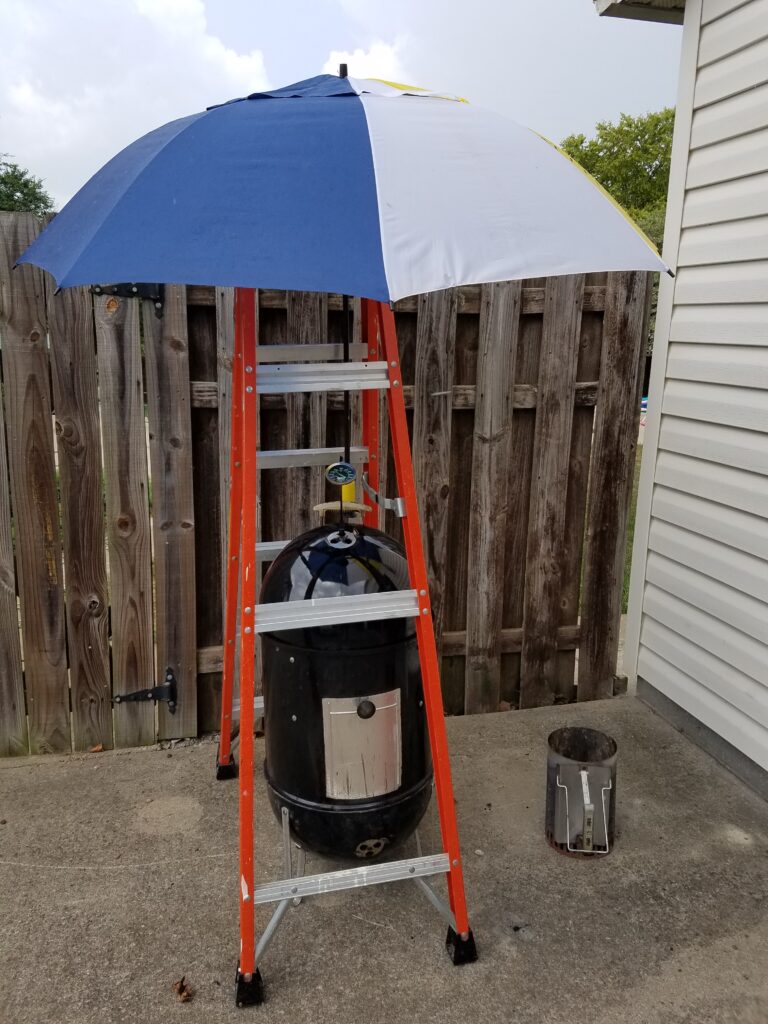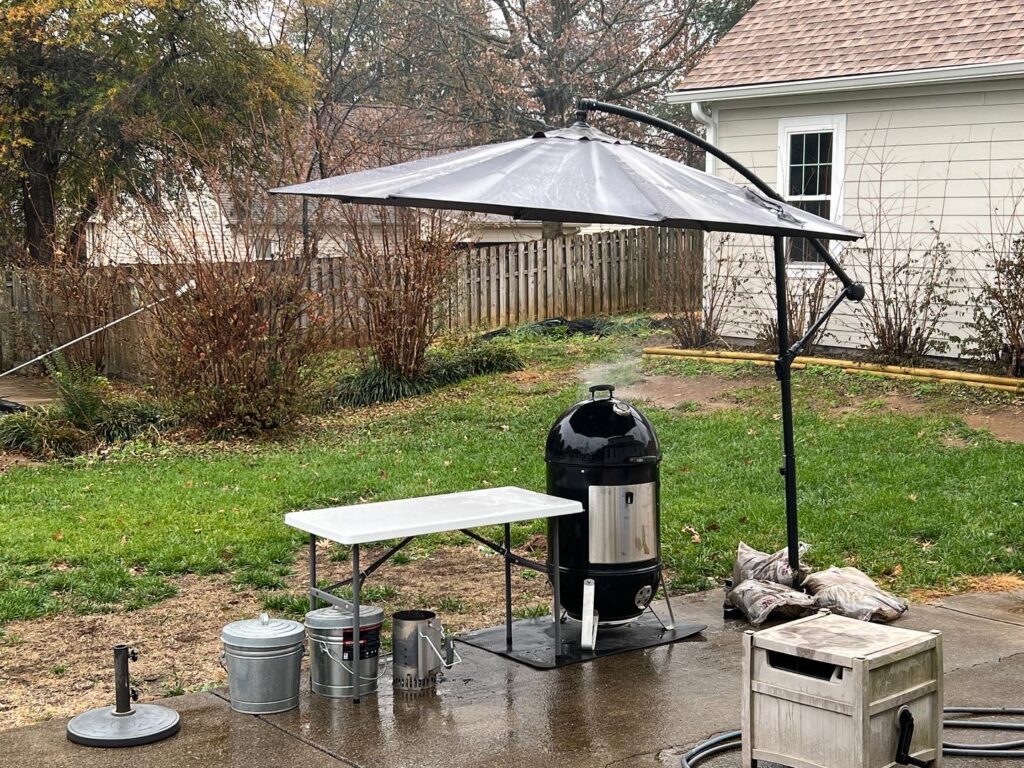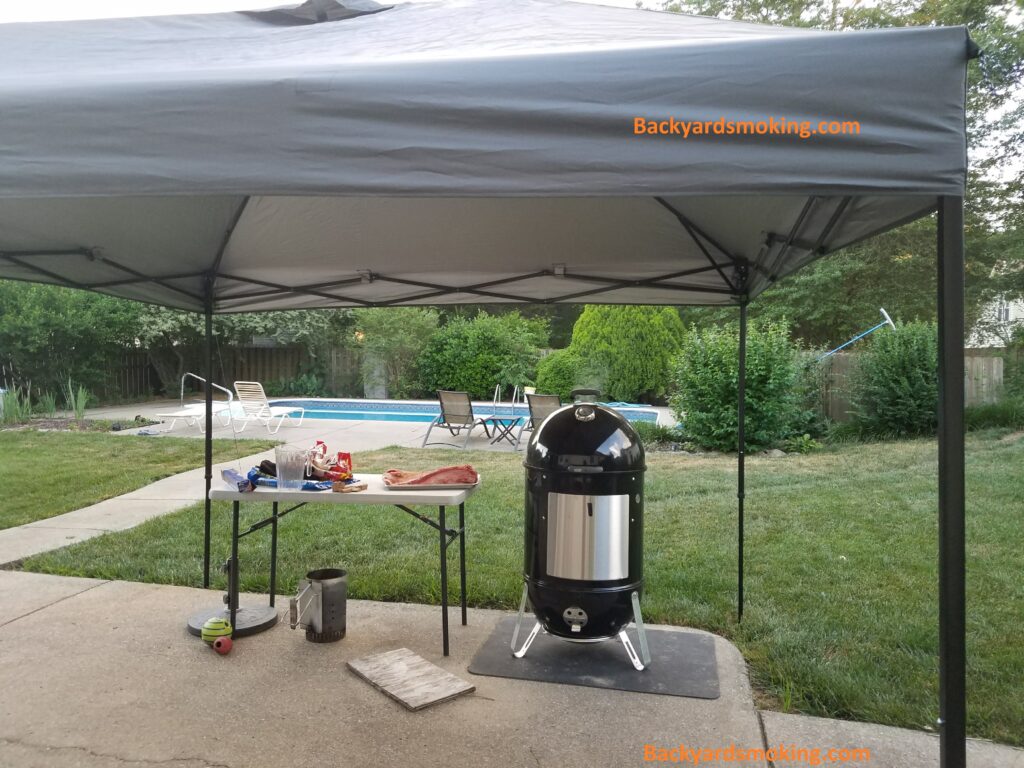 This year I decided to purchase and install something more permanent. I purchased a kit from Costco. I purchased it site unseen, but it had good reviews and the price was decent @ 1599, which was $400 off the normal price, and it came with free delivery. It was massive, and came in 3 boxes and weighed 800 lbs.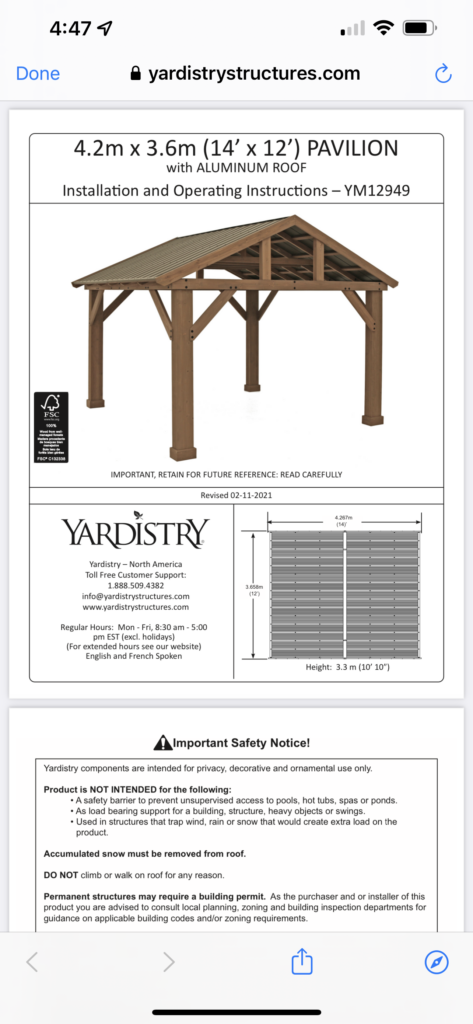 Not being very handy, after delivery, I needed to find a way to get it installed. Several of my friends offered assistance, so I knew that was an option. I checked with Costco, and they wanted over $1000 to install. Checking the internet for companies that would perform the service showed similar pricing of $1000 and up. I decided to go it alone, with help from my friends when they were available. I do have 2 garages, an attached and a detached. In the detached, I opened everything and inventoried everything and verified it was all there before I started.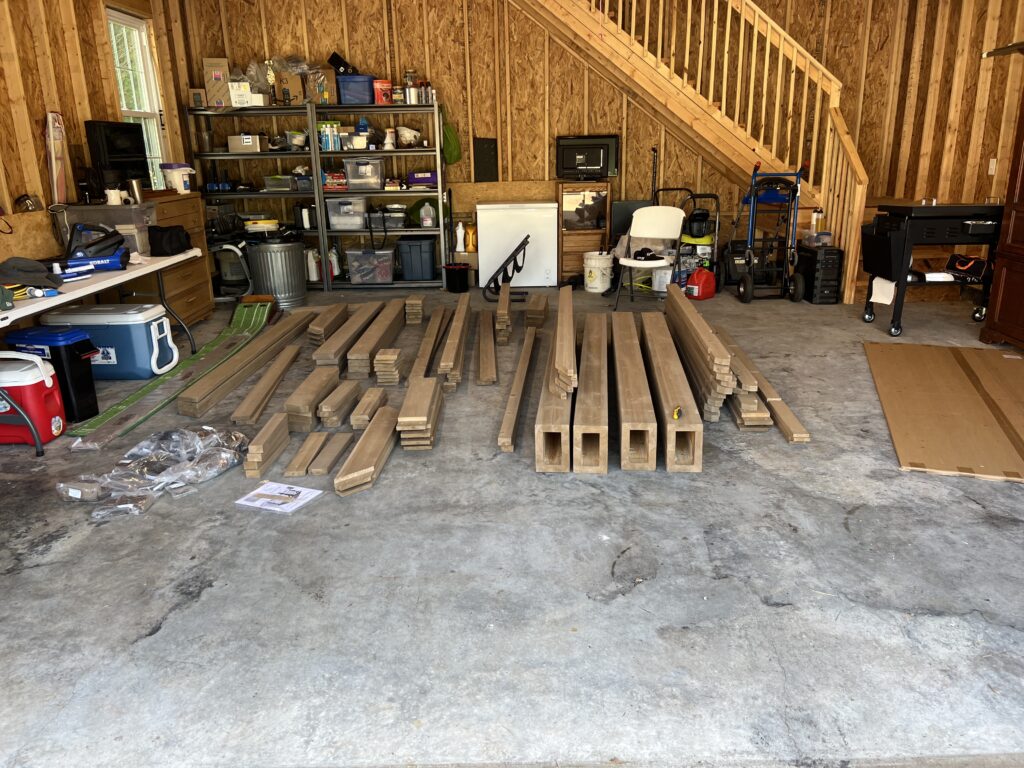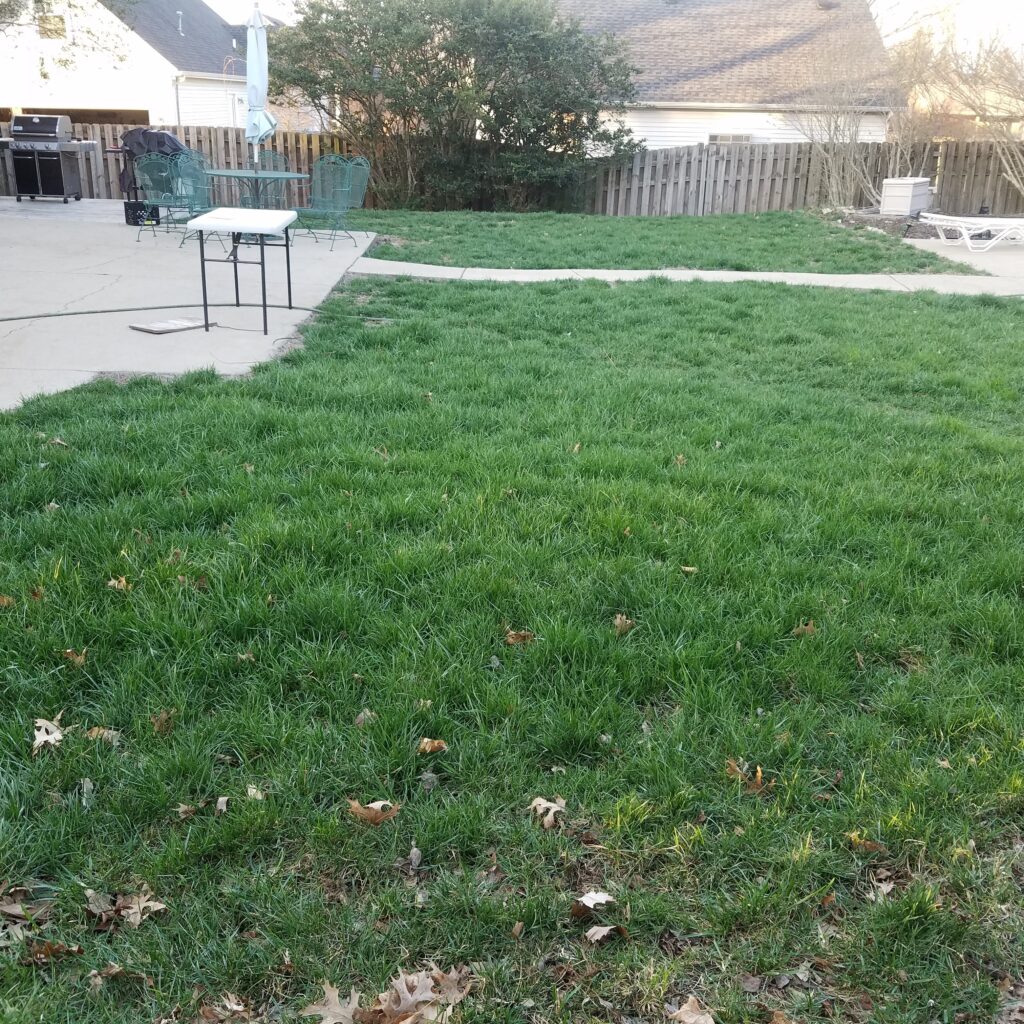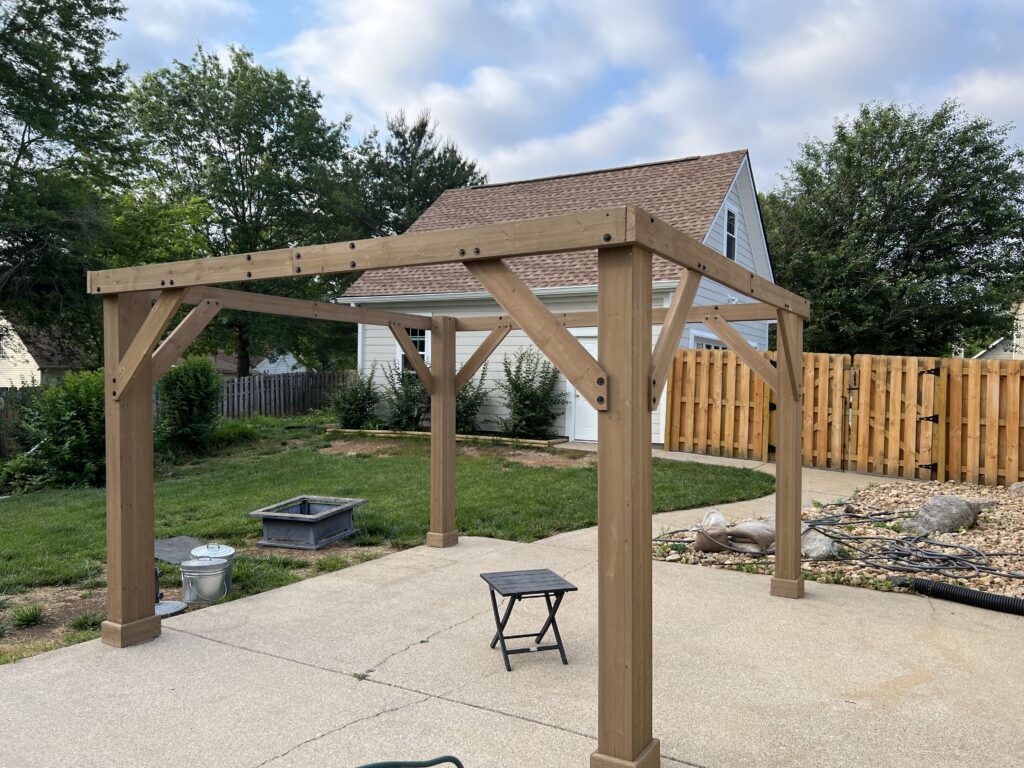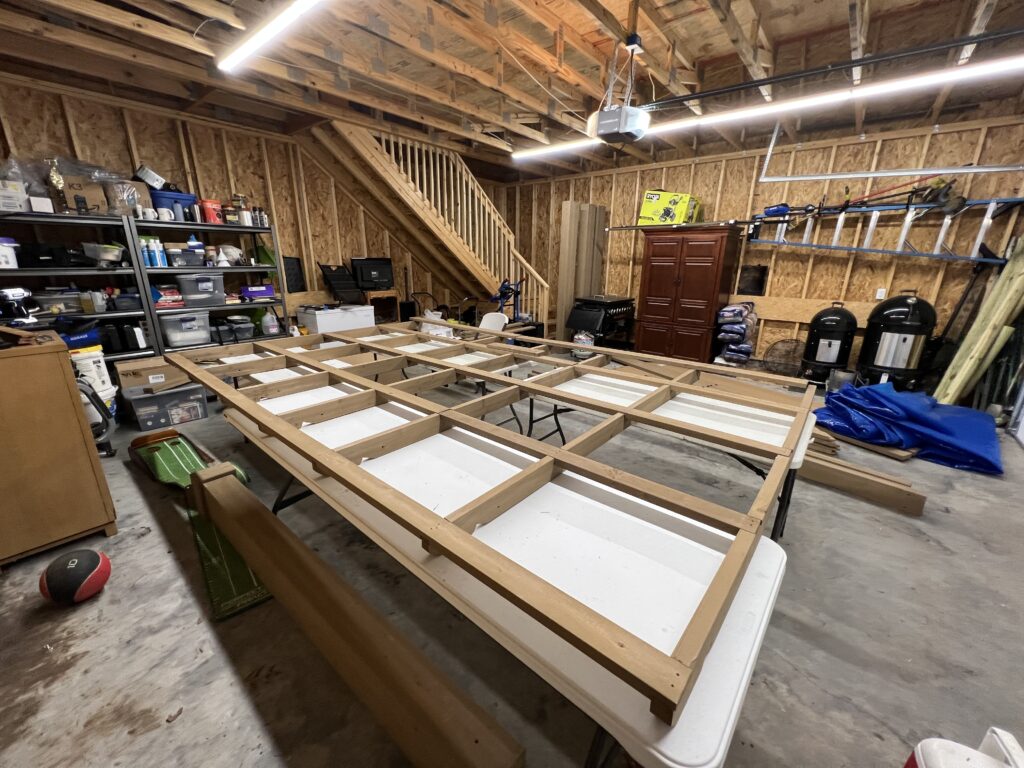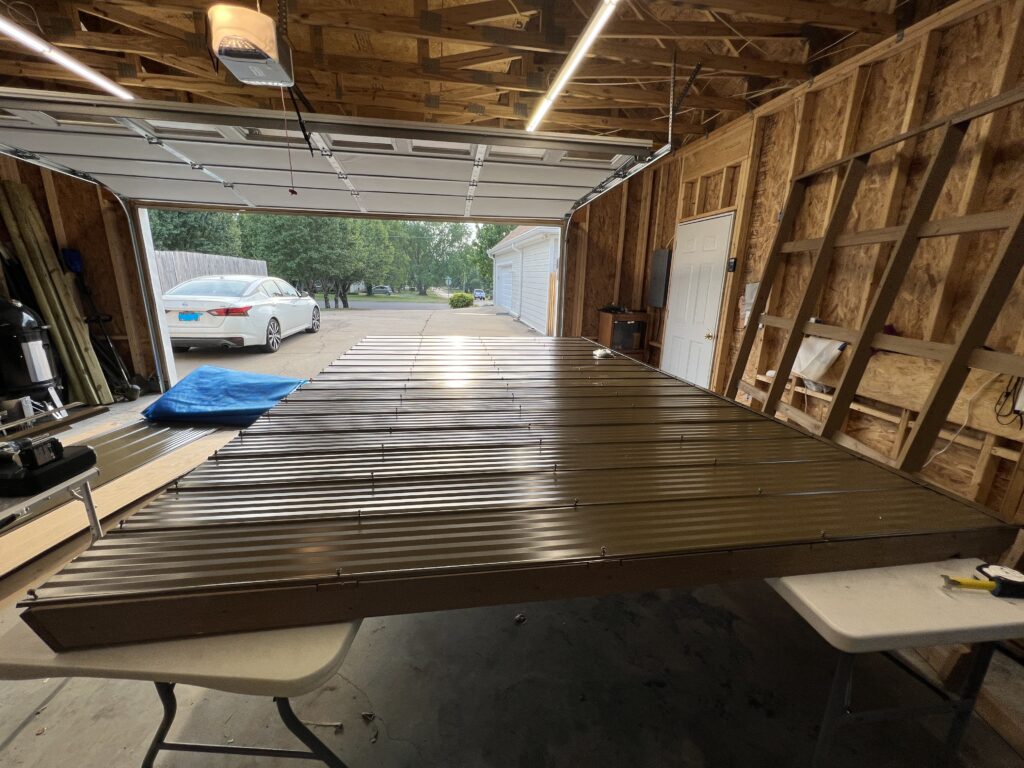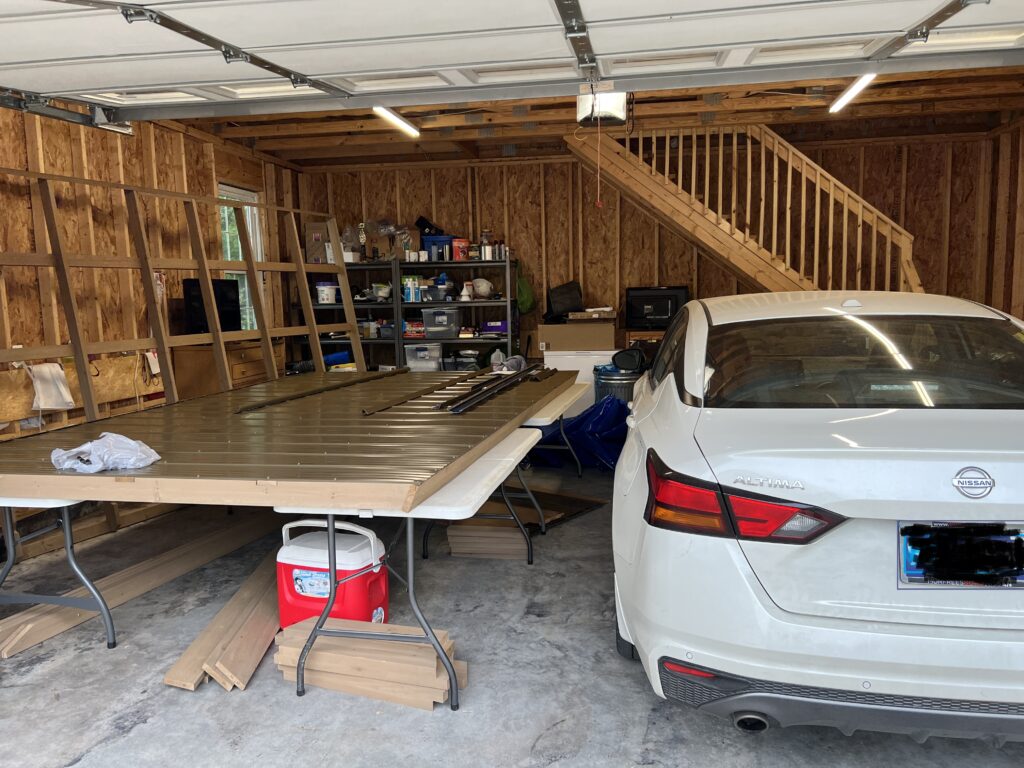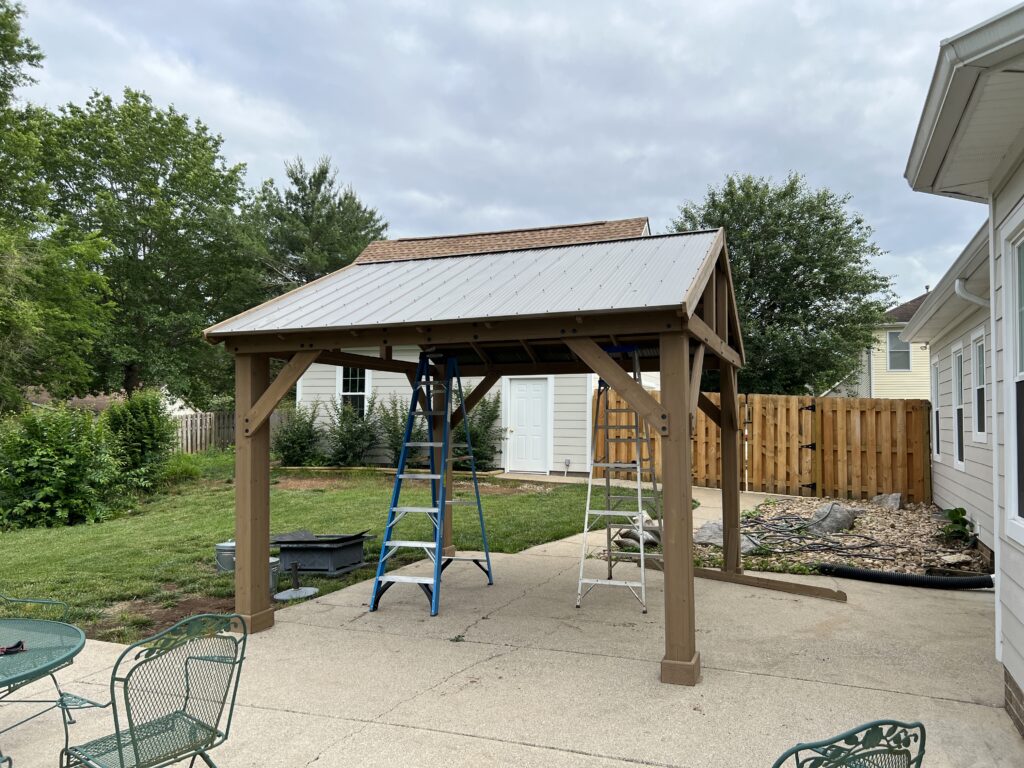 The pavilion was better that expected, and is very large and very sturdy. I have cooked many things under it already, and it is also nice to have a shaded area for the backyard.