Prep time, 10 minutes
Cooke time 15 minutes
Ingredients
2 cans of corn
2 tablespoons of mayo
2 tablespoons of sour cream
2 tablespoons of lime juice
chipotle powder (as much as you want)
1/2 lb of crisp bacon
5 oz of Queso Fresco cheese
2 oz of crumbled FETA cheese or cotija cheese (which I have been unable to locate)
fresh chopped cilantro
finely diced red onion
salt & pepper to taste
I am intrigued with the amount of different recipes that can be completed on the Blackstone flat top. Obviously not all of them will be winners, but this surely did not dissapoint. The Blackstone grill actually came with a recipe, and a brief web search showed multiple different similar recipes. Some recipes called for can corn, some called for frozen corn. For some reason if the corn is off the cob, I have always preferred canned. I decided to take what I believed was the best of all of them to create this recipe. This was the second attempt and it was consistent with the first. The first time I attempted this, it was for a gathering with a large group, so I doubled the ingredients list below. All ingredients except the cilantro were purchased from Aldi.
Prep work in advance
The corn is placed in a colander, rinsed, and rested to get as much moisture out as possible.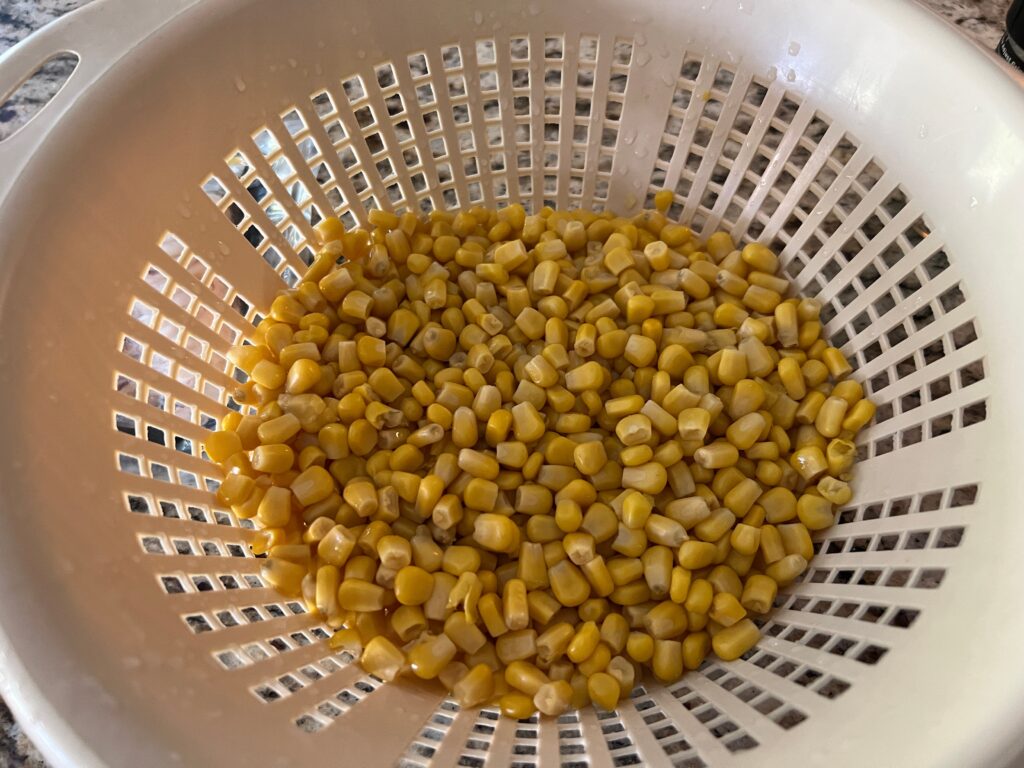 In a bowl I mix the mayo, sour cream, lime juice and chipotle powder and feta cheese.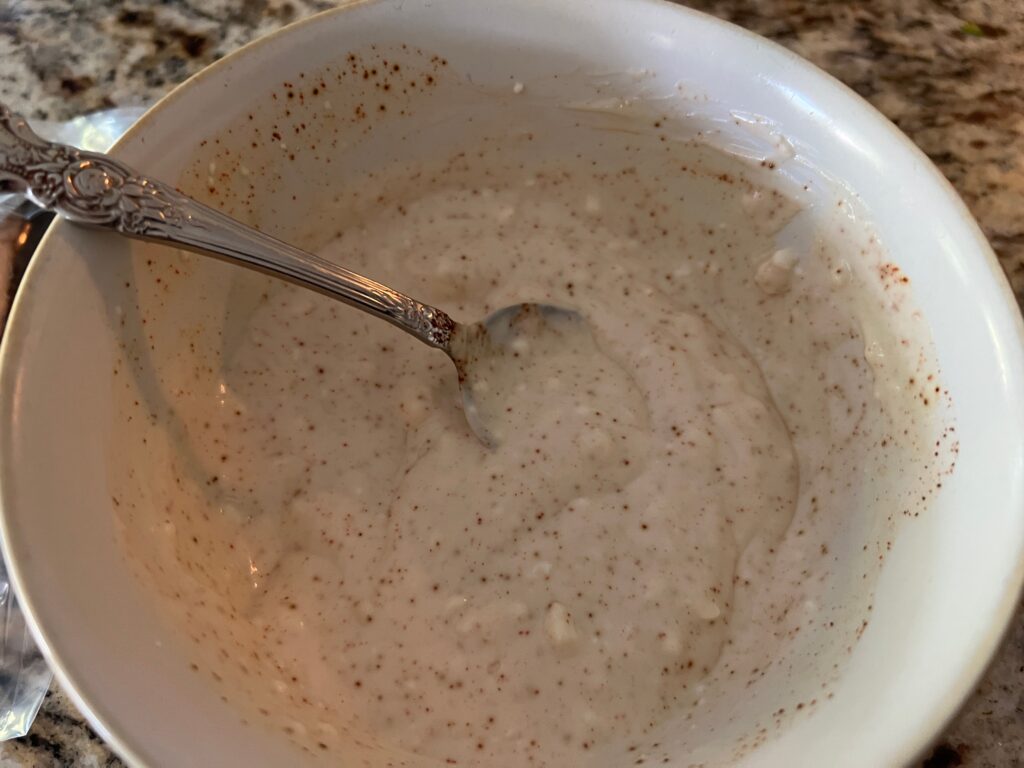 The cilantro and onion are diced in advance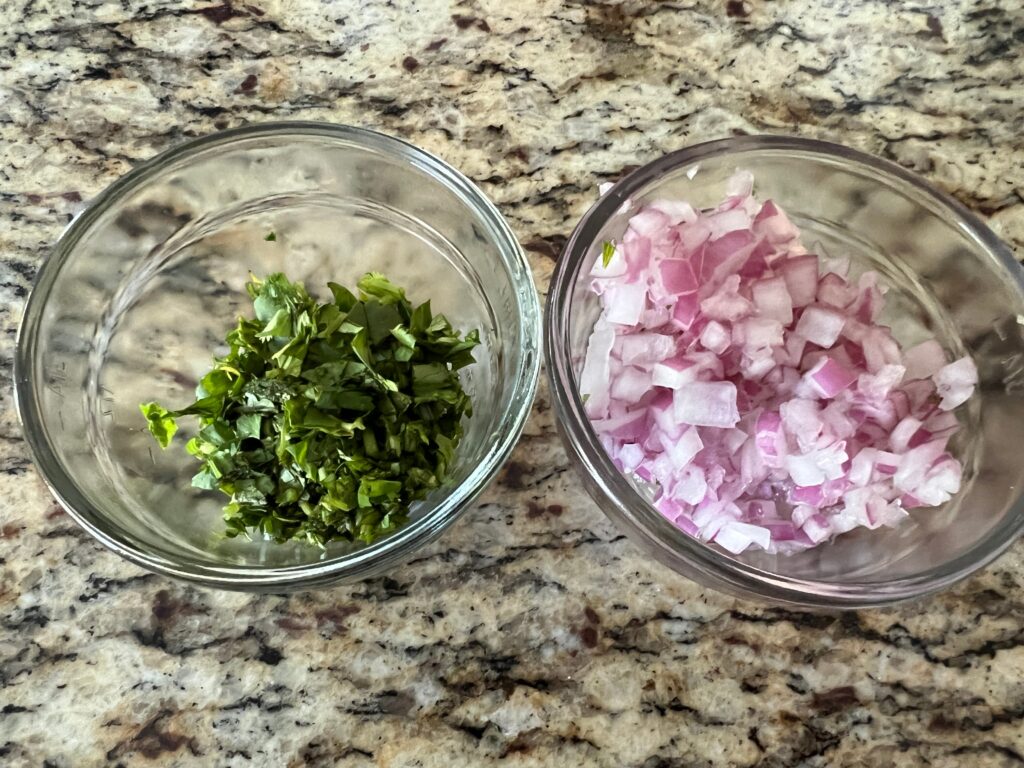 I dice the Queso in advance as well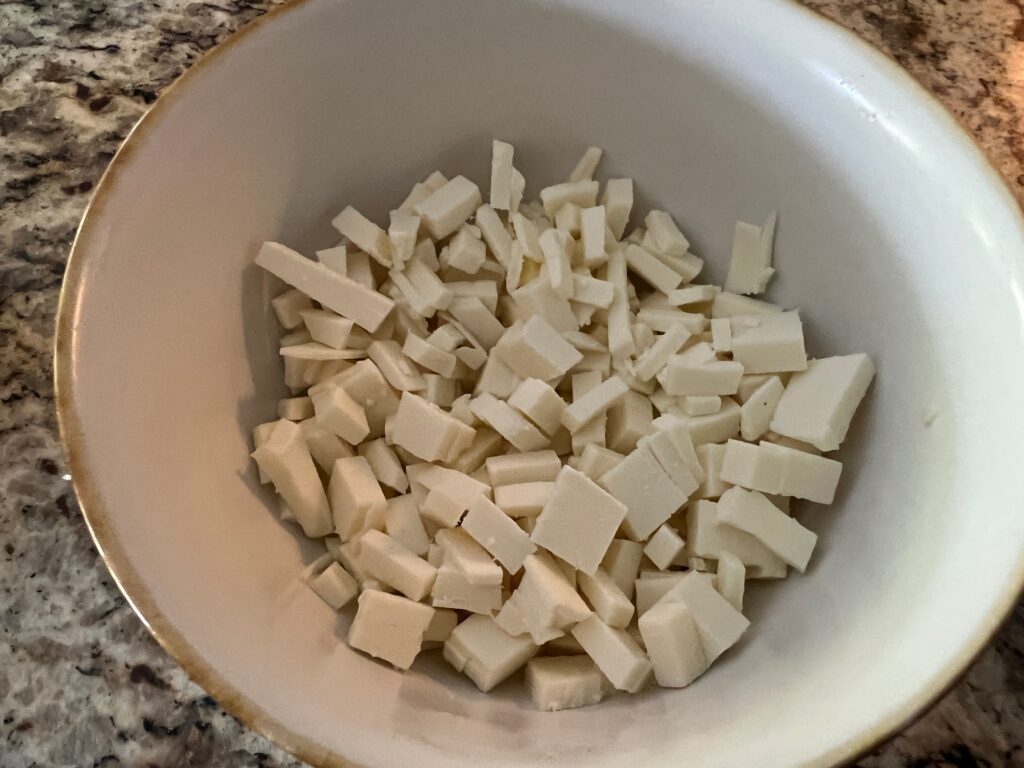 I start the recipe on the Blackstone, cooking the bacon. As with the Blackstone, you need to have the temp dialed in, as the grill will get extremely hot. I shoot for about 375 to cook the bacon and periodically check the temp of the grill with my temp gun. The goal is to retain the bacon grease to fry the corn in.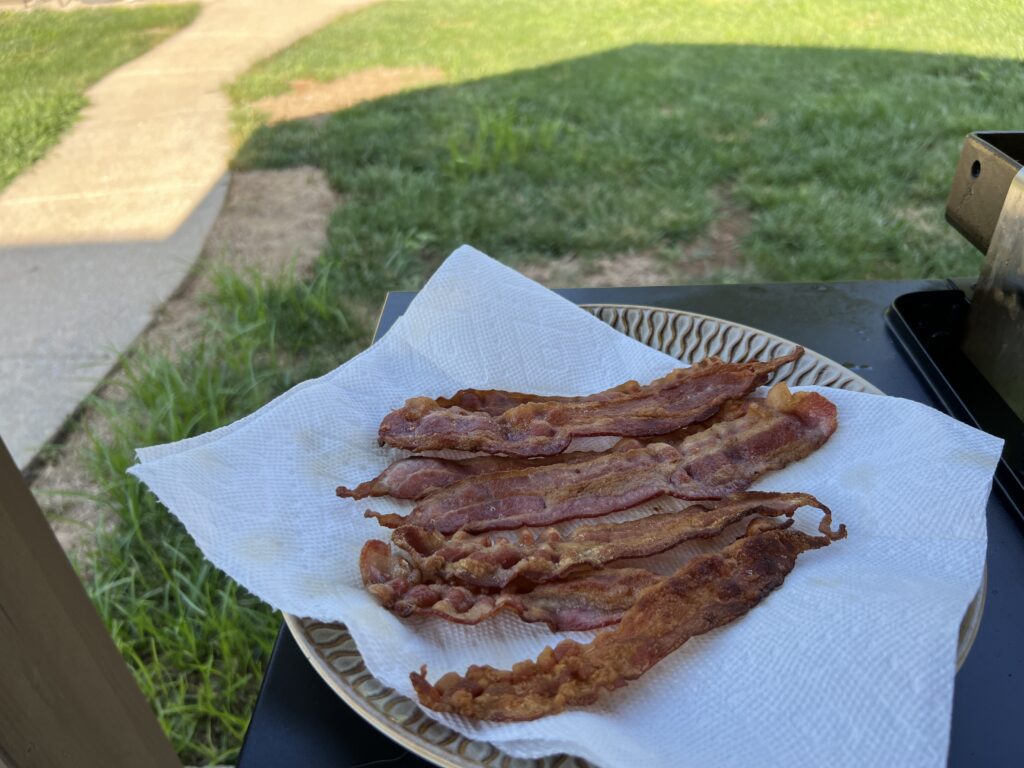 The drained corn is then added to the hot grill in the bacon grease. It will be cooked for between 5 and 10 minutes, with the goal of getting a char on the corn.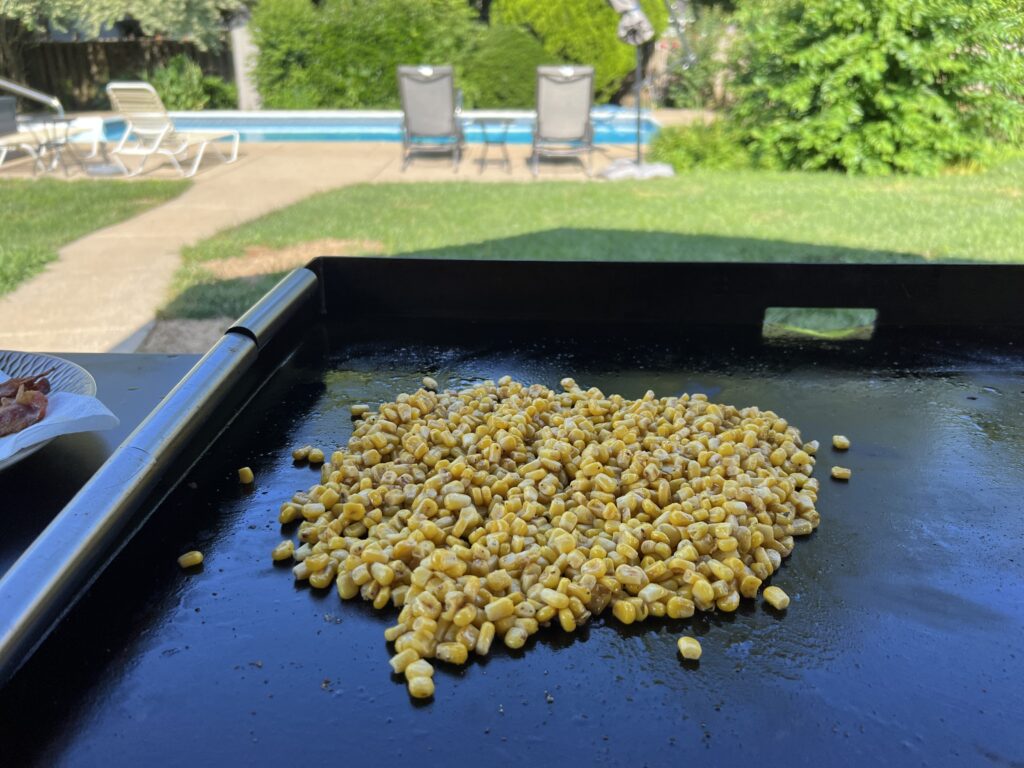 The crispy bacon can be crumbled or diced. I prefer to dice it up.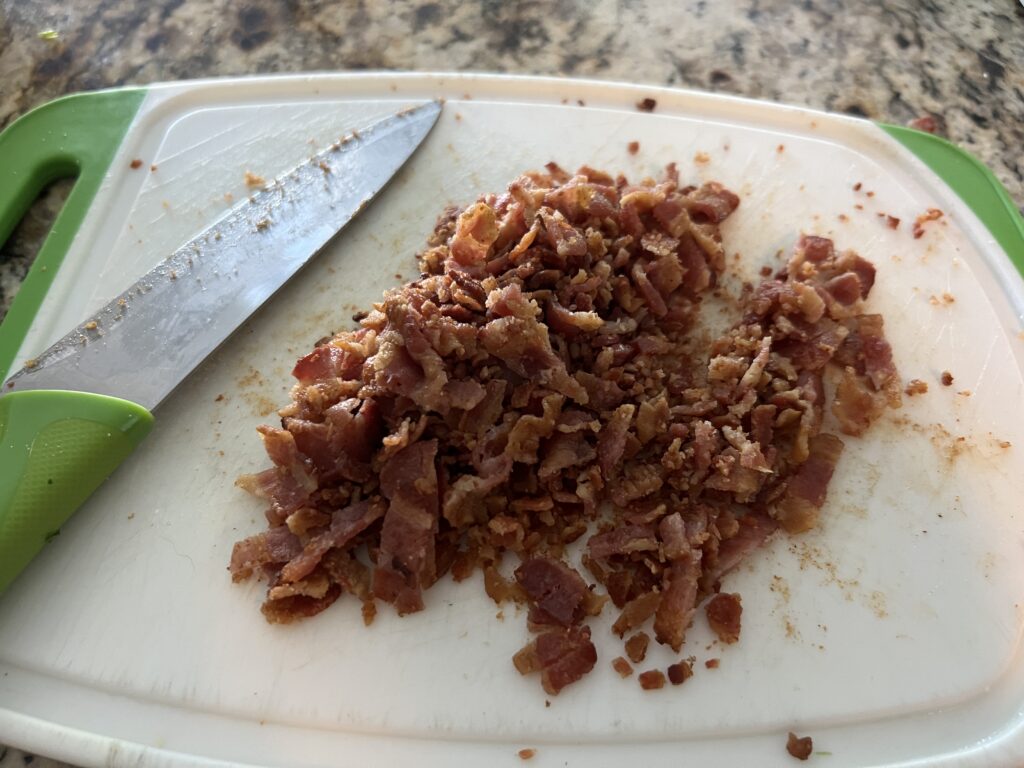 The corn is then transferred into a large enough bowl to hold all of the combined ingredients.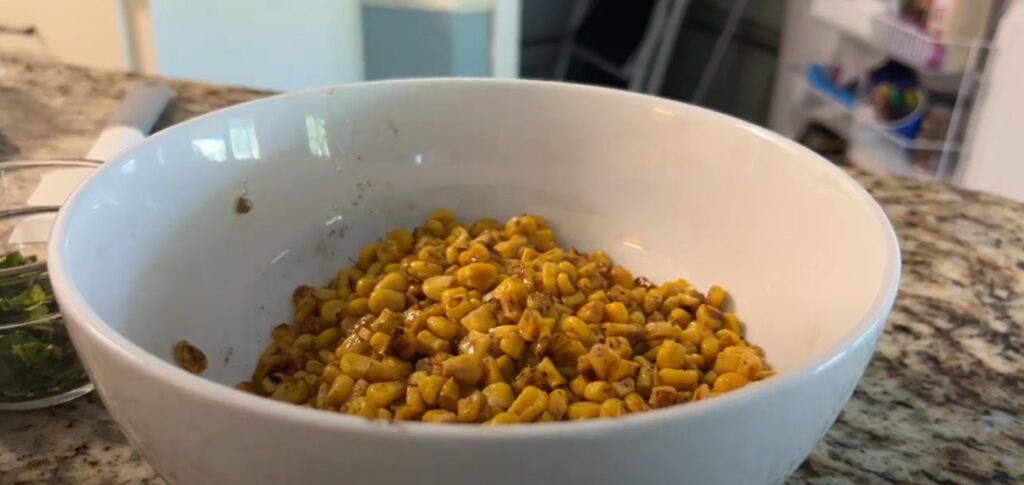 Add the chopped cilantro and diced red onion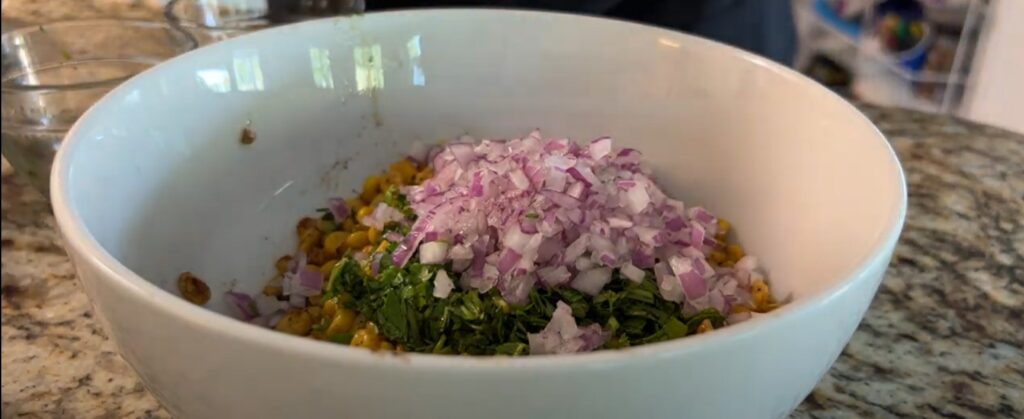 add the diced Queso

add the mixture of mayo, sour cream, lime juice, chipotle power and feta cheese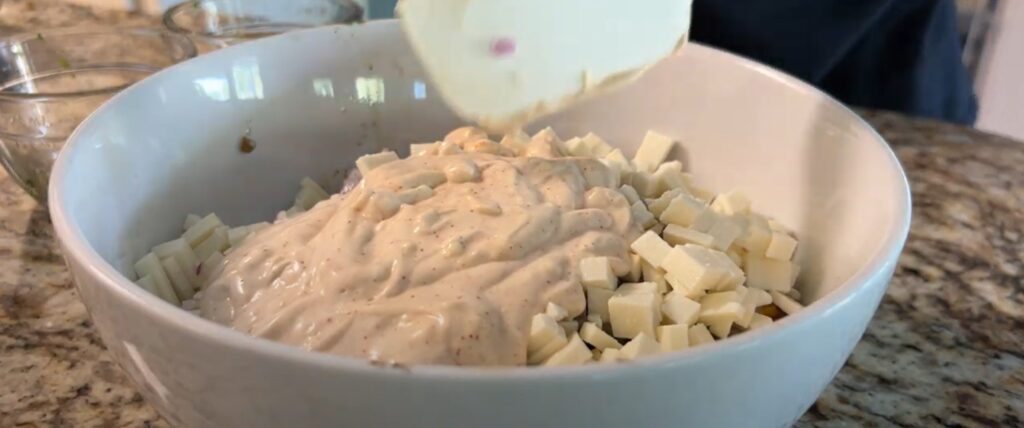 give it stir to mix all of the ingredients and salt and pepper to taste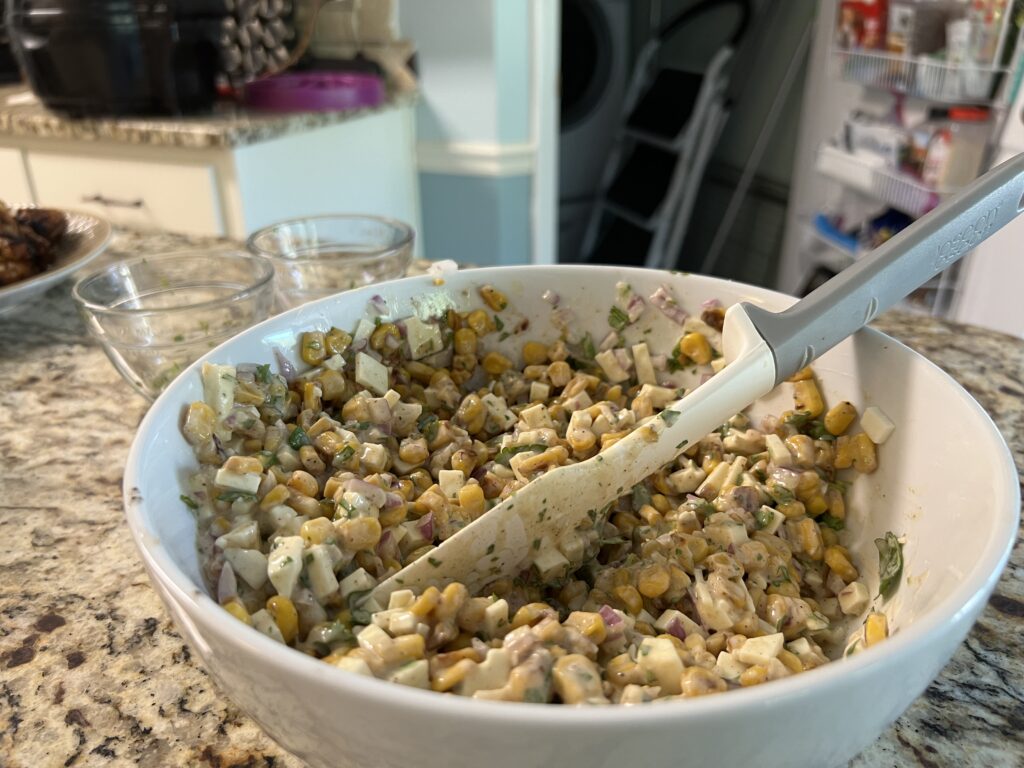 I add the bacon last in an attempt for it to retain the crunch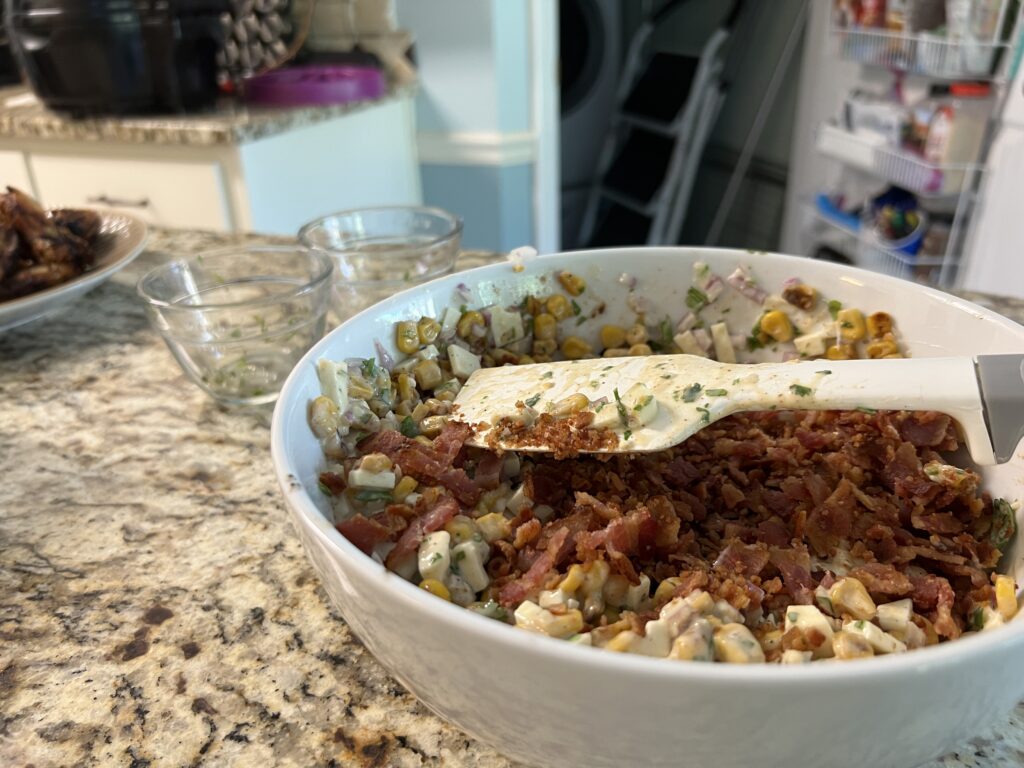 Give it final stir and then serve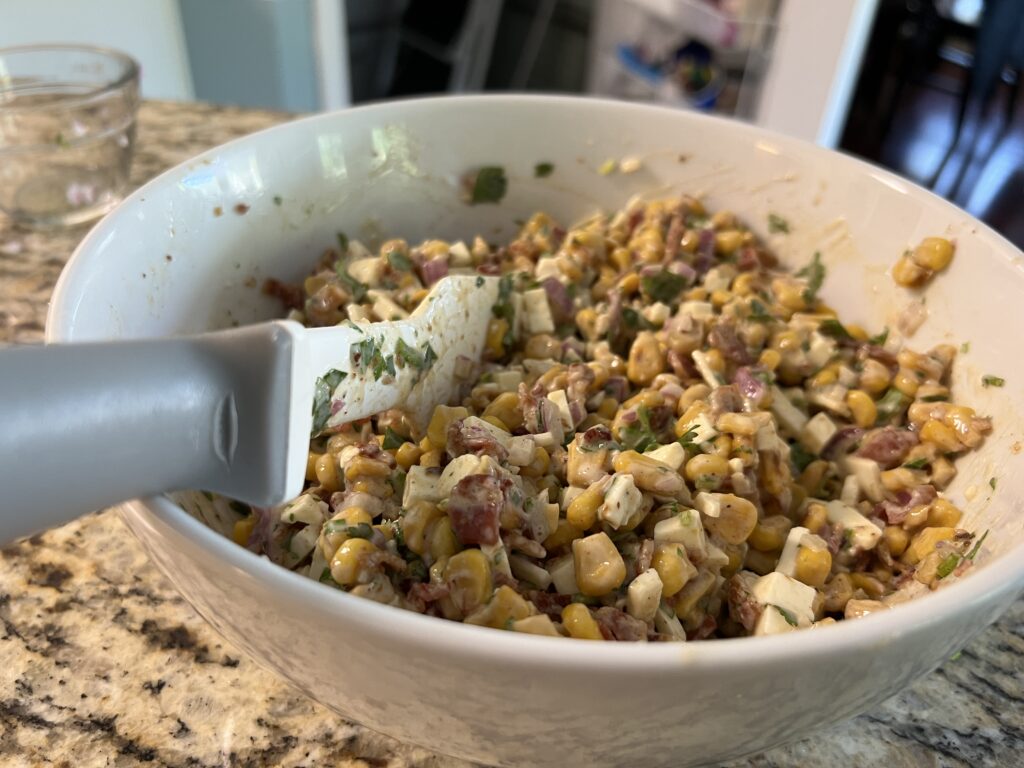 This is a surprising rich and savory dish that has been liked by all who have tried it so far. It is a unique bIend of crunchy, creamy, spicey, sour, from the combination of ingredients. I may continue to work the recipe and add ingredients, (peppers, or some more heat) next time.