I completed a quick smoke, after spending a lot of time playing around with my Blackstone Grill and the new Pizza oven lately. Back to the basics, chicken thighs and Italian sausages and an old familiar friend SPAM. SPAM gets a bad wrap, but I ate it as a kid and never had a problem with it. I had seen in the past people smoking it, and gave it a try years ago. I helped turns some skeptics into believers with the smoked SPAM. This is still one of my favorite smoking picture to date with SPAM as the star.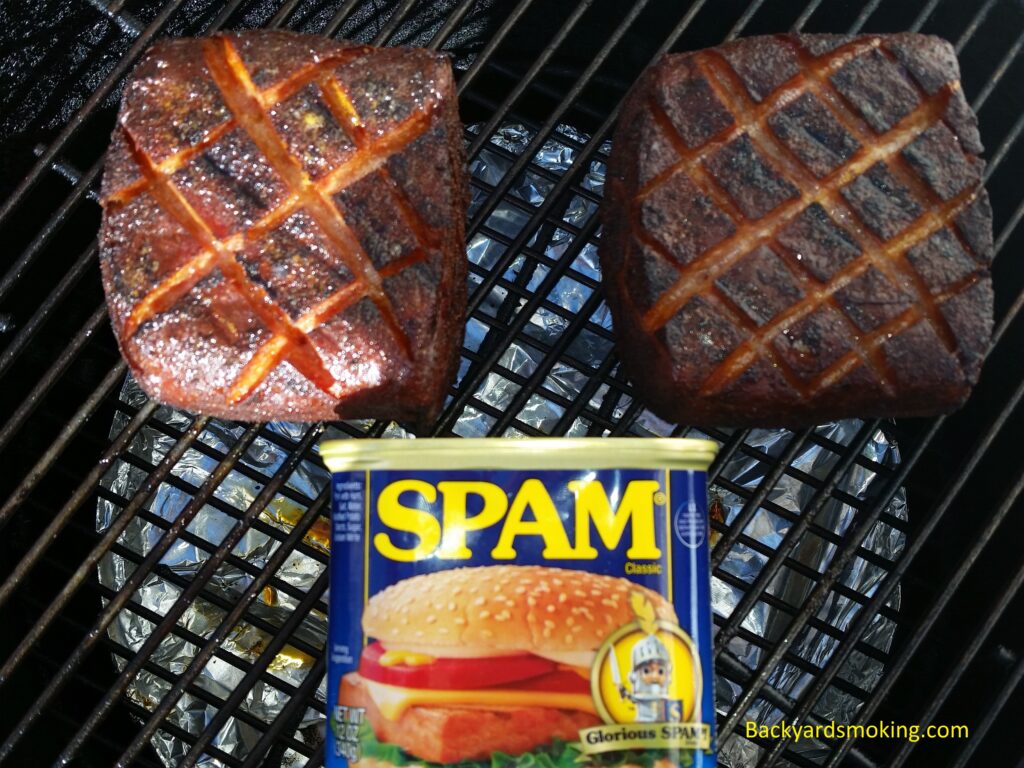 Keeping up with Jones's, I saw someone recently post a picture of smoked SPAM and in the prep they cut deep into the loaf. This allows for more rub on the product and it allows it to get more smoke and char during the smoking process. I just happened to have some on hand and did the same. I cut it deep and tried to keep it together, I seasoned it heavily with garlic and paprika. Of course SPAM can't be a main course, so I also planned to smoke some chicken thighs and Italian sausages at the same time. They are both very easy to smoke and turn out delicious. The chicken was seasoned with some garlic and a weber cocoa rub.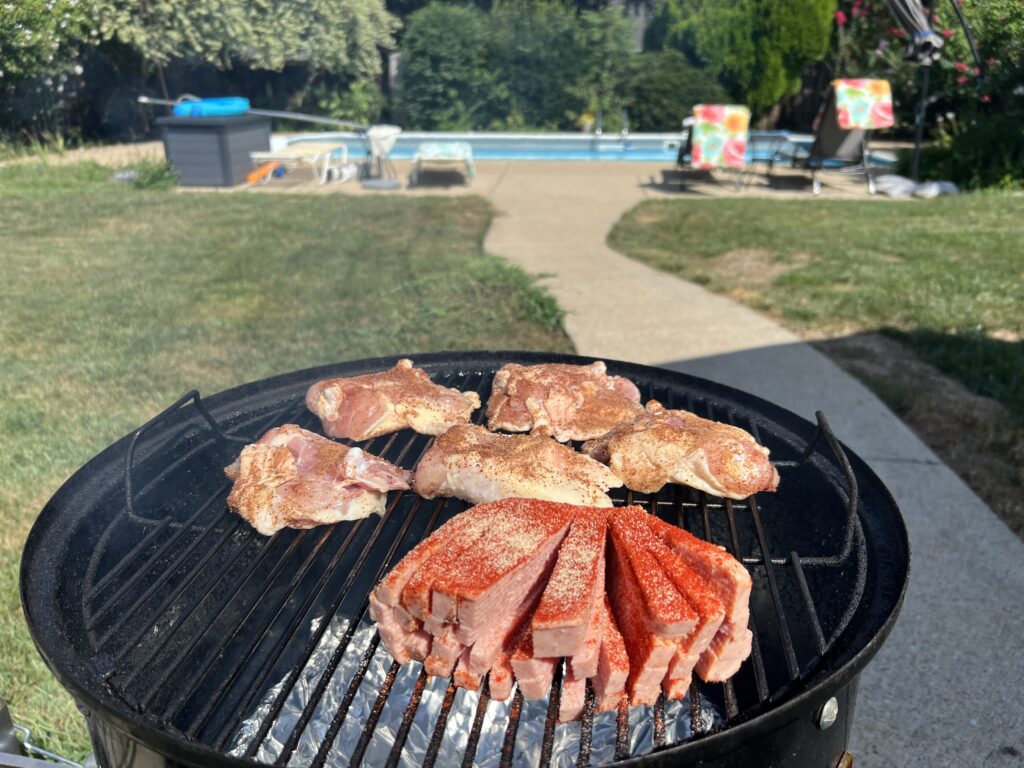 Hickory is my go to smoke wood, I just love the smell of burning hickory. The plan was to smoke this for about 2 hours total. The SPAM and the chicken thighs went on first. Smoking target temp was 250-275. I let them smoke for about an hour and rotated both for even cooking.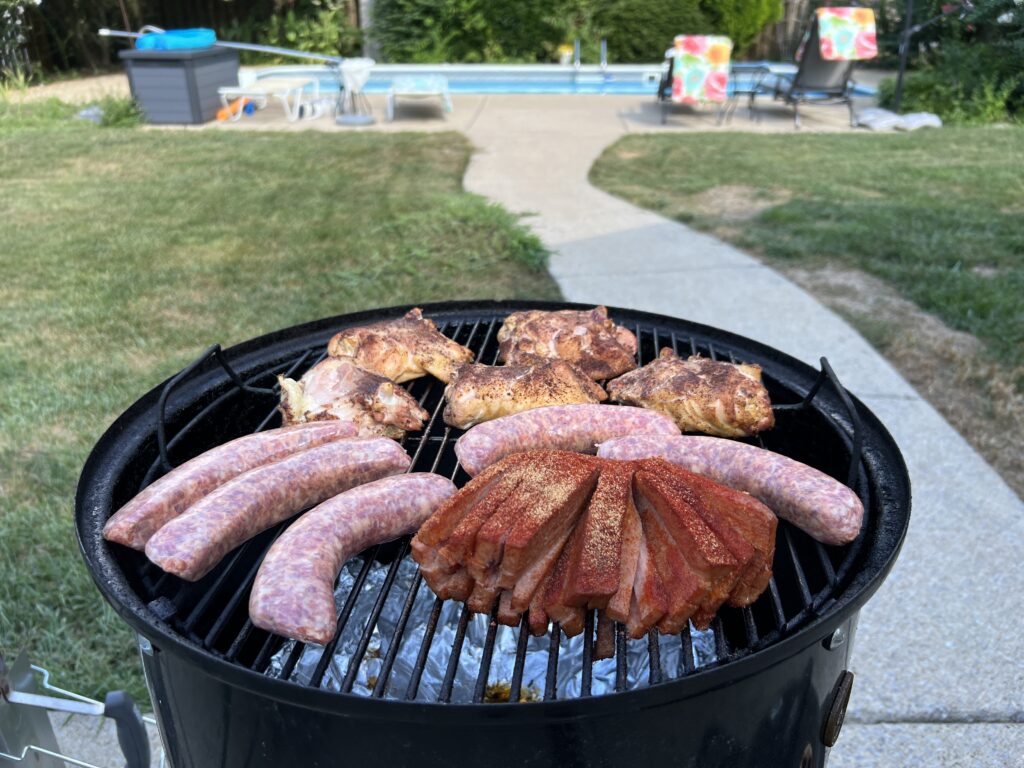 I then added the Italian sausages and let everything smoke for another hour or so. Routinely, I rotated the sausages for even cooking as well. I took advantage of the warm weather and while smoking I also was able to watch the PGA tour Championship event. I setup my ROKU TV under the pavilion and relaxed and enjoyed the aroma from the smoker.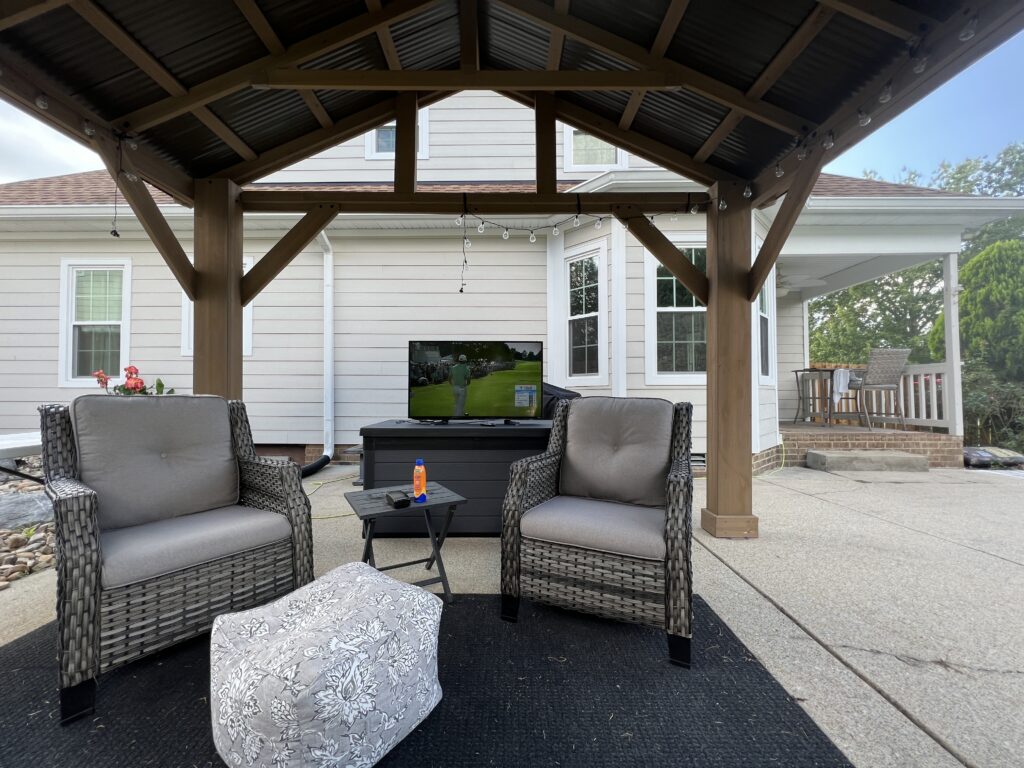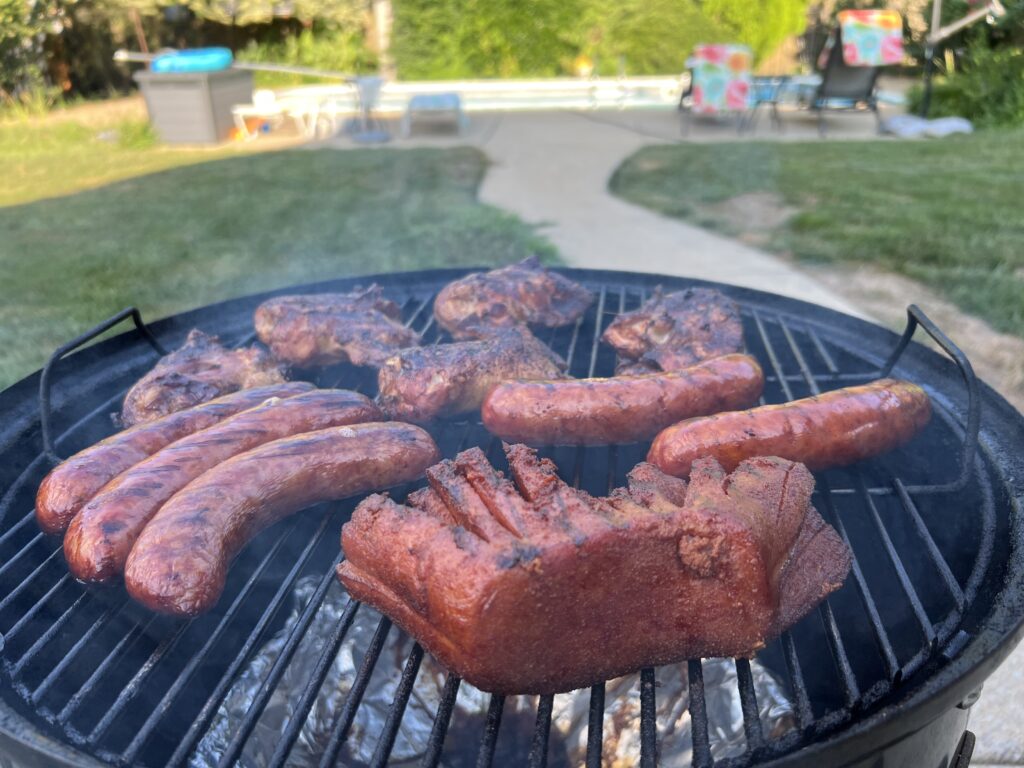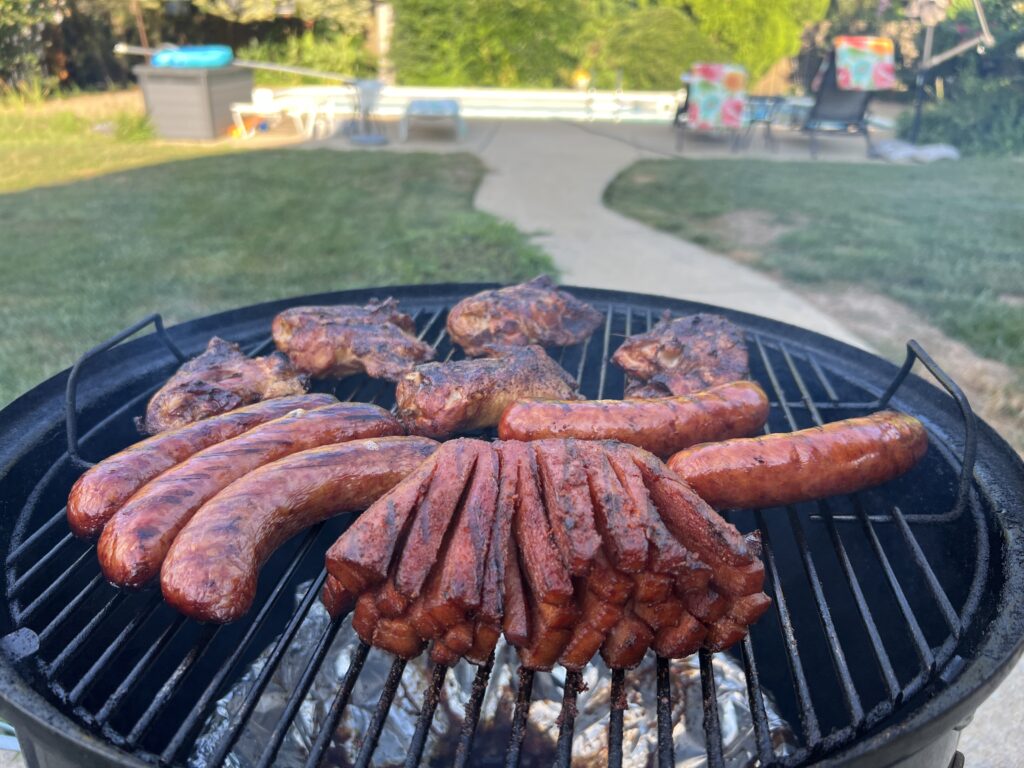 All in all it was worth the effort, the chicken and the sausage are always fantastic, and as usual the SPAM is a novelty, but turned out great.
As a side dish, I cooked our family favorite, hash brown casserole, cooked in the oven.