I am a big fan of beef ribs, but in Middle TN they are hard to find. Normally I see them with very little meat on them. I found some decent looking short ribs at my local Publix. I did a little research and found via Sous Vide there was three schools of thought, high temp of 165 for 24 hours, a medium temp of 145 degrees for 48 hours or a low temp of 130 degrees for 72 hours.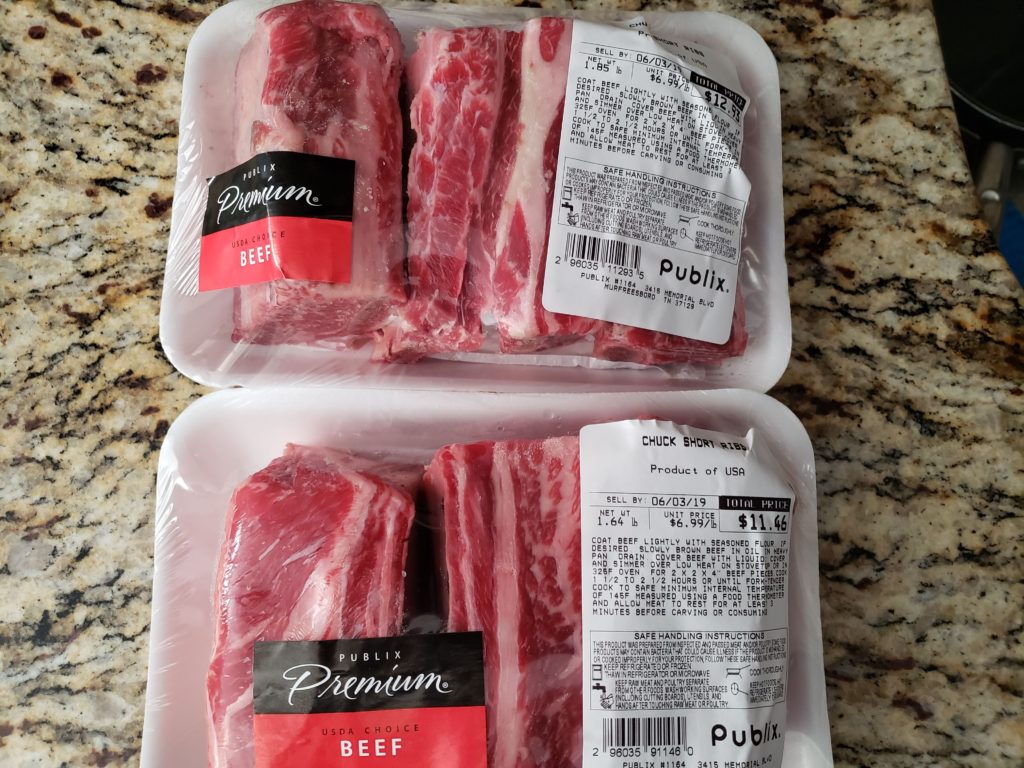 I decided to go with the 72 hours variety, which with the Sous Vide process it is as easy as seasoning the products, and cooking submerged in water the recommended time. I seasoned with salt, pepper and garlic powder and then I vacuum sealed them. I then placed them in the cooler with my Sous Vide and let it go for 72 hours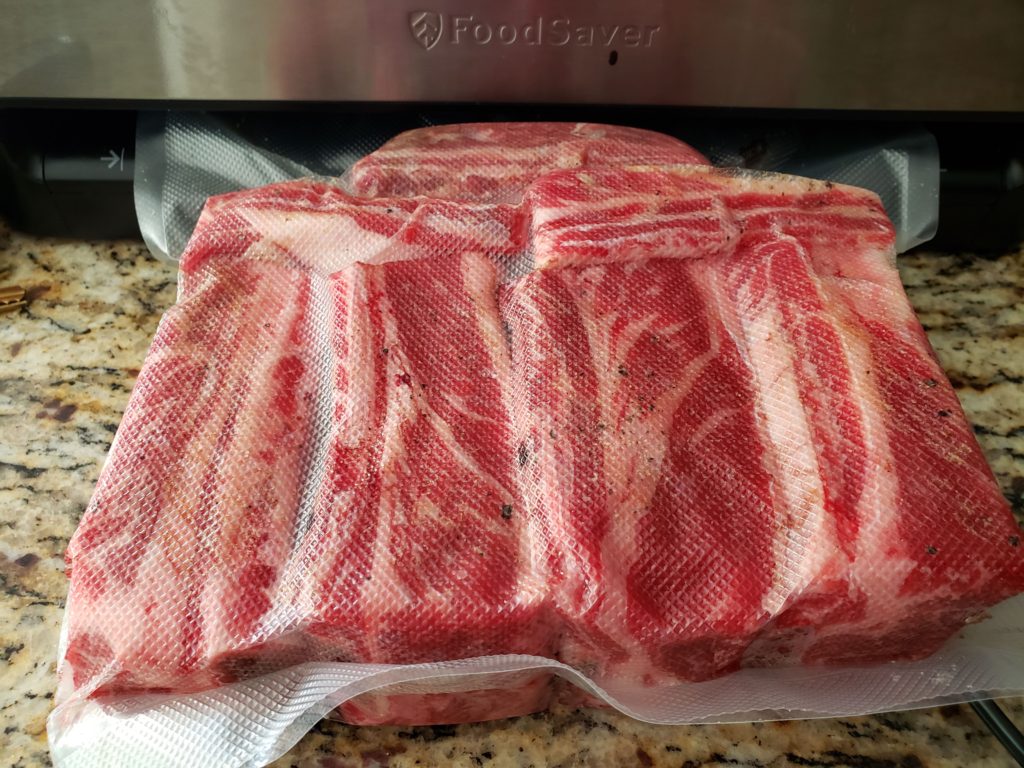 The Sous Vide is a set it and forget it appliance, and then cooked until removed. The reasoning behind cooking the meat for so long at the temp is for even cooking and it makes it very tender.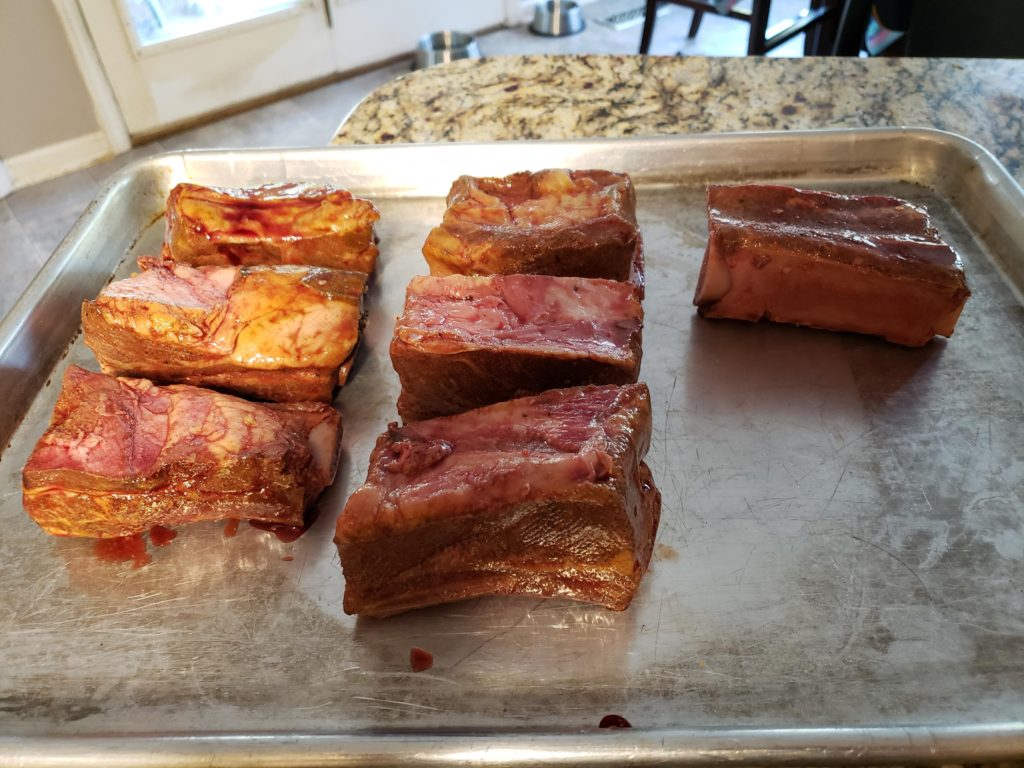 Here is what the ribs looked like after being removed from the 72 hours Sous Vide cook. They are cooked like a medium rare steak, but would be filet quality tender. Unlike traditional cooking, they are cooked evenly throughout.
My plan all along was to place them on the smoker when removed to add some additional flavor to the product. As usual I tend to cook low and slow, smoking at about 225, and I used hickory for the wood of choice. As usual I tend to cook multiple things at the same time and I was smoking some mild Italian sausages at the same time. I left the ribs on for about 2 hours total, rotating them occasionally during the smoke. I did not baste them or apply any sauce during the process.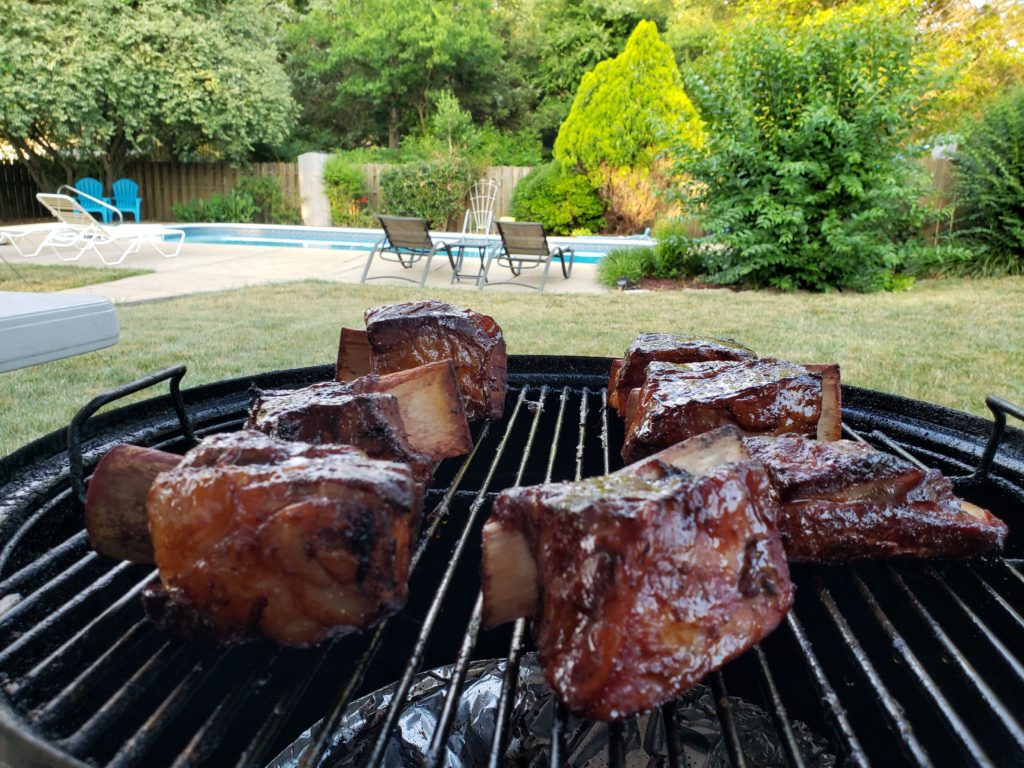 I did let them rest about 10 minutes when they came off the smoker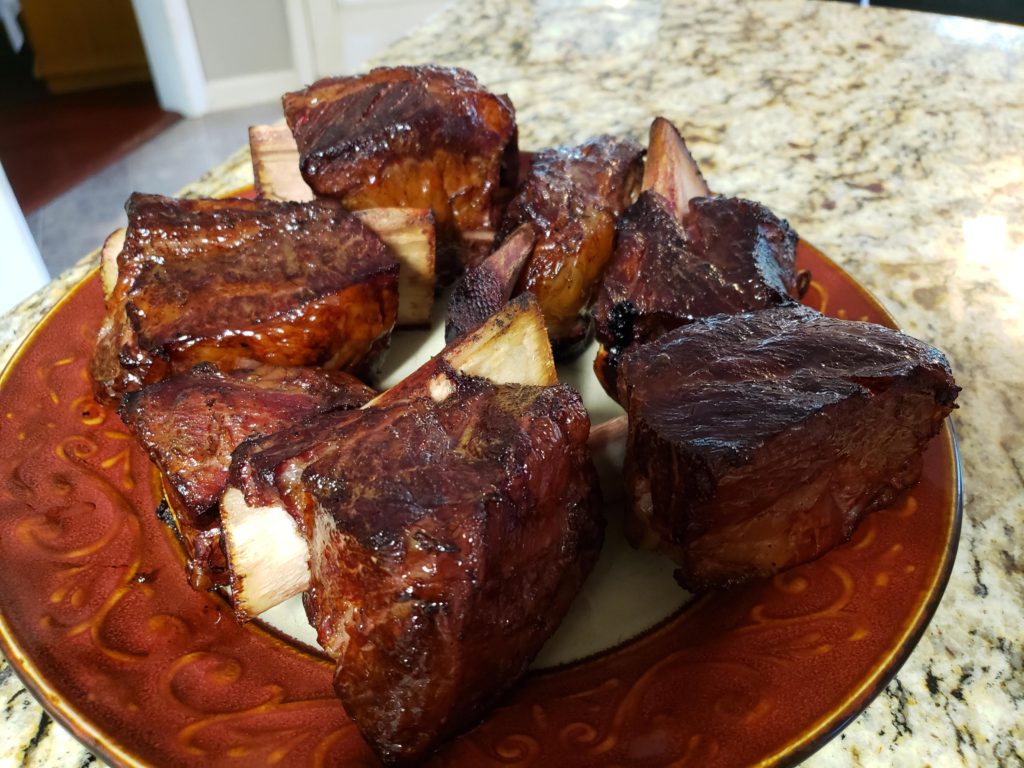 I did remove one from the bone and sliced to get a better visual of the finished product. I would do this again in the future, may try the 48 hour or 24 hour cook to see how much of a difference there is.