Pork butt can be prepared several ways. It can be sliced into pork steaks, and grilled or smoked. It can also be cooked in the oven, which was an old family recipe that my mother would cook. The traditional method for smoking sliced pork would be to cook to an internal temperature of 170 and then slice while hot. I found that if I cooked the pork to a full finished temp of 193, and the cooled over night it could be sliced like a brisket.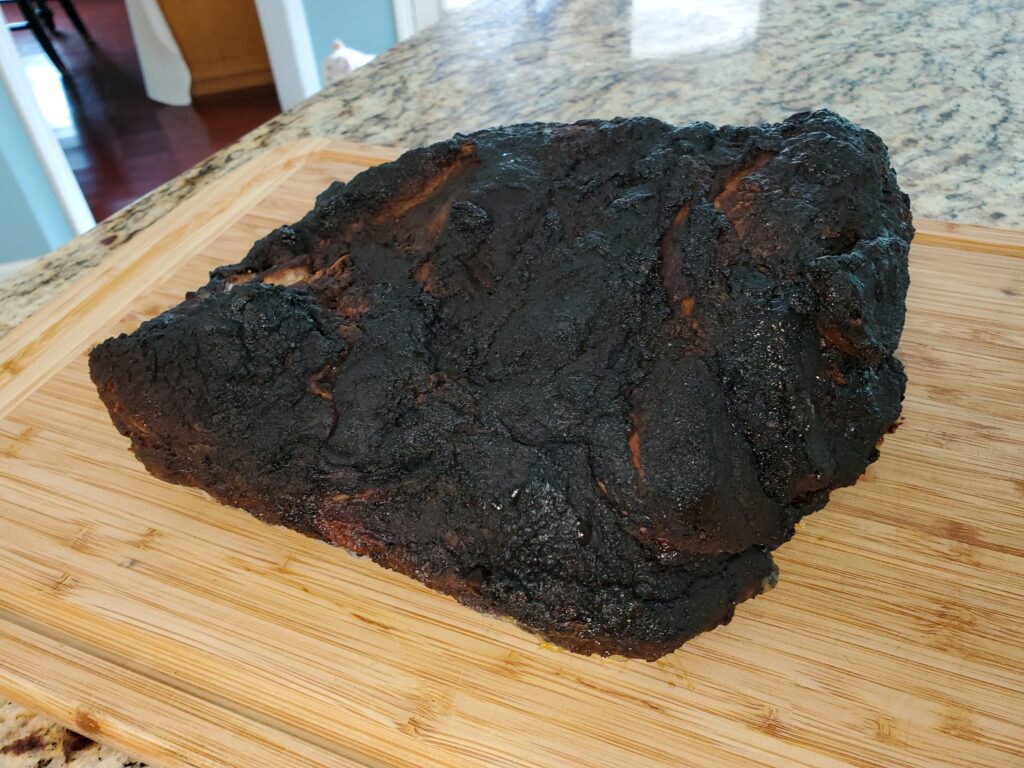 I had smoked 6 butts and pulled and portioned 5 of them. The 6th I saved for this method. It was wrapped in foiled and refrigerated overnight. I then started slicing.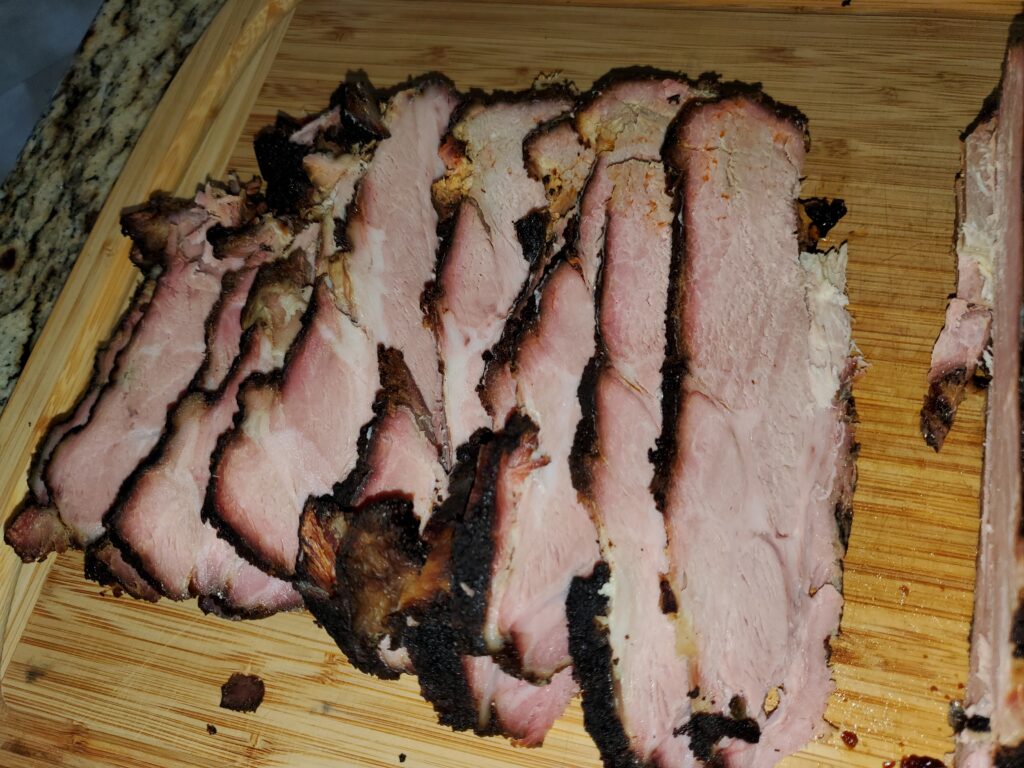 It would have been difficult to remove the bone prior to reirrigation and still maintain the integrity of the pork. It took a little bit of effort to remove the bone and still the rest of the butt.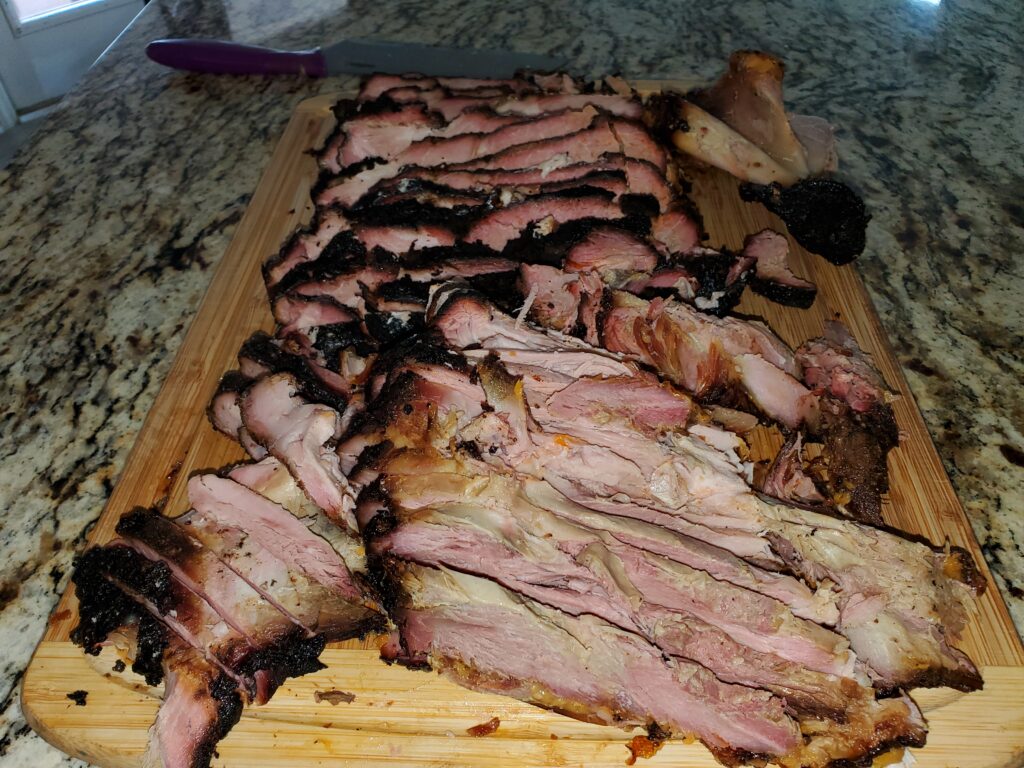 I was able to bag three 1 lb. bags and we also had one meal from this project.