I had never understood the fascination of the Blackstone grill, but I am glad that I took the plunge and purchased one. As a long time restaurant employee in my younger days, it brings back memories. One of the first things I am glad for is that I went with the large grill. Seems like a lot of space but with space, you can cook a lot of things at the same time. My device came with 4 burners, so that is a nice feature as well, it allows for different heating zones.
After seasoning the grill, which was a pretty easy process, my first several cooks were smash burgers. Basically lightly balling up ground beef into a ball, placing them on a hot grill.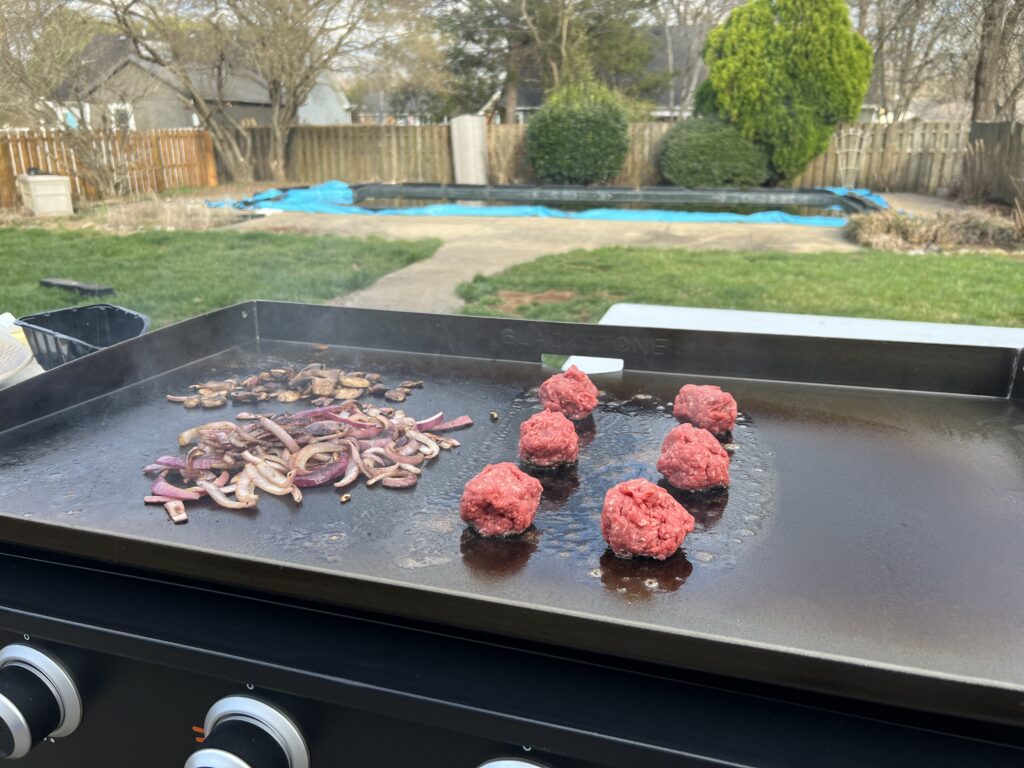 I start with a little butter underneat, to gett an original crust on the bottom and then smashing it flat. I use a spatula, and a sheet of waxed paper to accomplish this.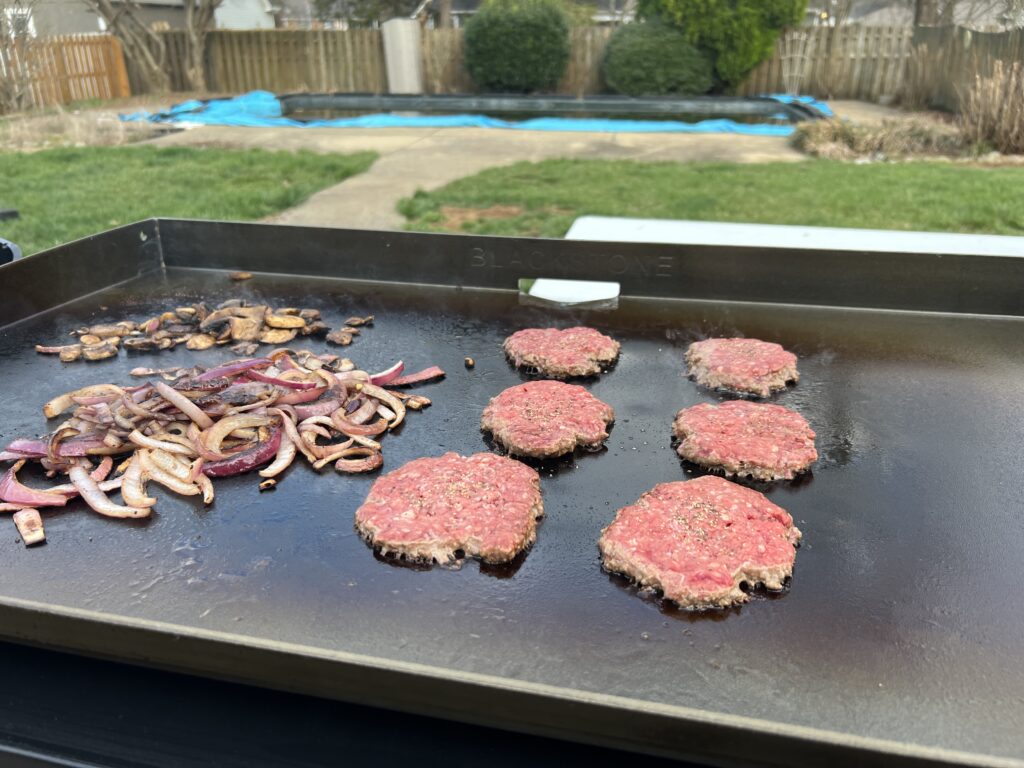 I then season and wait a minute or two and give them a flip.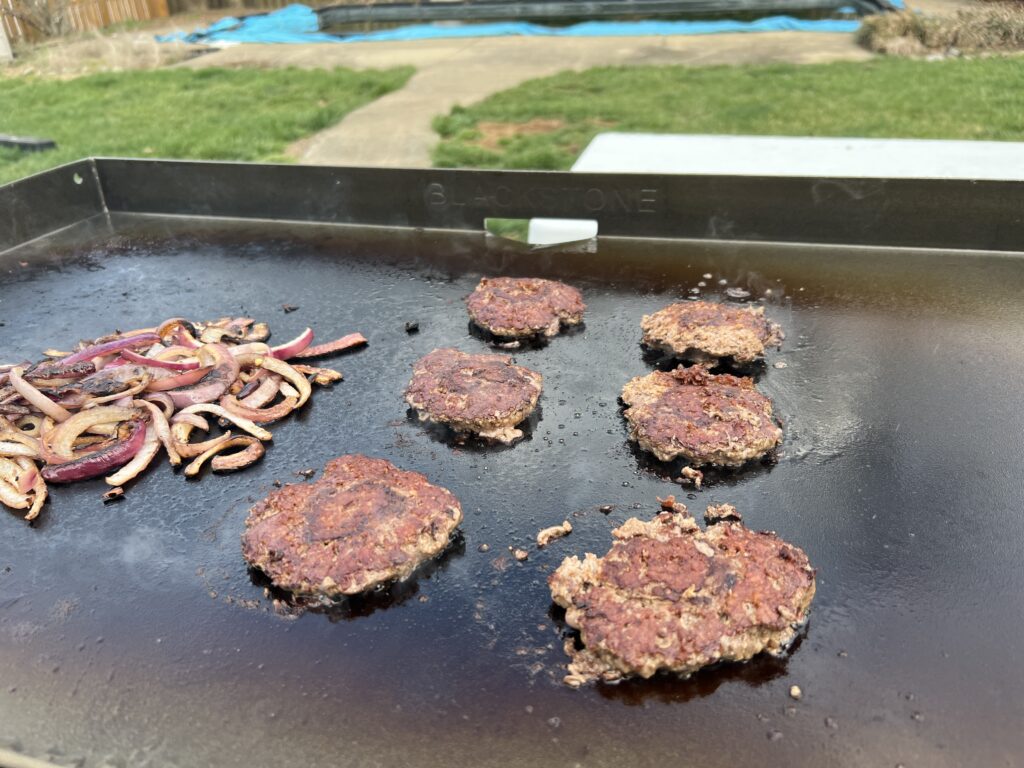 To top the burgers I used some of my smoked cheese.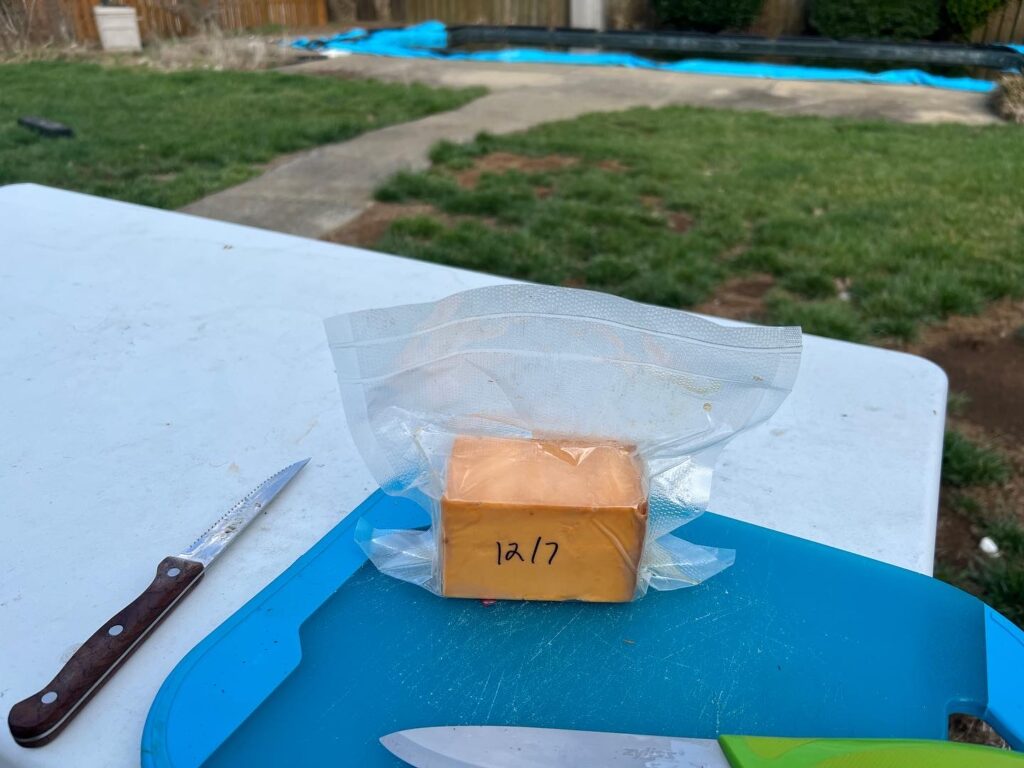 Again the beauty of the grill is multiple things cooked at the same time, so I use the cover to melt the cheese on the burgers and can toast the buns at the same time.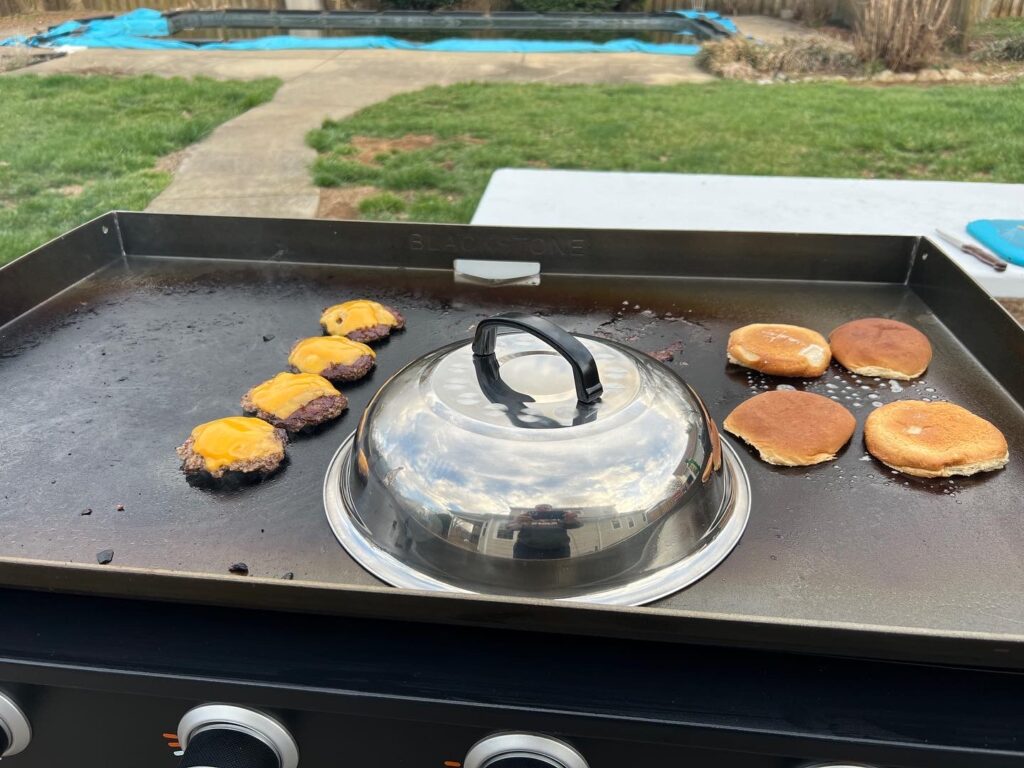 I continued to cook Smashburgers a couple of time with the same consitant results.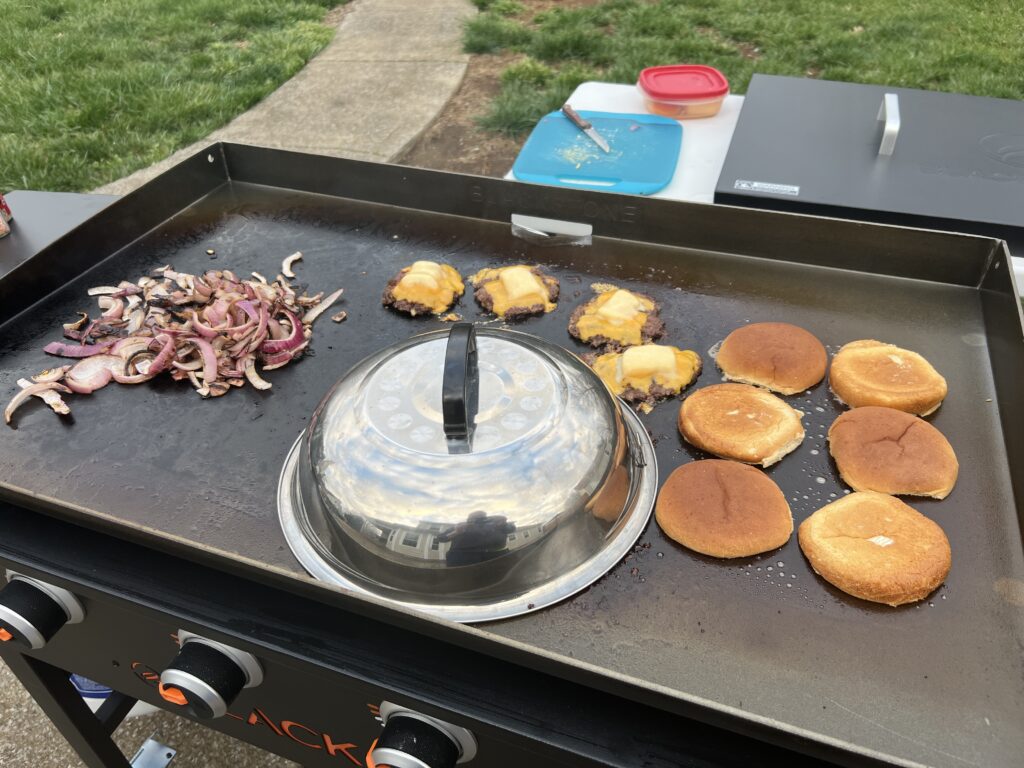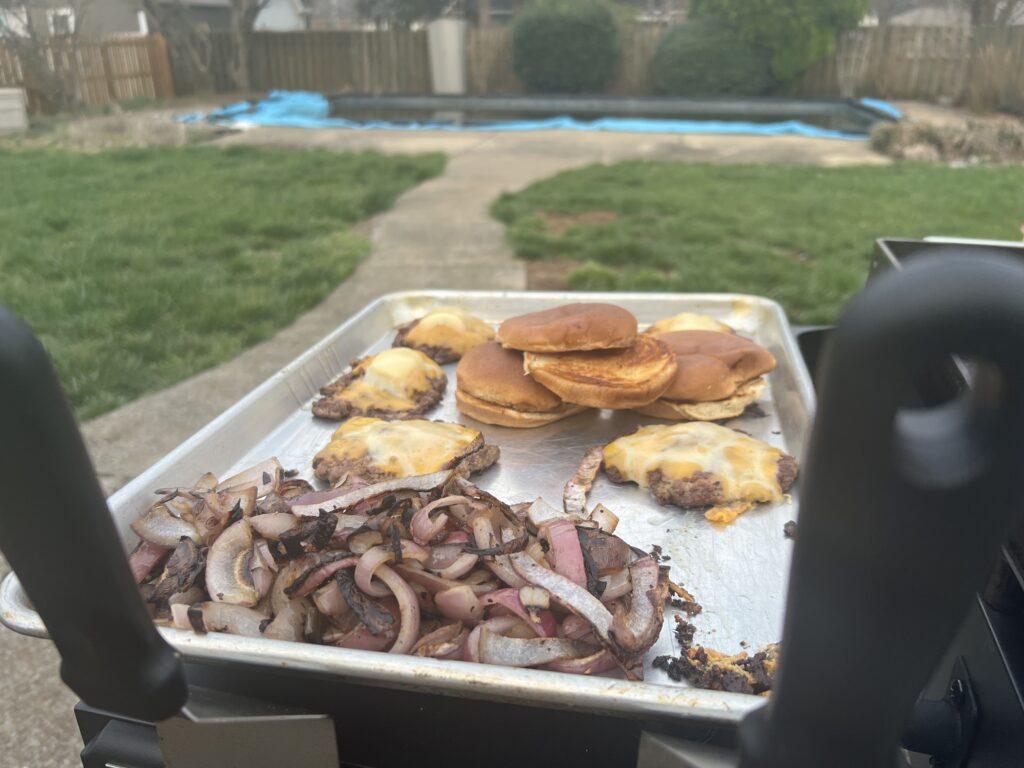 I did branch out and cooked some rice and beef on the grill and it turned out good as well. The rice I completed in the InstantPot and then put on the grill.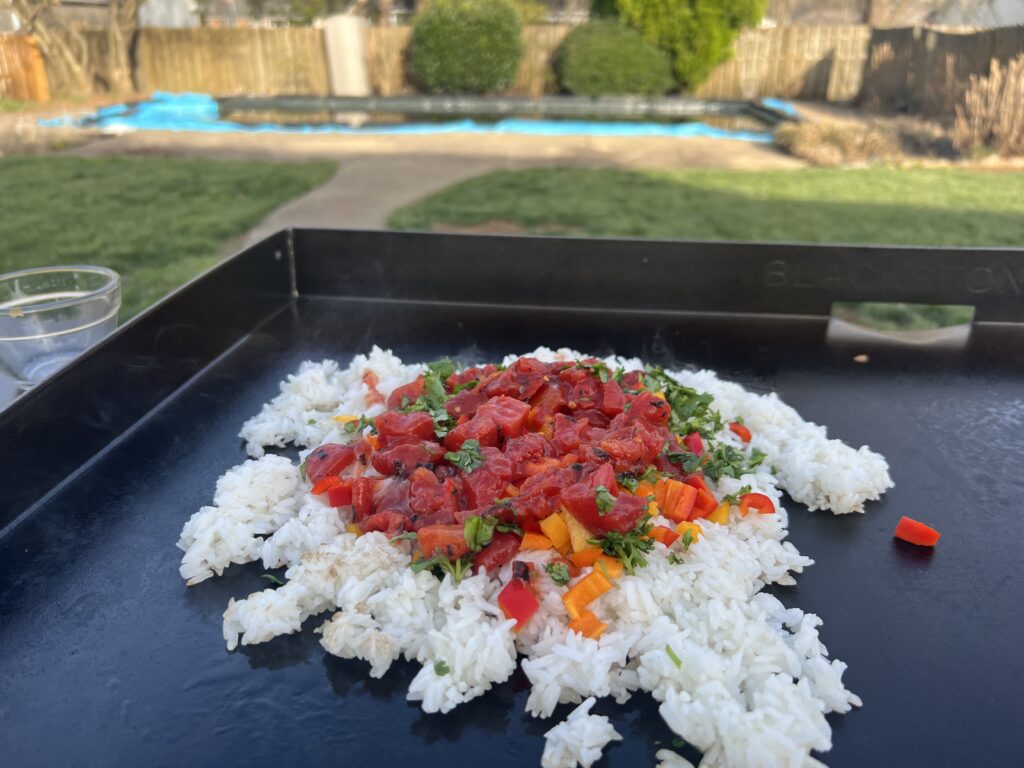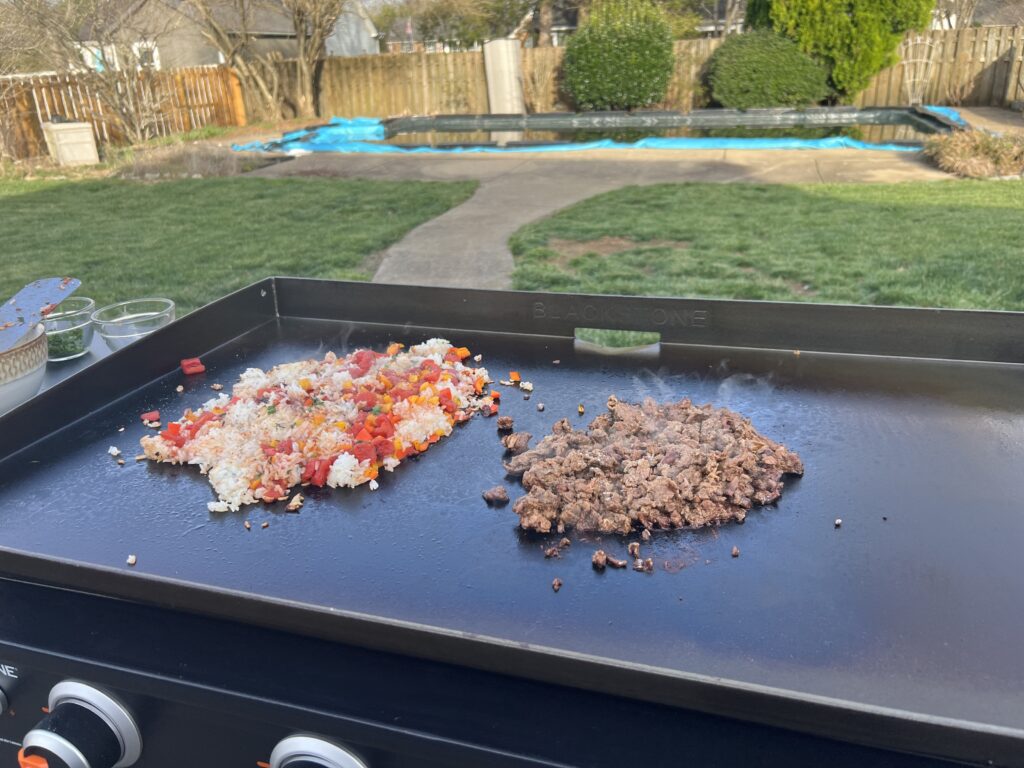 End still trying to get the hang of cooking fresh flour tortillas… taste great too thick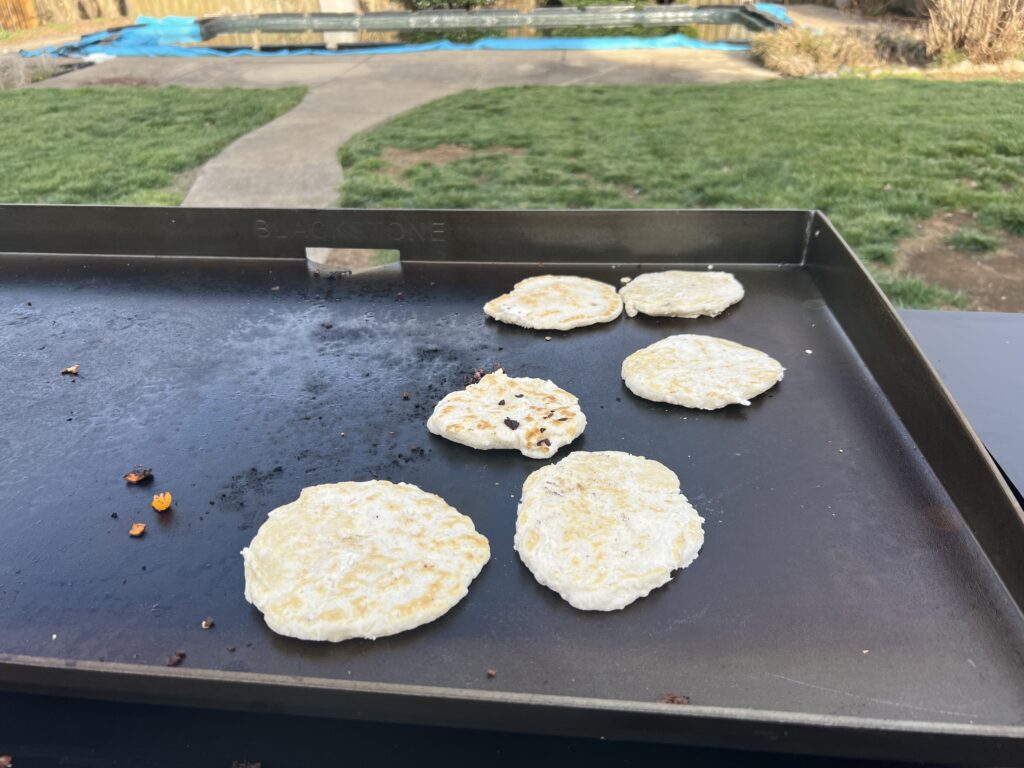 Branched out and cooks some chicked with rice and peppers and onions next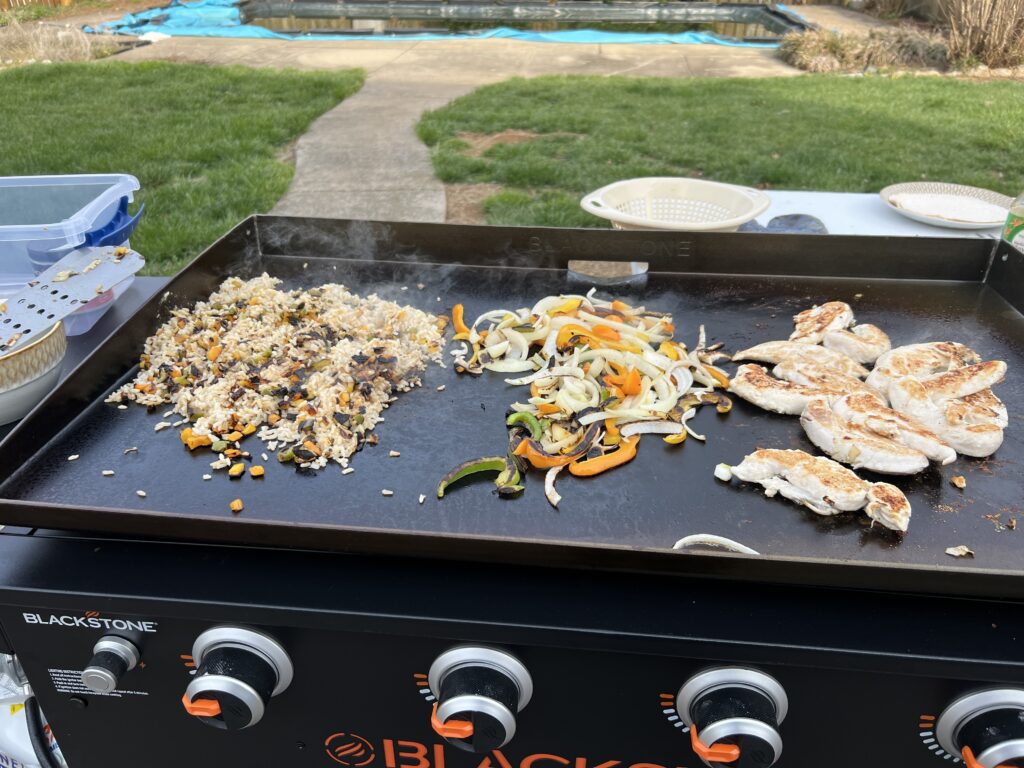 Tried some shrimp and stir fry veggies next, turned out good.
Finally found time to attempt breakfast. This is where I should shine as I cook tons of breakfast on a flat top. Previous cooks, the temp did not seem to matter so much, but found out fast that the grill gets smoking hot. There was a little bit of learning curve with the grill and immediate need we to monitor and adjust the temps of the grill. To do this I use an inexpensive temp gun. This was purchased from Amazon and I would typically use it when searing items in my cast iron pan.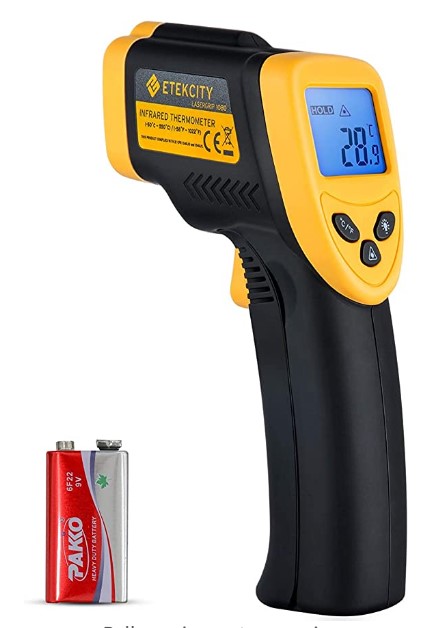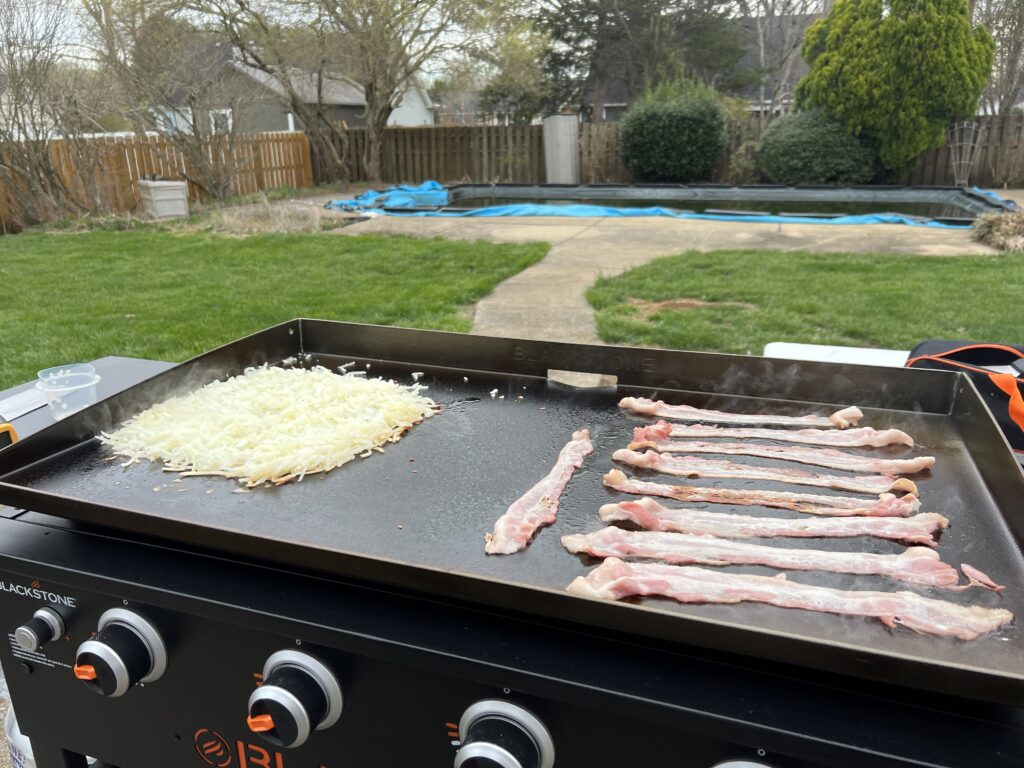 I quickly burned the bacon the first time out, and when I checked the temp of the grill it was approaching 600 degrees.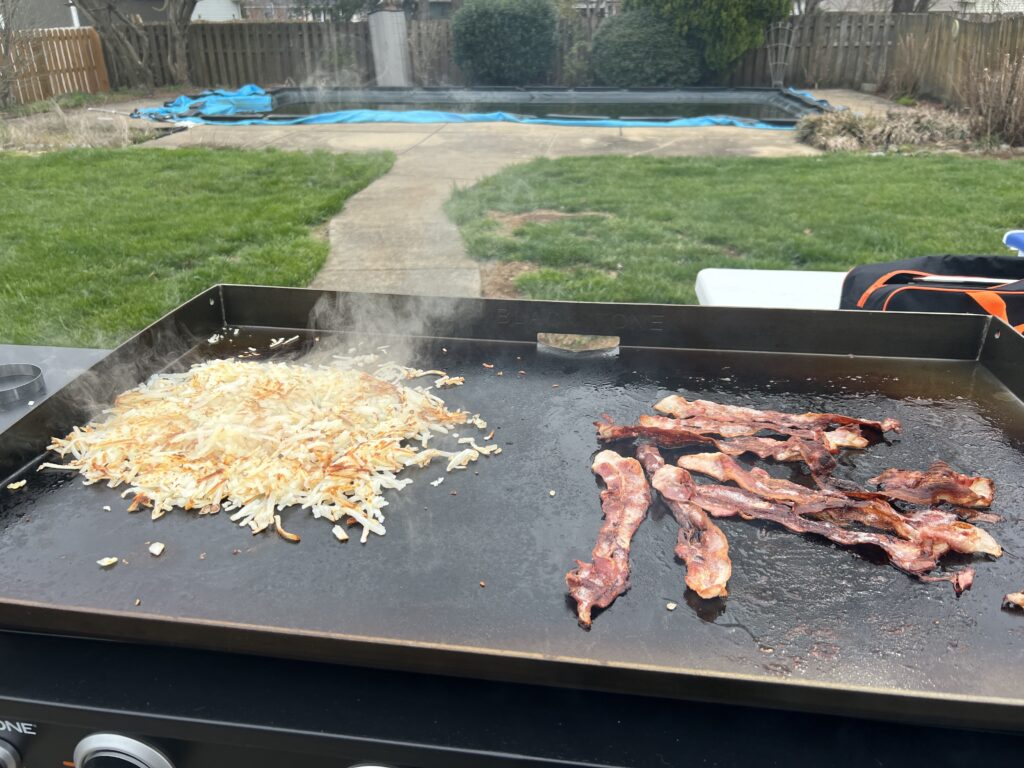 Pancakes and hashbrowns (smothered and covered) were also cooked at too high of a temp the first time.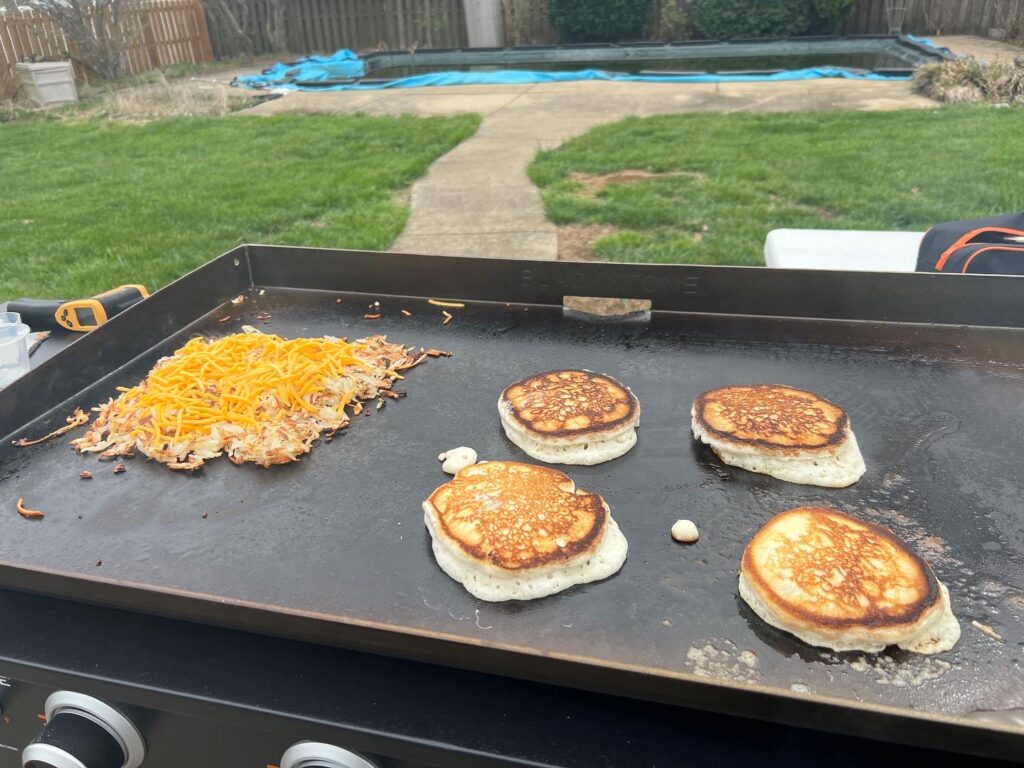 The next attempt went better when I was controlling the temps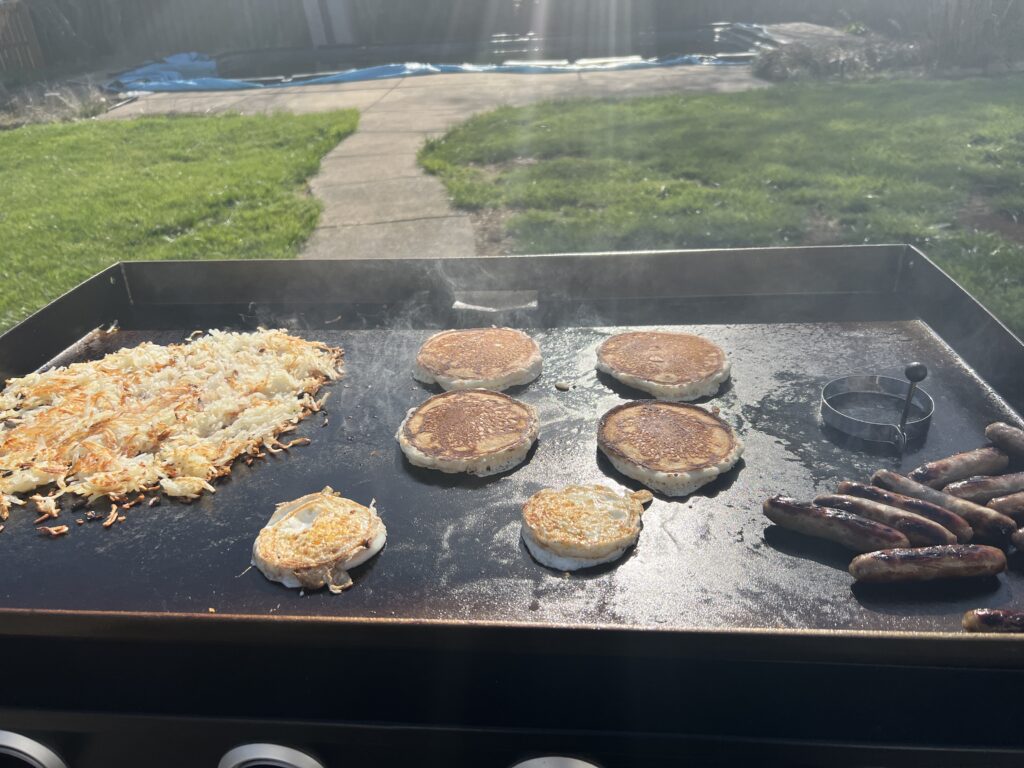 and as I continued to cook breakfast, which has become a Saturday morning tradition, I got better at it.