I had always wanted to try to smoke some beef ribs. I assume you can find them anywhere in Texas, but in Middle TN, they are hard to come by. I was gifted a certificate for Snake River Farms from my daughter and finally pulled the trigger and orded from them. The came professionally packaged, sealed and shipped with dry ice and went into the chest freezer. Not only are they beef ribs, but they were American Wagyu beef version.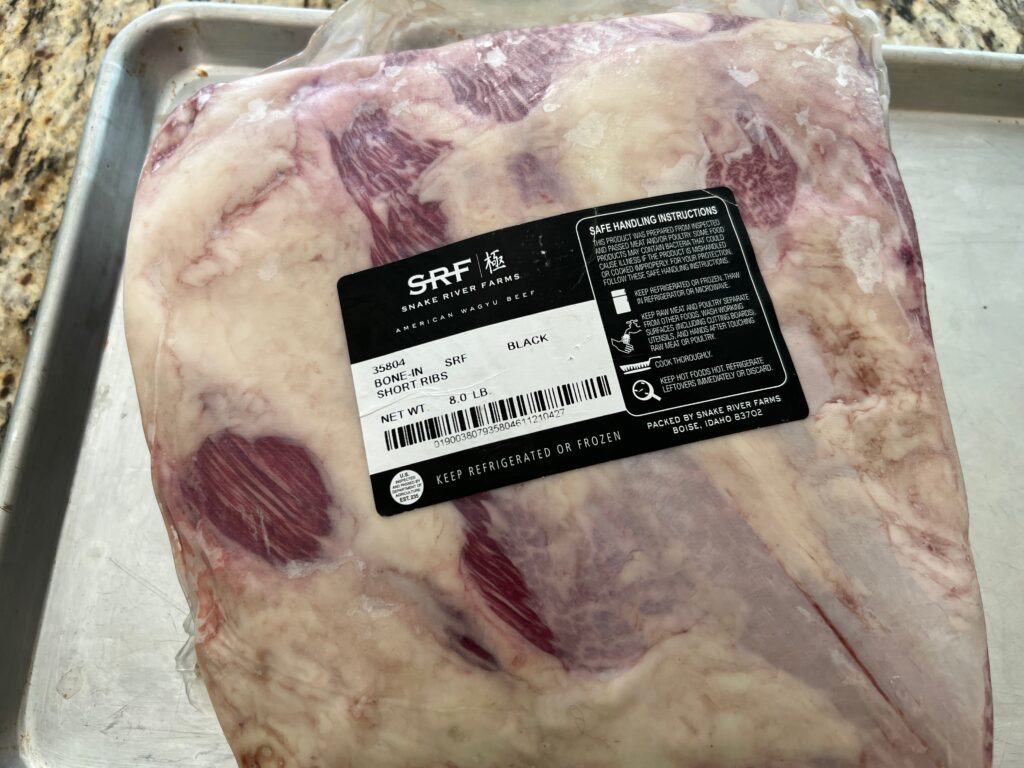 Having never cooked them before, I searched the web and found a video from Snake River Farms on the prep and recommended cooking of the product. I followed there advice on the prep which called for removing the fat from the top and the silver skin below fat. Compare to how I prepare a brisket, it looks like I butchered it when I was done. But underneath the silver skin, you can see the beautiful marbling of the beef.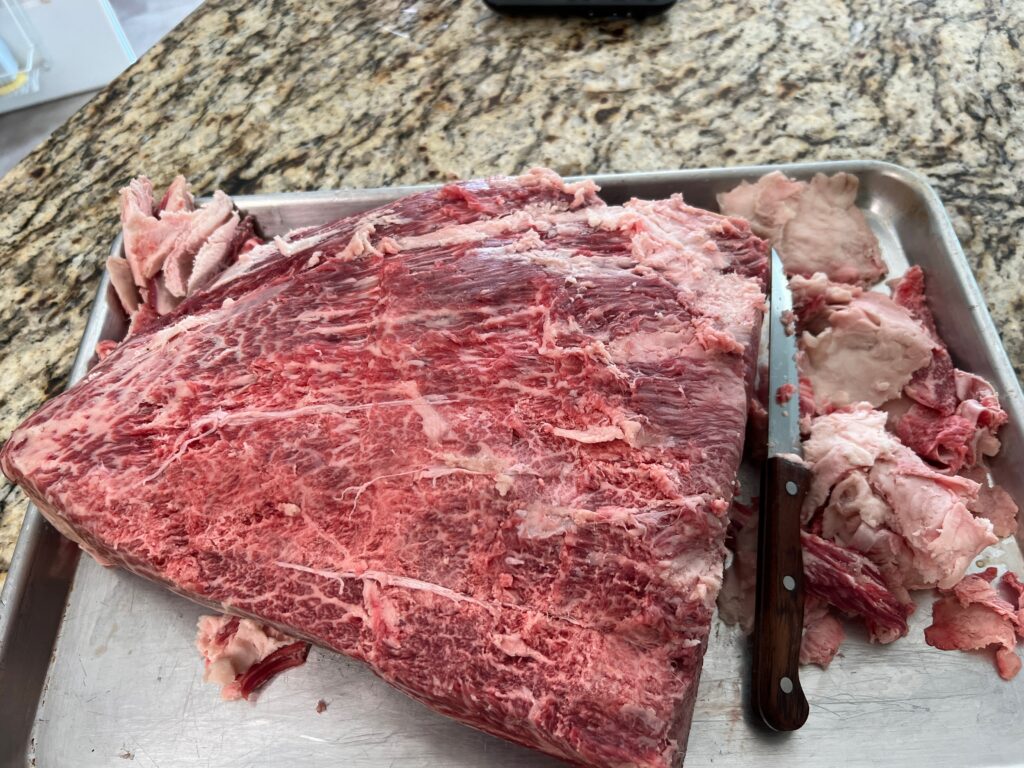 I decided to use a Weber Dark Cocoa rub on the ribs. I hit is heavy on all sides and edges. I then supplemented with additional garlic powder, pepper and salt. I let it sit about 30 minutes before putting it on the smoker.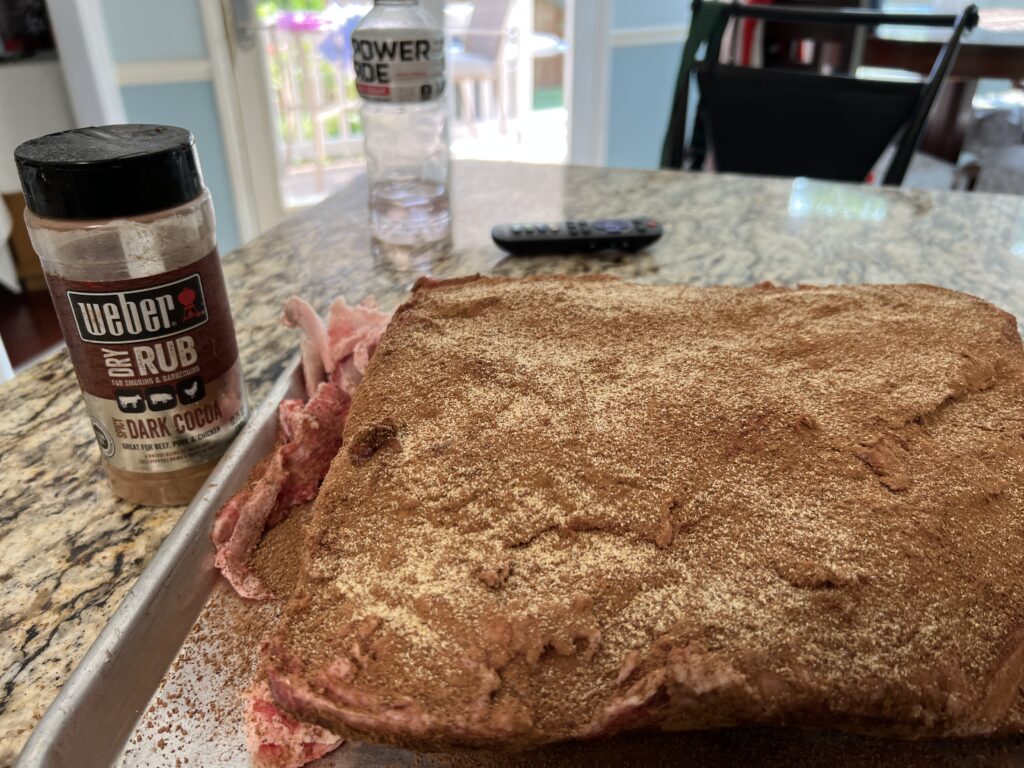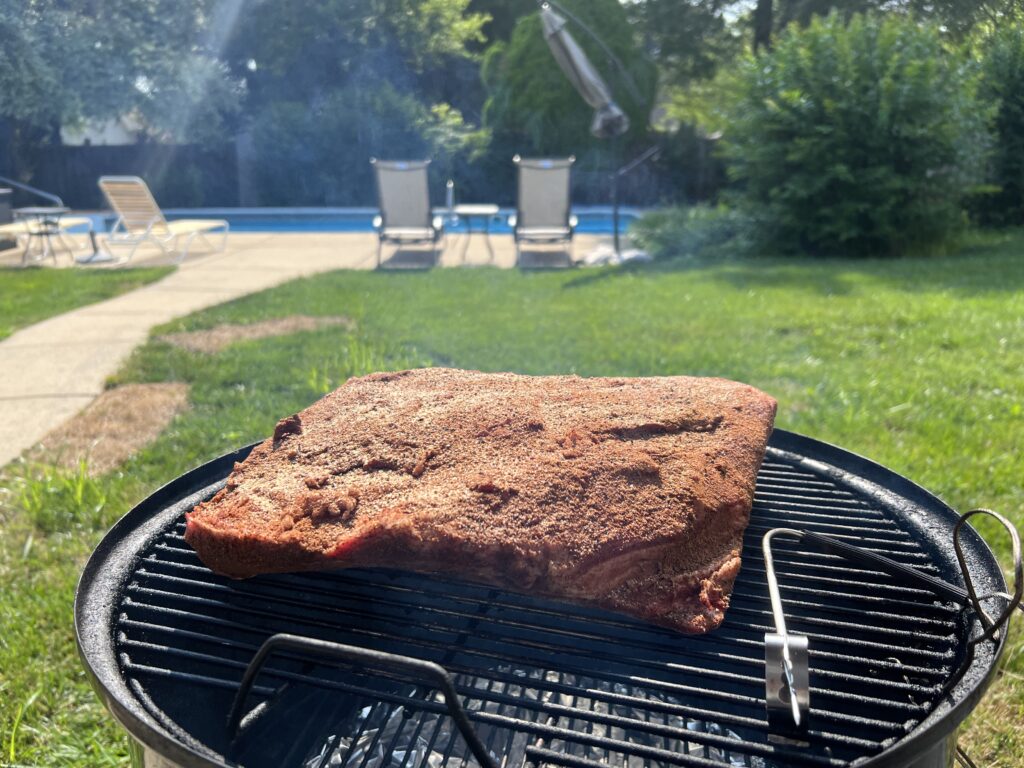 My target temp was 250 and they estimated it would take 8 to 10 hours to cook. The video they supplied they used a Traeger and then covered in a pan with beef broth when it reached 165. I decided to let it roll until the desired temp. For smoke wood, I chose Hickory, which is my favorite smoke wood.
This was about 3 hours in and they were starting to take on color.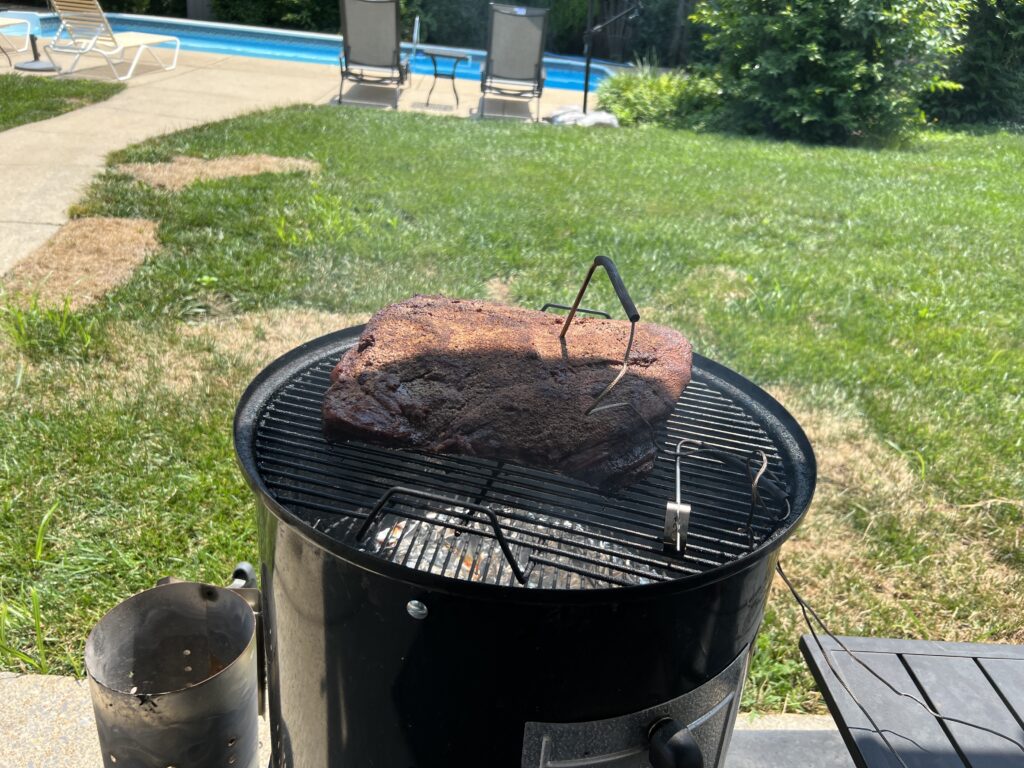 This was 6 hours in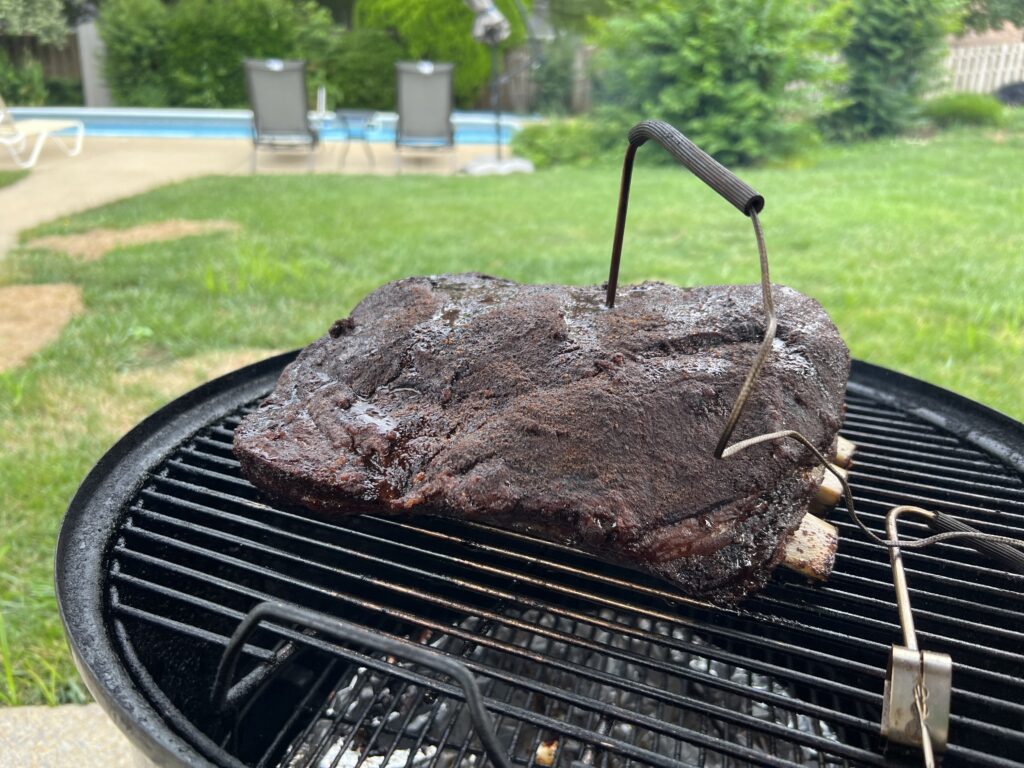 This was 8 hours in
I pulled the ribs at 9 .5 hours on the smoker, to time dinner, really should have started a little earlier, I took them them 195, and they were very probe tender.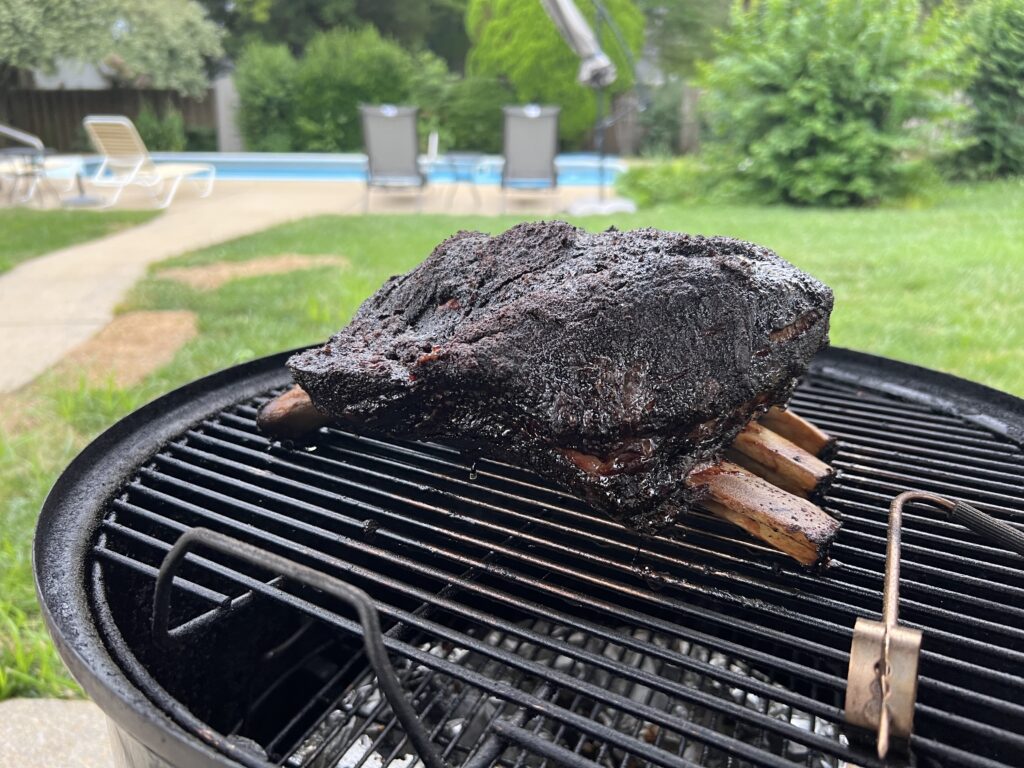 I rested them for 30 minutes before slicing them, aroma was amazing, bark looked good.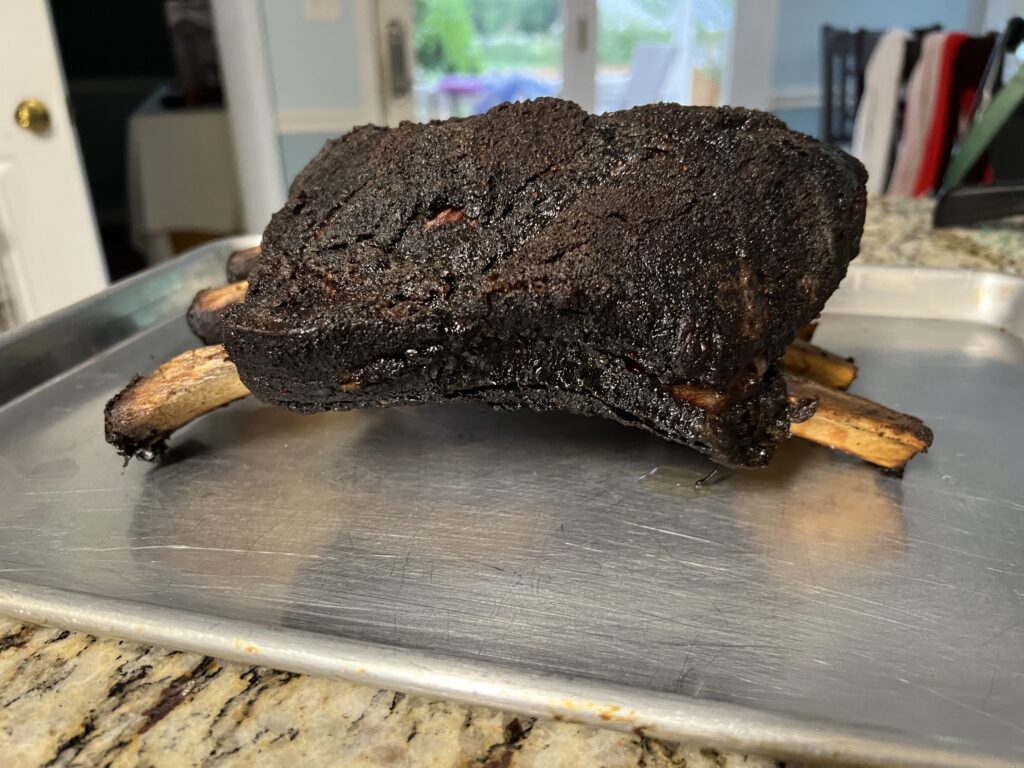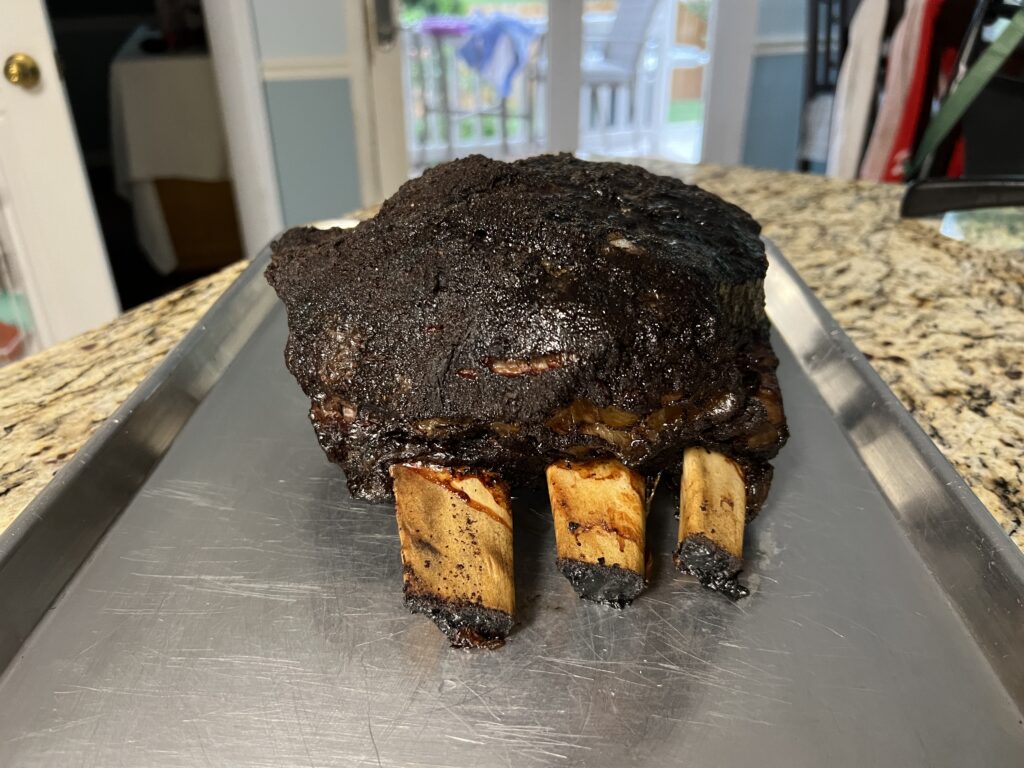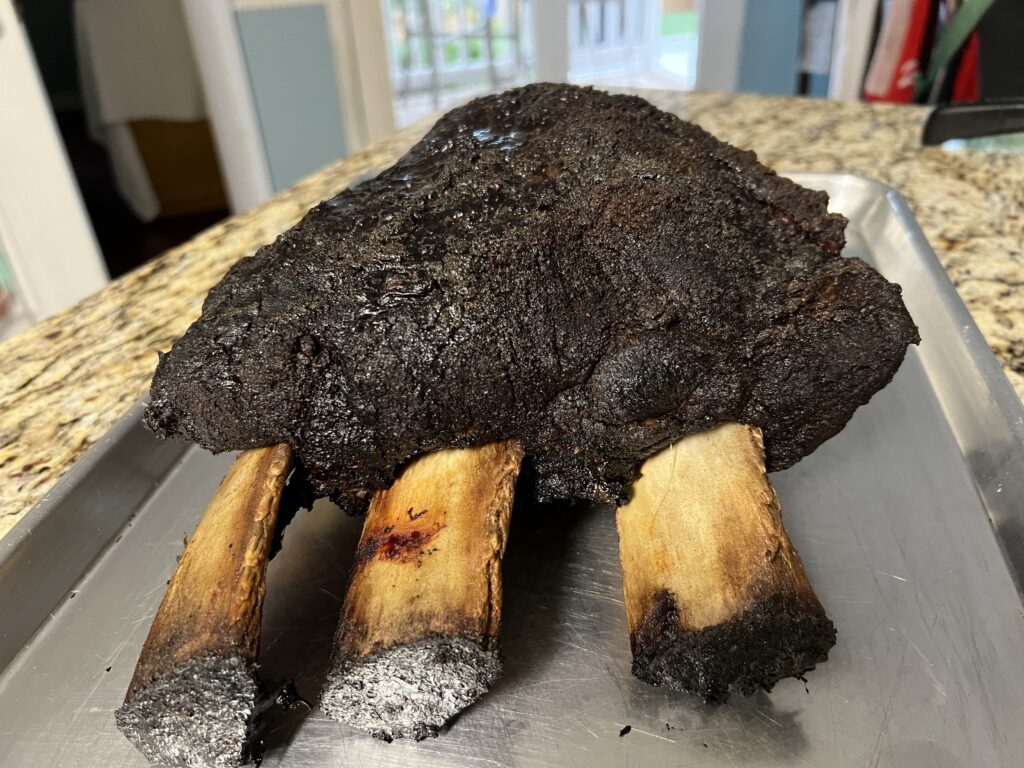 I sliced the ribs, and then removed the bone and slice them a little thinner.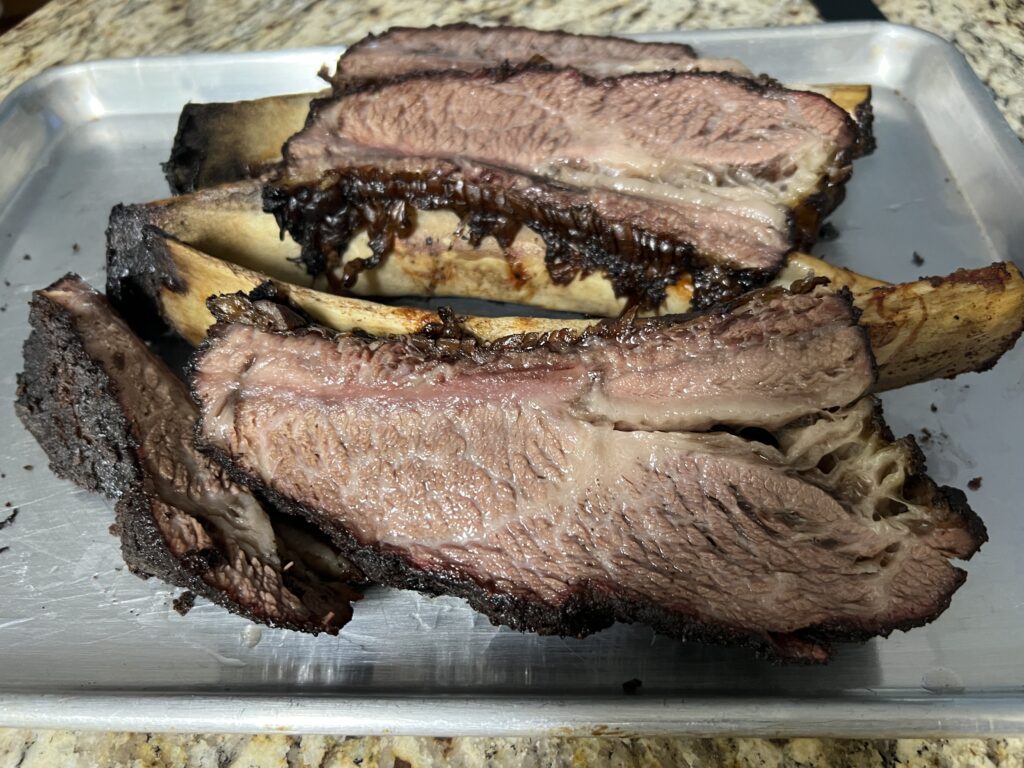 Very pleased with the results of the smoke and the quality of the meat.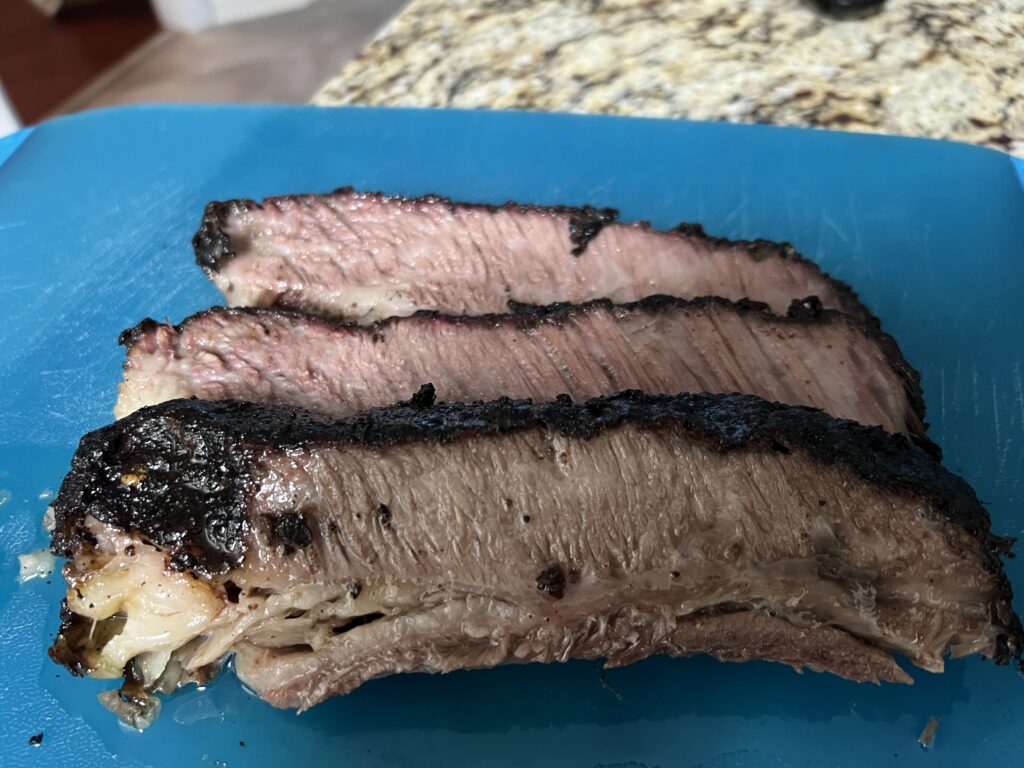 As with most large smokes there were left overs. Similar to brisket, one of my favorite thing to prepare with the excess is a breakfast bowl. For the bowl, I choose 3 eggs and go over easy and put in a bowl and add shredded cheddar on top. I think took the ribs meat and diced, and what fantastic marbling they had.
Being a big fan on onion, I diced some onion and then did a quick pan fry with the combination. No oil was added since the meat has a high fat content. The goal is to get it crispy in the process.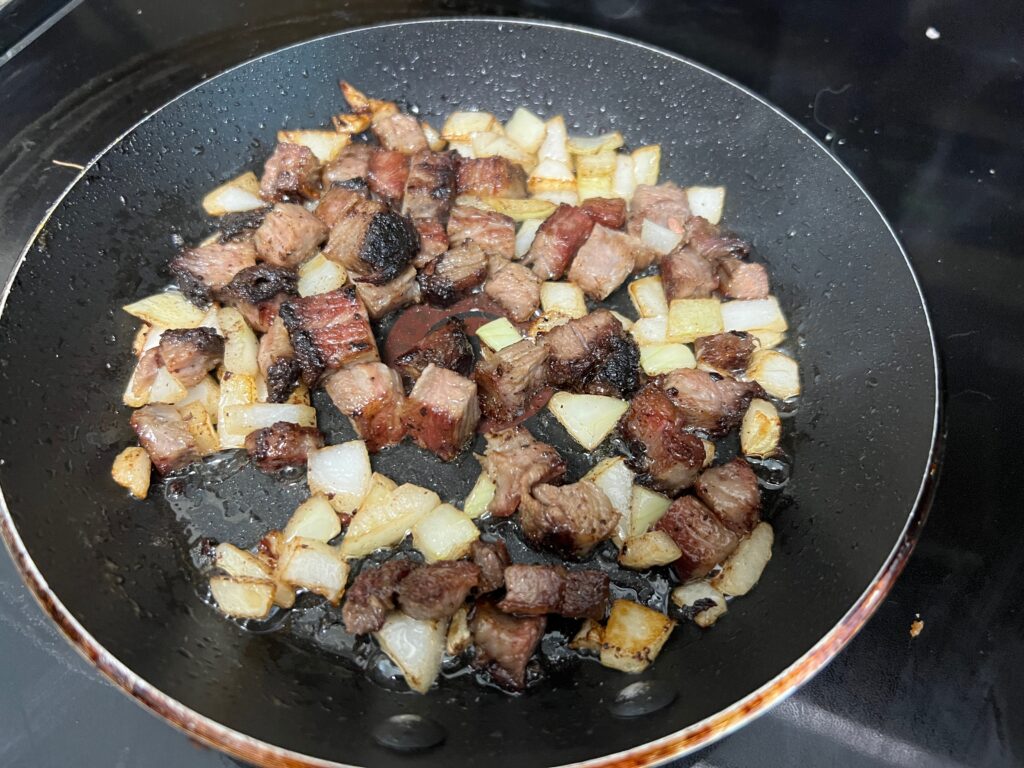 When finished it is dropped on top of the eggs and cheese. I then top that with some fresh salsa, add salt and pepper and give it a stir. It is rich, and creamy, and crunchy, a perfect combination.