A quick add on smoke after the plate ribs was to smoke some cashews. This is a smoke I have completed many times and only takes about 90 minutes. I purchase canisters from Sams, normally purchase the Planters variety, this time they were Sams private label. The cashews come salted. I place them in a large bowl, and add a little olive oil and give them a stir. It does not take much oil, to get them to shine. At that point they can be seasoned, and I prefer garlic powder and paprika. I season heavily and stir them up to ensure all of the nuts have seasoning.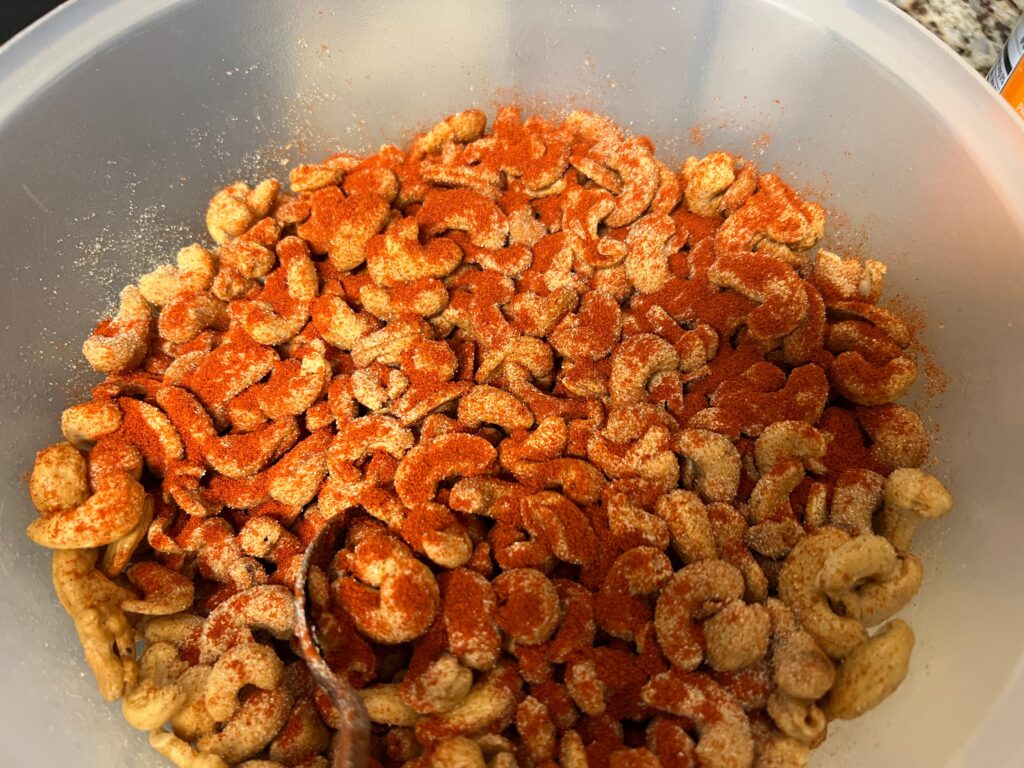 I place them on the smoker in a slotted pan, that I use for this purpose, and my target temp is 225 for this process. I do watch the temp and stir the cashews ever 30 mnutes to minimize the risk of burning the cashews.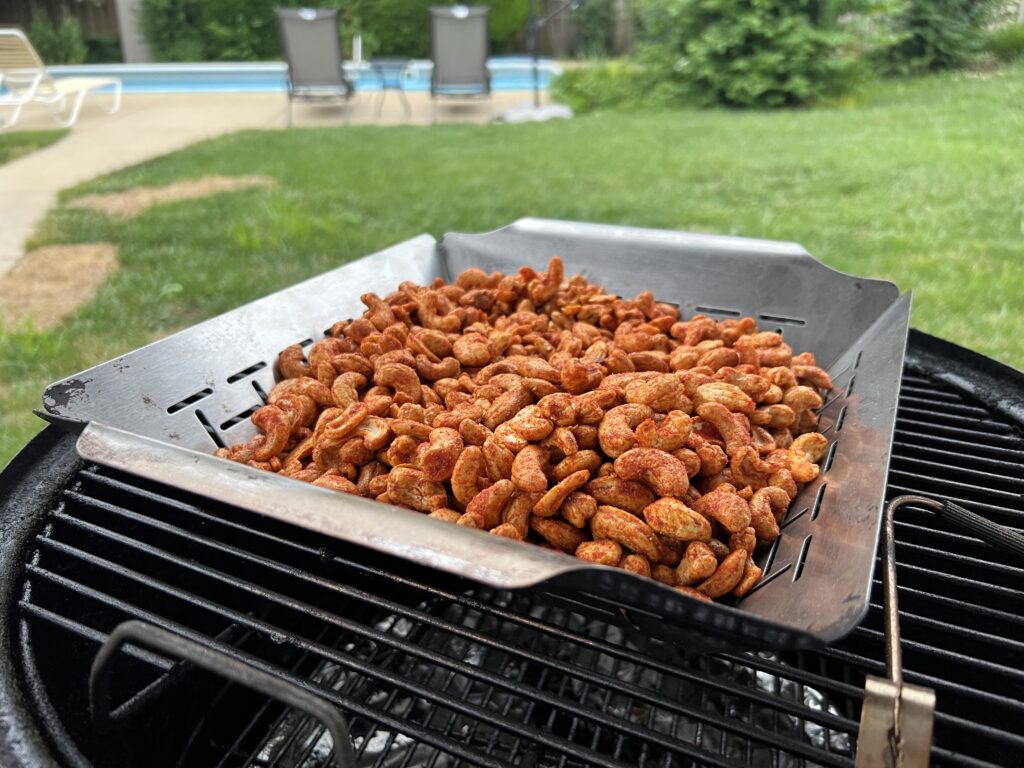 After 90 minutes they are removed and cooled and then placed back in the container they arrived in.